Roadmaster shows how to reduce driver turnover
Last Updated: Sun, March 1, 2020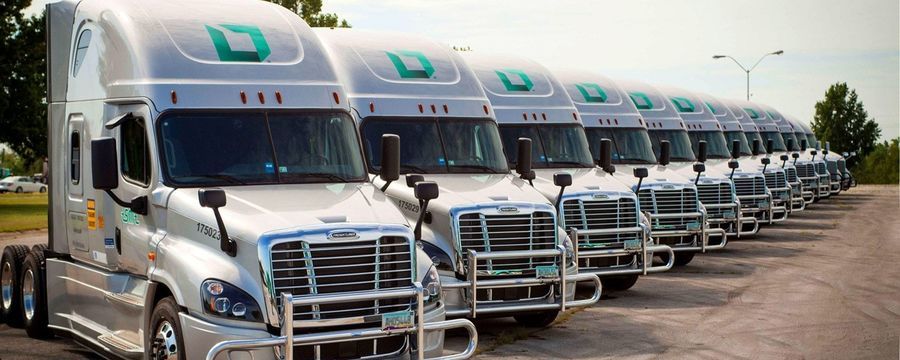 While many carriers are faced with high driver turnover and struggle with ways to overcome it one company has put the whole issue to rest – and reaped rewards for its efforts.
Roadmaster Group, whose two major carriers include Tri-State Motor Transit Co. and Secured Land Transport, has nailed the formula for keeping its drivers on board, and as a side benefit has seen an increase in business because of it.
Not to diminish the steps taken to reduce its turnover, Roadmaster also claims that having a predominantly team driver workforce, and rotating out old equipment a lot more often than other carriers has had a beneficial effect.
The two carriers have captured the high-security load market, being a major player in transporting ammunition, explosives and arms for the United States military. Having a stable workforce has allowed Roadmaster to grow from $28 million in revenue in 2011 to more than $150 million today, according to a recent article in CCJ.
"Whether it was starting out with Secured Land Transport or Tri-State, both operations were heavily dependent on the military and we diversified the customer base significantly," Roadmaster interim CEO John Wilbur explained in a CCJ interview.
"Almost all of our ammo competitors work exclusively for [the Department of Defense]. We've diversified significantly. Most of our growth in the last eight years has come in the commercial sector."
Not content to rely on their military contracts, Roadmaster also hauls explosives for mining and construction companies, and has diversified into hazardous waste, electronics and other high-value cargo.
It's about the pay
Wilbur attributes much of the company's "explosive" growth to a re-examination of their trucker pay model in 2012 after not being willing to accept the 160 percent turnover in some segments of the company.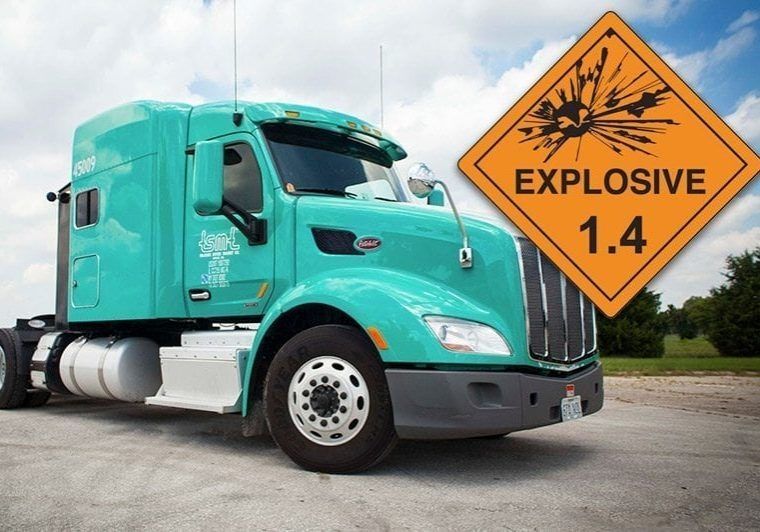 "We essentially threw away traditional mileage pay, which I believe is essentially the biggest systemic flaw in this industry and we put in a hybrid salary structure," he stated to CCJ.
Basically, Roadmaster drivers get a guaranteed weekly paycheck between about $1,200 and $1,600, with mileage bonuses on top of their salaries.
For example, Tri-State's webside boasts average weekly pay of $1400-$1600 plus a weekly mileage/performance bonus amounting to 4 cents to 14 cents per mile.
It's also possible for drivers to receive an annual bonus up to $10,000 each, a $10 per week smart phone allowance, paid vacations, flatbed tarp bonus pay, a reward of $100 for each clean DOD trans team inspection, $100-$200 pay for crossing the U.S./Canada border, and driver assist pay.
Wilbur said the change from a mileage-based pay model to guaranteed pay reduced that 160 percent turnover to 10 percent in the owner-operator fleet and less than 50 percent in the company fleets.
"That stabilized everything," Wilbur told CCJ. "It allowed us to go and chase down high-value freight and have the confidence that we could serve it. And we've won the game over the last eight and a half years by capacity. We've just been able to throw capacity at high-value customers."
It's about teams
Another notable change in their driver workforce involves having some 80 percent of their trucks hitting the roads being driven by teams. Expediting, Wilbur explained, goes a lot easier and more efficiently when the company has 400 of its 500 trucks being piloted by team drivers.
Understandably, Roadmaster does not wish to have loads of explosives parked at truck stops while solo drivers sleep off their 10. Teams can move that special kind of high-security hazardous freight cross country quickly without having to stop.
It's about newer equipment
Roadmaster has adopted an approach to rotating out their old equipment and bringing in the new that they believe is a factor in keeping drivers happy, and thus not looking for work elsewhere.
Wilbur told CCJ that Roadmaster turns its trucks around either every four years or at 500,000 miles. They invest in trucks that have the "bells and whistles and accessories that are on equipment today" that is important to drivers, he said.
Newer trucks have the latest safety enhancements, get better miles per gallon of fuel, and are more reliable with less downtime, Wilbur told CCJ. "At the end of the day that's what drivers [want] -- they really don't want to be broken down."
This "newer" philosophy also carries over to the trailer fleet. Wilbur correctly appreciates that an older trailer that has a lot of down time, or one that breaks down on the road, puts not only that trailer out of commission, but makes the tractor and its driver come to a grinding halt as well.
"It's really almost as important as the truck itself because if the trailer breaks down — it doesn't really matter which one breaks down — you're broken down. So we have a strong commitment to driving new trucks and trailers and that helps," Wilbur is quoted in CCJ.
To sum it up, Wilbur told CCJ: "Our turnover is dramatically less than national averages. Dramatically. But I'm not going to tell you it's because we're teams. It's generally because of the other things that we do. The guaranteed pay would be at the top of that list, a focus on great equipment, and we have a real focus on providing state-of-the-art facilities, driver facilities around the country. So, it's a whole package of what we provide for the driver that I think leads to our lower turnover and just a direct engagement with them. But at the top of that list it's the guaranteed pay format."
Sources: CCJ, Tri-State Motor Transit
Tagged Under:
Choosing A Trucking Company
HAZMAT
Team Driving