Friday Short Haul - Speed limiters, ATRI research agenda, Pallet shortage
Last Updated: Thu, May 27, 2021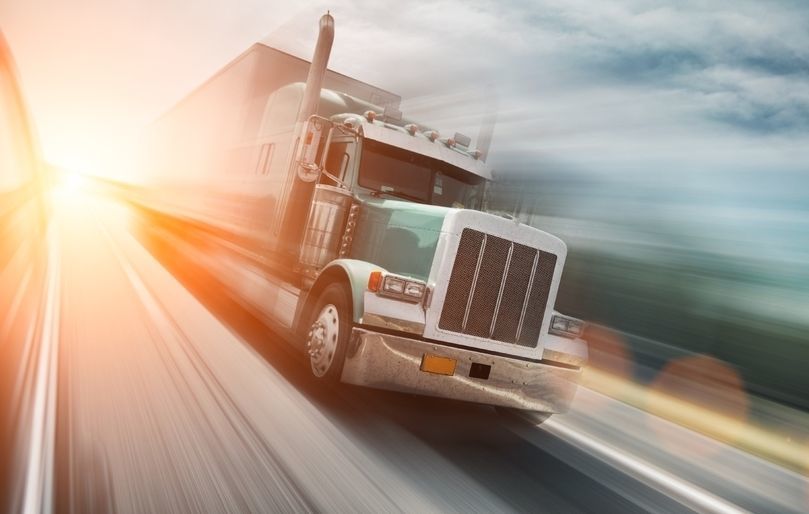 Legislation to speed-limit all large trucks is now before Congress
It's been talked about most-recently during the past couple of months, but a national speed-limiter law for large commercial trucks is now officially on the table for consideration as a federal mandate.
Two members of the United States House of Representatives, Rep. Lucy McBath (D-GA) and Rep. John Katko (R-NY), introduced legislation in the House on May 25 that is titled the Cullum Owings Large Truck Safe Operating Speed Act.
The lawmakers hope to codify into law a speed-limiter mandate that has been talked about for many years, but that has come to the front recently when the American Trucking Associations partnered with Road Safe America to send a letter on March 3 to the U.S. Department of Transportation supporting a Congressional effort to mandate the speed limiters.
It's too early to know the details of this latest federal attempt to speed-limit trucks, but a similar bill introduced in 2019 would have mandated that trucks should hold to a 65-mph maximum, or up to 70 mph if the truck had adaptive cruise control and automatic emergency braking systems.
In ATA's and Road Safe America's March letter, they were asking for a limit to a range of 60 mph to 68 mph on vehicles weighing more than 26,000 pounds.
Allegedly, the proposed bill would provide an exception for trucks manufactured without speed limiters, and they would not be required to be retrofitted. Trucks currently equipped with speed-limiter devices would have to set them at the speed mandated in the legislation.
A FreightWaves article about this newly introduced speed-limiter legislation pointed out the consequences of the mandate that would put violators at risk of harming their federal motor carrier safety rating.
FreightWaves reported in the article that, "This will be a new federal motor carrier safety standard," according to Lane Kidd, Trucking Alliance's managing director. Trucking Alliance is one of the organizations supporting a speed-limiter mandate.
The FreightWaves article continued. "So, if in Texas, where the maximum speed limit can be as high as 85 mph, the driver would be in violation of an FMCSA (Federal Motor Carriers Safety Administration) safety standard, not the Texas speed limit, which can affect the driver's safety rating."
Not surprisingly, the proposal to limit a commercial truck's top speed is not without its opponents in the trucking industry.
The Owner-Operator Independent Drivers Association was quick to respond to ATA's March 3 letter favoring a speed-limiter mandate with its own letter dated March 4 addressed to the U.S. Department of Transportation.
"We are writing you to reiterate our opposition against a joint NHTSA/FMCSA Notice of Proposed Rulemaking (NPRM) that would mandate speed limiting devices for heavy-duty commercial motor vehicles," OOIDA President and CEO Todd Spencer wrote.
OOIDA cited in its letter their belief that speed-limiters for large trucks are unsafe because it creates a wide speed differential between trucks and passenger cars, especially on highway where speeds can be as high as 85 mph. But OOIDA also expressed concern that the mandate would have a severe economic impact on independent drivers.
In order for trucks to attain the highest-allowed speed under the proposal, trucks would need to be equipped with automatic emergency braking and adaptive cruise control, which OOIDA claims are expensive to install, and that frequently require expensive maintenance which leads to down time.
"While this change is being proposed as a way to improve safety, it is nothing more than a backdoor maneuver by large carriers to gain a competitive advantage through extremely costly, burdensome, and unproven mandates," OOIDA's letter stated.
The bottom line, according to OOIDA, is that allowing a faster speed limit for those technologically equipped trucks means that experienced owner operators with millions of miles of accident-free driving who don't have this technology would find themselves limited to lower speeds, while a brand new driver working for a carrier equipped with this technology can drive at the faster speed.
"In no way can this be said to improve safety. Instead, it will hinder small businesses' productivity and profitability," the letter stated.
The new legislation's title refers to Cullum Owings, a 22-year-old who was killed in a crash with a truck in 2002 as he was returning to college.
"The safety and security of our families, our friends, and our loved ones is always of the utmost priority," said Rep. McBath. "The Owings family has done so much to protect other children like Cullum and I want to thank them for all they have done. No family in America should ever have to experience the same pain of losing a loved one so needlessly. This is an important, bipartisan step to make our roadways safer, protect drivers, and stop these heartbreaking crashes from happening."
As reported in a CDL Life article online, Steve Owings, Cullum's father, and founder of Road Safe America, said, "Our lives changed forever in the worst of ways after a speeding truck driver using cruise control crashed into our son's car, stopped in an interstate traffic jam, as he headed back to college after Thanksgiving break."
"Back then, Susan and I were completely unaware that most large trucks already had speed limiter technology built in, which could have saved our son's life had it been used. We are so thankful to Congresswoman McBath for understanding the grief of losing a child and for introducing the Cullum Owings Large Truck Safe Operating Speed Act to ensure other families do not suffer the same needless loss we deal with every day because of speeding big rigs."
ATRI announces its 2021 research agenda
The American Transportation Research Institute Board of Directors announces the Research Advisory Committee's list of top priorities for research projects for this year.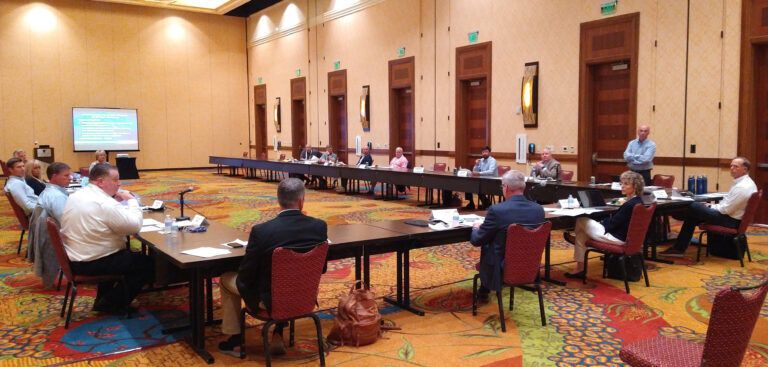 The proposed research topics include examining workforce, infrastructure, legal and operational issues that arose as being identified in ATRI's annual top industry issues survey.
This year, because of the "heightened attention on electric vehicles," two of the top priority studies will take a look at the impacts of an increased deployment of electric trucks.
The 2021 ATRI Top Research Priorities are:
Understanding How to Best Integrate 18-20-Year Olds into the Trucking Industry. This research will utilize a case-study approach to document best practices for recruiting, training and retaining younger individuals into trucking careers.
Charging Infrastructure Considerations for Electric Trucks. From examining power demand scenarios to availability of grid connectivity and vehicle charging requirements, this research will be a trucking industry-focused assessment that identifies the electrical infrastructure issues associated with deploying electric trucks.
Marijuana and Other Drugs: Impacts of Decriminalization on the Trucking Industry. As more states move to decriminalize marijuana and other drugs, this study would update ATRI's 2019 report by examining roadway safety and workforce impacts in those states changing their controlled substance laws.
Quantifying the Impacts of Driver-Facing Cameras on Fleets and Drivers. This analysis will focus on safety, litigation, and workforce impacts from deployment of driver-facing cameras.
Understanding the Environmental Impacts of Zero Emission Trucks. This research will be a comparative environmental impact study of the full lifecycle – manufacturing, operations and disposal – of electric versus diesel Class 8 trucks.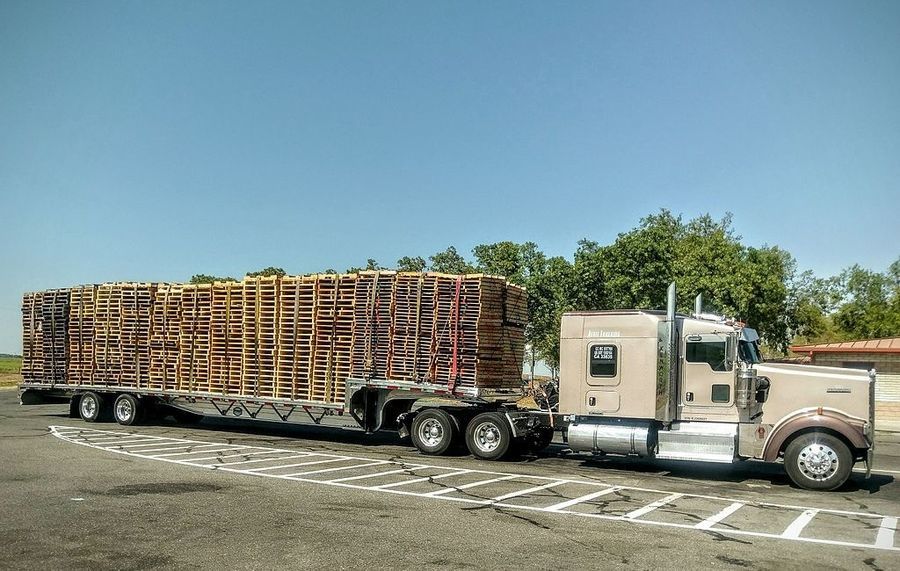 Add a pallet shortage to the list of supply chain woes
As if news of consumer shortages isn't bad enough, along comes news that a shortage of pallets may add to the difficulty in bringing products to market.
The shortage reflects two factors currently affecting the supply chain:
High demand, limited availability, and record lumber costs have pushed pallet prices up 400% since April, according to the Produce Marketing Association.
A shortage of trucking capacity to reposition existing pallets is exacerbating supply issues wrought by the COVID-19 pandemic.
The result will be higher retail prices because of the added cost of distribution, and shipments could face delays until the lumber shortage is resolved.
Demand for pallets is on the increase because retailers and grocers are restocking their distribution centers, while some are hoarding pallets as they build up their inventories in their anticipation of consumer product shortages that were experienced last year.
Some are turning to the use of plastic pallets to fill the shortage until wood pallet manufacturers can ramp up production, but they are finding them to be up to three times more expensive, which ultimately could affect retail prices in stores.
---
Dave Wickenhauser went on the road driving big rigs after retiring from 33 years in newspaper journalism. His trucking novels, Crimson Highway, the first in the Hugh Mann series, and the sequel, Road Test, are available at Amazon as paperbacks, and as Kindle ebooks.
Sources: ATRI, CDL Life, FreightWaves, PRNewsWire
Tagged Under:
DOT
Electric Semi
FMCSA
Trucking Accidents
Trucking Industry Concerns