TuSimple and Waymo go head to head on issues of AV trucking
Last Updated: Sun, October 11, 2020
Autonomous trucking principals Xiaodi Hou of TuSimple and Boris Sofman of Waymo agreed on some major issues they have faced in their AV development, but disagreed on a fundamental issue of how to overcome the differences that self-driving trucks might encounter between highway driving and street-level driving.
Their discussion took place during last week's TechCrunch Mobility 2020 conference that brought together industry experts discussing such topics as delivering and building electric vehicles, self-driving regulations, and taking AVs to the next level.
It's the topic called, "The Future of Trucking," however, that directly addresses self-driving trucks by principals of two of the acknowledged leading enterprises in that small but energetic segment of the transportation industry.
Xiaodi Hou is a co-founder and CTO of TuSimple, and Boris Sofman is director of engineering and head of trucking for Waymo. Sofman came to Waymo last year from Anki to guide Waymo in its autonomous freight development.
As reported in an AutoBlog article from TechCrunch, both Hou and Sofman explained why the trucking industry is such fertile ground for innovation in the self-driving technology race.
"The market is massive; I think in the United States, $700-$800 billion a year is spent on the trucking industry. It's continuing to grow every single year," said Sofman.
"And there's a huge shortage of drivers today, which is only going to increase over the next period of time. It's just such a clear need. But it's not going to be overnight — there's still a really long tail of challenges that you can't avoid. So the way we talk about it is the things that are hardest are just different."
Hou's take on the question was similar to Sofman's, but emphasized the quicker return on investment for a self-driving enterprise.
"It's really the cost and reward analysis, thinking about building the operating system," said Hou.
"The cost is the number of features that you develop, and the reward is basically how many miles are you driving — you charge on a per mile basis. From that cost-reward analysis, trucking is simply the natural way to go for us. The total number of issues that you need to solve is probably 10 times less, but maybe, you know, five times harder."
In the video both men were asked if they believed there was a difference between self-driving trucking on the highway and street-level driving.
"Did you find from the beginning that these were really two distinct problems that required distinct solutions, or do they have overlap?" Devin Coldewey, TechCrunch writer and moderator asked.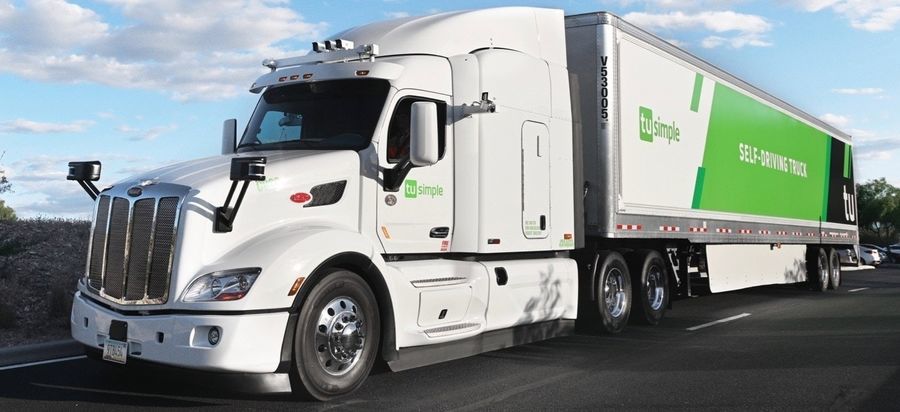 "I think the overlap is rather small," Hou answered. "Based on my analysis and experience I think you can call them two different problems because there is no artificial general intelligence ready for solving self-driving so that what we have to do is we have to divide and conquer and solve smaller problems.
"The human society has declared certain types of rules for driving on highway. This is more about a much more regulated system for people to interact but for local driving there is actually no room for interaction. "There are actually quite different rules and quite different implicit -- in fact, very implicit -- social constructs to drive in different areas of the of the world. So these are the things that are very hard to model, and these are the things that I think in order to build the first product we wanted to get rid of them in our development plan. Otherwise we'll probably get into trouble," Hou concluded.
Speaking from the perspective of the "very, very early days" in the semi truck AV development, in other words, three years ago, Sofman took a different approach with his answer.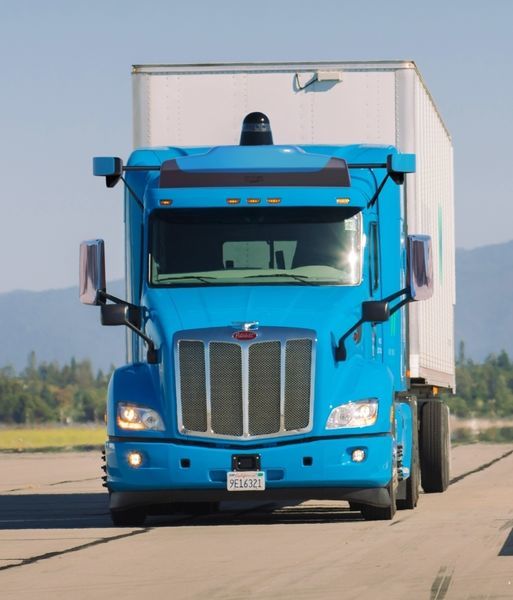 "Yeah, so I might take the not surprisingly opposite side of this debate," he said.
"I think we found that if you break up the problem into the many, many building blocks of an AV system there's a pretty huge leverage where even if you don't solve the problem 100 percent it takes away 85 to 90 percent of the complexity.
"And you know, one proof point for us was how in the very, very early days of the trucking program in 2017 we had a team of about five people able to pull together a truck that was able to cruise autonomously with a safety driver on a freeway, by just pulling together all the different components of our perception system -- our sensors, our computer, our planner -- system and pull it together as a proof of concept," Sofman explained.
"We use the exact same sensors, exact same computer infrastructures, simulation framework, the perception system carries over, very largely, even if we have to retrain some of the models. The core of all of our algorithms are, we're working to keep them the same," Sofman concluded.
Attorney speaks out on the legal liability of AV trucking
Not surprisingly, the development of autonomous semi trucks is being watched by the legal profession.
New York City truck accident lawyer Jonathan C. Reiter wrote recently in a GlobeNewsWire online article that driverless trucks are "almost certain" to have a ripple effect across the transportation industry, and asks if a self-driving truck can be safe.
While acknowledging that driverless trucks may be safer when considering the human driver factors such as falling asleep, texting, speeding, or committing an hours of service violation, and accepting that proponents state that driverless trucks will be operated primarily during low-traffic times like during the night, Reiter pointed out that computers simply cannot make decisions like a human can.
"Computers are only as good as the engineering and software behind them, and these can contain errors and flaws we don't discover until after an accident has occurred," he wrote.
As an example, he recalled the time a Tesla autonomous car confused the side of a semi-truck for the sky and slammed into the side of the truck, killing the test driver riding in the Tesla vehicle.
As an attorney, of course Reiter is interested in liability surrounding a semi truck's accident incident. "When a truck driven by computer crashes and causes an injury, who is legally responsible?" he asked in the GlobeNewsWire article.
Normally, after an accident involving a semi truck and a vehicle the victims can sue truck drivers, their employing carriers and even the truck's manufacturer – often for huge "nuclear" verdicts against the trucking company.
"However, as autonomous trucks hit the roads, it's unclear how an injury victim can be compensated for losses caused by a driverless truck. As is often the case with new technology, the law doesn't always keep pace with innovation," Reiter pondered in his GlobeNewsWire article.
He said one option is for AV manufacturers to have legal shields against litigation; which is exactly the purpose of a U.S. House of Representatives and U.S. Senate bill that got killed out of committees in both bodies. Known as the AV Start Act, it would have protected AV manufacturers from being named in lawsuits.
Reiter quoted Ed Walters, a professor of robotics law at Georgetown, saying, "The nightmare scenario is that someone is hurt because of a defect and it's dealt with through a confidential arbitration proceeding that nobody knows about, and then more people are hurt because no one found out about it."
Sources: TechCrunch, GlobeNewsWire
Tagged Under:
Autonomous Trucks
Self-Driving Vehicles
Truckers Technology
Trucking Accidents