States preparing for another spotted lanternfly season
Last Updated: Tue, April 6, 2021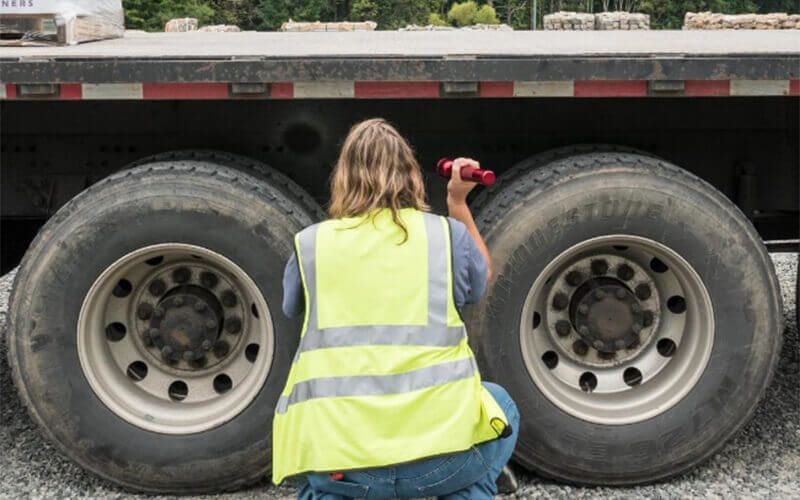 Inspecting for the spotted lanternfly
It's spotted lanternfly season again, and ag officials believe this one is going to be whopper.
Pennsylvania now has 34 counties officially in the state's spotted lanternfly quarantine zone, and officials are urging travelers to be extra cautious because of an expected larger hatch this spring.
State ag officials say that more than 1.2 million people in 26,000 companies throughout the United States and Canada have participated in educating themselves about not giving the destructive pests a ride to a new home.
While the state's permitting requirement for commercial travel within or through the quarantined counties does appear to have somewhat controlled the spread, officials continue to develop measures for detecting the pests before they take off to feed.
Their newest weapon against the pest is a lanternfly-sniffing dog named Lucky, who recently graduated from the University of Pennsylvania's School of Veterinary Medicine. Lucky is an 18-month-old German Shepherd who has undergone a unique training regimen to sniff out the destructive pests.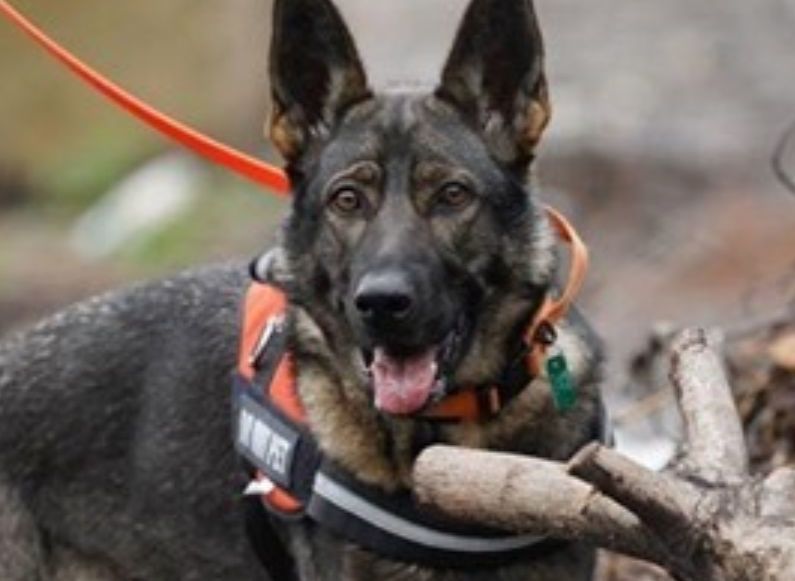 Lucky took up her post working for the Pennsylvania Department of Agriculture last fall during the final stages of her training, and will be deployed very soon to sniff out the spring hatch this year. Because of the relatively milder winter this year, state officials are expecting an extra large hatch.
Lucky's specialty is locating egg masses in hard-to-spot locations that a person might easily miss. When she hones in on an egg mass she freezes and sticks her nose on the eggs. With further training Lucky will be able to detect a hatched egg mass as well as living adult lanternfies.
A study at the university conducted in 2019 found that the dogs were able to identify egg masses with about 95 percent accuracy, while ignoring non-target scents about 93 percent of the time.
Shane Philipps, Lucky's handler and a compliance and enforcement specialist, told The Morning Call that he wished he'd had Lucky with him during an inspection of a greenhouse where the lanternfly nymphs had been spotted. He said four of them spent all day crawling under the greenhouse tables looking for the eggs.
"She could've run through those greenhouses in less than an hour," he told The Morning Call. "That's really where I see her being put to use and cutting down the man hours, to do stuff like that."
Commercial vehicle permits are required in quarantine zones
Trucking companies that travel within or through the quarantine counties must get a spotted lanternfly permit that proves a driver's awareness of the seriousness of the pest, how to spot the egg masses and adult lanternflies, and how to eradicate them.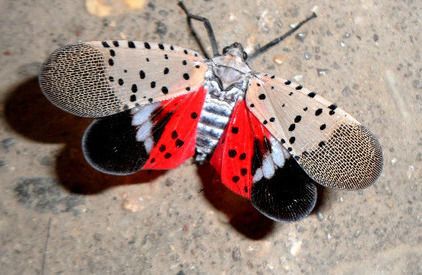 Individuals must take an online course teaching them how to recognize the pest at all phases of their life cycles and how to inspect their vehicles. Companies with multiple employees can designate one person to take the course, who can then administer training to other employees.
Other states with spotted lanternfly restrictions, such as New Jersey and Maryland have reciprocal agreements to recognize each others' permits.
Out-of-state trucking companies are required to obtain a permit if they conduct business within a quarantine zone, but truckers driving through a state's lanternfly who don't stop, or stop only briefly, like to fuel, do not need the permit.
Shippers in a quarantine zone who use numerous carriers to pick up their products to be hauled outside of the quarantine area operate in a slightly different way. Shipper need to complete the permit training, and they must inspect their freight prior to it being loaded onto a carrier's truck.
But they can then request a Permit Certification Label template from the state. Or they can incorporate a statement on their bill of lading stating their freight has been approved for movement out of the spotted lanternfly quarantine area.
Drivers operating within a quarantine zone do not need to inspect their shipment at every stop during the day, but must complete and log pre and post-trip inspections. They are advised to have situational awareness, such as being aware of swarming, that might require inspections or mitigations throughout the day.
State inspections begin in April for the spring hatch, but during the winter after the adults have died off drivers should clean their equipment, inspect, remove any dead adults or egg masses, and then document their findings.
Lanternfly inspections typically take place at weight stations and other inspection locations. If an egg mass is spotted on a vehicle a thorough inspection will be made and any egg masses will be destroyed. The driver's carrier will be notified of the find, and a notation will be filed with the Pennsylvania Department of Agriculture. A determination will be make whether the same company has had repeated lanternfly finds.
Violation of the permit requirement may result in the following:
Criminal citation up to $300 per violation
Civil penalty up to $20,000 per violation
Revocation of permit or compliance agreement if PDA determines the holder has not complied
The emphasis on inspecting commercial vehicles plying Pennsylvania's highways is so strong because the spotted lanternfly is such a poor flyer.
"Spotted Lanternflies don't check to see what you're transporting," Pennsylvania Agriculture Secretary Russell Redding told the Daily American. "They hop on anything in their path and hitch a ride to a new home. It only takes one egg mass or one pregnant female insect to start an infestation. Ask anyone who lives in Southeast Pennsylvania — you don't want this pest in your neighborhood, you certainly don't want it dining on the crops that feed our economy, and you don't want to be the business that brought it home."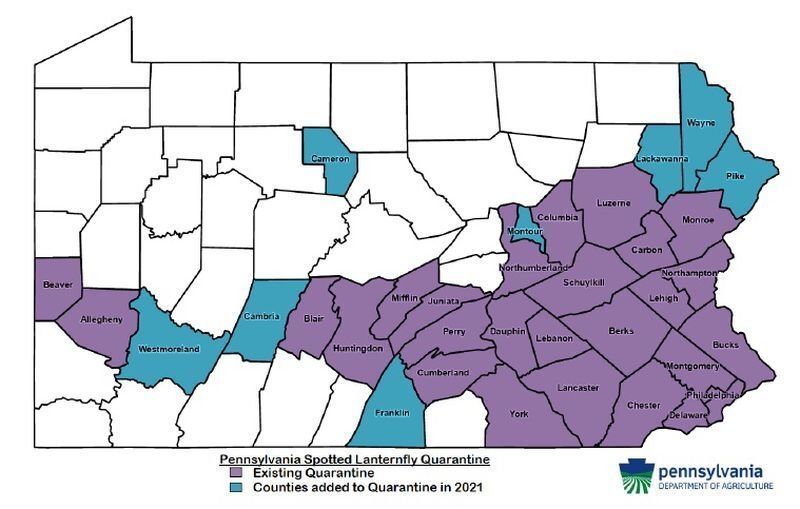 ---
Dave Wickenhauser went on the road driving big rigs after retiring from 33 years in newspaper journalism. His trucking novel, "Crimson Highway" the first in the Hugh Mann series, is available as an Amazon paperback, and as an Amazon Kindle ebook.
Sources: Daily American, Landcaster Online, The Morning Call, North Central PA
Tagged Under:
Driver Responsibilities
Pre-trip inspection (PTI)
Trucking Industry Concerns