California AB-5 advocates react to carriers' COVID-19 good deeds
Last Updated: Sun, April 5, 2020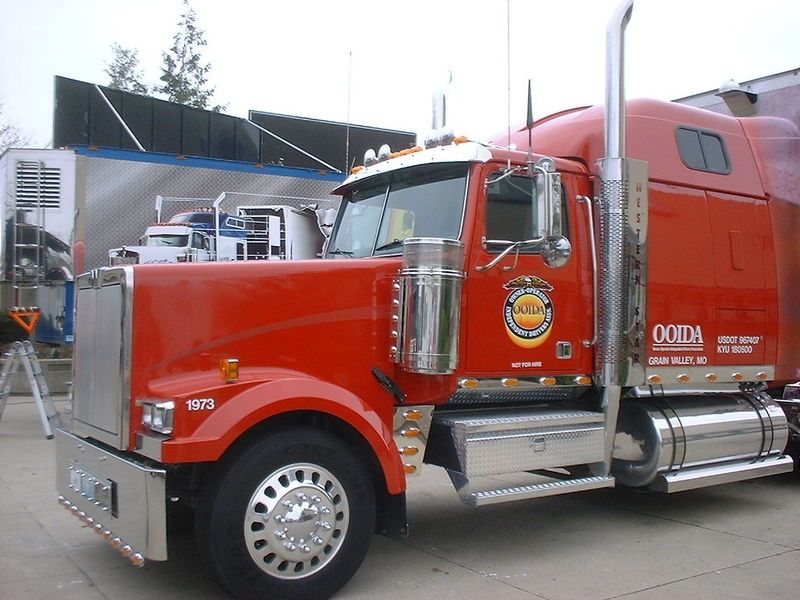 California's commercial carriers, already embroiled in the fight over the new AB-5 law that challenges their use of independent contractors, have now found themselves caught in a "no good deed goes unpunished" catch-22 because of their benevolence in offering COVID-19 assistance to those contractors.
And, California politicians, never wanting to allow a good tragedy to go to waste, are using the carriers' acts of kindness against them in order to further push their own anti-independent contractor agenda.
In response to the COVID-19 virus, some California carriers, like many companies throughout the United States, are offering their independent contractors paid sick leave, and stipends to tide them over temporarily if they are infected with the virus or become inactive due to quarantine.
For example, J.B. Hunt has announced a one-time $500 bonus to independent drivers, and Landstar System, Inc., said its owner-operators would be paid $1,000 a week for two weeks if they come down with the COVID-19 virus or if they have to quarantine.
Some companies also are conferring a benefit on their contractors dubbed availability pay, where independent drivers caught up in a slowdown because they are not hauling essential freight like food or medical supplies, are paid a form of retainer in order to keep them from moving on to another carrier.
This benefits carriers that use independent contractors in that once the virus panic is over and the economy returns to some sense of normalcy they can resume operations as usual without having to start over with new contract drivers.
But, the State of California says that all of these kinds of activities prove that those carriers are treating their contractors as employees; which only validates the state's reclassification efforts, and undermines carriers' objections to the new independent contractor classification rule.
"If an employer gives you sick leave, it's much more difficult to claim you're a contractor," Bonnie Glatzer, a San Francisco employment attorney, is quoted in a lengthy FreightWaves article. "It's a strong piece of evidence."
Commercial carriers that use independent contractors, however, argue that the COVID-19 related benefits are not a usual business practice for them, but are consistent with a company wishing to do the right thing in a crisis situation.
And to goad contractors into acting against their and carriers' best interest while trying to resist AB-5, some California officials are encouraging independent truckers to apply for unemployment compensation if they find themselves without work because of the virus.
Normally, unemployment benefits accrue to employees from funds paid by their employers to the state from workers' payrolls. As officials see it, each independent contractor that applies for an unemployment benefit then becomes a vindication for the state's claim that they truly are employees.
One such California official offering that encouragement to independent contractors is California Assemblywoman Lorena Gonzalez, D-San Diego, one of the AB-5's original sponsors. She is egregiously transparent in her desire to use the COVID-19 pandemic as a weapon in California's desire to end independent contractor status for hundreds of thousands of workers.
Current status of AB-5
California Assembly Bill 5, titled "Worker status: employees and independent contractors," went into effect in January and has been challenged on several fronts.
The Ninth Circuit Court of Appeals ruled on March 30 against an appeal by the Teamsters Union asking to remove an earlier injunction against enforcement of the new law by a Federal judge with from the Southern District of California.
AB-5 was passed as California's response to a 2018 U.S. Supreme Court ruling that changed the way companies can classify workers as independent contractors. Virtually all California "gig workers" like Uber drivers, food delivery services, and even photographers are affected by the new law.
But, among the hardest hit, and causing the greatest hit against the state's economy, are the legion of independent contractor truck drivers, also known as owner-operators.
The element of the new law that would force reclassification of most independents as employees is the middle part of the A-B-C test for employee status – that the person performs work that is outside the usual course of the hiring entity's business.
Tens of thousands of independent drivers in California hire on to haul loads for carriers, many of whom also maintain their own fleets and who have company driver employees.
California unbending in requests to ease EPA and CARB rules
The COVID-19 panic has raised concerns among agricultural and transportation interests that believe it will be difficult under these extreme conditions to meet California's stringent environmental regulations.
Upon being asked for some leniency during the crisis, the California governor's office said it has no intention of throwing out any of its rules.
"It's not a moment for people to take advantage and try to throw out rules they didn't like anyway," said one representative from Governor Newsom's office.
The trucking industry, for example, in particular is asking the state to delay or modify its plans to mandate that 50 percent of all new commercial trucks would need to meet zero-emission standards by 2030.
In a letter to the governor, Jed Mandel with the Truck and Engine Manufacturers Association wrote that "this is not a business as usual situation, and it should not be a regulation as usual situation either."
Already finding difficulty in being able to meet the new standards on time, Mandel said that under current economic conditions and because of the recession projected to be caused by the COVID-19 panic it would definitely be a challenge to meet the new rules.
The state, however, is unbending and aggressive in answering these kinds of complaints.
According to a Cap Radio article online, one clean air spokesman, Bill Magavern, said "They're using this crisis as an excuse to try to weaken or delay those safeguards."
He went on to say that, "Transportation is by far the biggest cause of air pollution in California. In order to prevent the climate crisis from getting even worse, we do need to take action to reduce those emissions that are coming out of the tailpipes of trucks, as well as of other vehicles like our cars, ships and trains."
Already offended that President Trump rolled back Obama-era emission reduction rules recently, California's Attorney General Xavier Becerra remarked during a press briefing that, "I don't think there's any doubt that this timing is more than tone deaf."
"It's difficult to believe that we've now got to divert some of our state attention to trying to tackle an unlawful attempt to change our clean car standards."
Sources: FreightWaves, Cap Radio
Tagged Under:
JB Hunt
The Economy And Politics
Trucking Industry Concerns
Trucking News