Friday Short Haul - WIT Driver of the Year nominees, FMCSA admin, DRIVE-Safe Act
Last Updated: Thu, April 15, 2021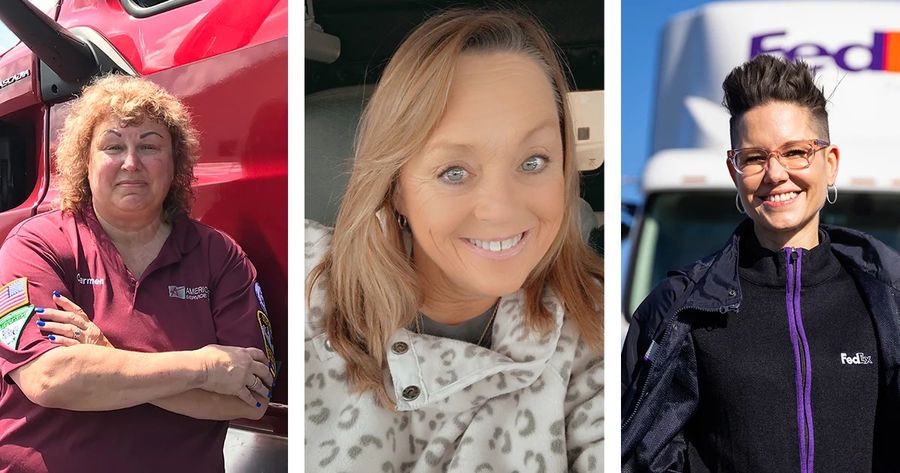 Women in Trucking announces finalists for their 2021 Driver of the Year award. From left: Carmen Anderson, Ingrid Brown, and Nikki Weaver.
WIT narrows down to three their choice for the 2021 Driver of the Year
The three finalists announced for Women in Trucking's Driver of the Year award for 2021 are Carmen Anderson, Ingrid Brown and Nikki Weaver.
Sponsored by Walmart Transportation, this second annual award, recognizes female drivers for leading the industry in safety and for enhancing the public image of the trucking industry.
"Women In Trucking's Driver of the Year award recognizes and helps empower women who are making an impact across the industry," said Ryan McDaniel, vice president of Walmart Transportation and Women In Trucking board member. "Walmart is pleased to sponsor this award as part of our work with Women In Trucking to help advance women within transportation. Congratulations to the finalists."
Ellen Voie, president and CEO of WIT, says that, "Given the difficulties of this past year, it is especially important to recognize these outstanding and essential professionals who keep our country moving. These women have proven safety records and are truly making a difference in the industry and in their communities."
Judges for the award were Tricia Tullis, general transportation manager, Walmart Transportation; Jeana Hysell, senior safety consultant, J. J. Keller & Associates, Inc.; Tim Ridley, talk radio host; and Ellen Voie, WIT president and CEO
A winner from among these three women will be announced on April 27. She will receive a plaque and a commemorative ring.
Carmen Anderson
Carmen Anderson, a lifetime member of WIT as well as of the Owner-Operator Independent Drivers Association, drives for America's Service Line, LLC, and has 2.5 million safe-driving miles.
She has earned many awards and accomplishments including being appointed to the WIT Image Team, and was named one of WIT's Top Women to Watch in Transportation in 2021. Her involvement with Truckers Against Trafficking has earned her appearances on television news to speak on that topic.
Ingrid Brown
Ingrid Brown, driving for herself as Rolling B LLC, has amassed more than 4 million accident-free miles in her 40 years of driving.
She was tapped by the Federal Motor Carriers Safety Administration as a Voice of Safety for their Our Roads, Our Safety campaign, and has appeared on billboards, on television and other media as a safety advocate. She was also part of FMCSA's Trucking Safety Summit.
Among Brown's other recognitions, the Oklahoma City Petro was renamed the Ingrid R. Brown in June 2018.
Nikki Weaver
In her 19 years of professional driving Nikki Weaver has driven more than 2 million accident-free miles, 12 of those years as a company driver with FedEx Freight.
She has been America's Road Team Captain since 2019, and is a two-time winner of FedEx's Bravo Zulu Award. In addition to speaking to community colleges about the trucking industry, she has spoken to Pennsylvania State Police Academy's new commercial officer cadets.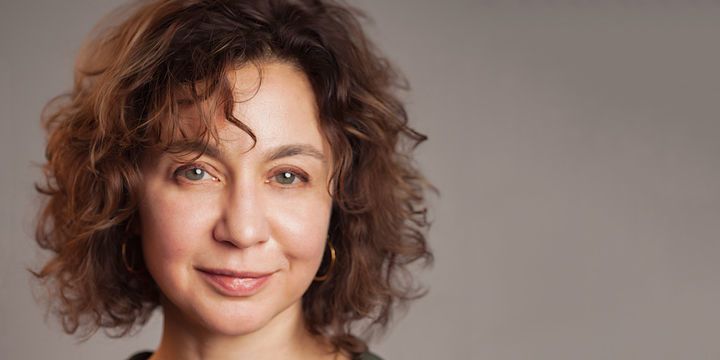 FMCSA's acting administrator nominated to hold the top job there
Meera Joshi has been at the helm of the FMCSA as deputy and acting administrator since January, following others who have filled that position as acting administrators since Ray Martinez stepped down in October 2019.
She is now being tapped to take the job in full capacity.
Previously, Joshi, who is an attorney with more than 16 years of experience in government agencies, served as general manager of a transportation consulting company, was chairperson and CEO of a New York taxi and limousine commission, and was the inspector general for New York City's Department of Corrections.
American Trucking Associations' President and CEO Chris Spear announced in an ATA news release his support of the choice of Joshi for the FMCSA top spot.
"Deputy Administrator Joshi has been communicating well with trucking industry stakeholders, and our economic recovery and growth will depend on how challenges facing the industry are addressed. These issues - including training, workforce development, technology and strengthening interstate commerce – will need strong leadership by FMCSA," Spear said. "As our economy and communities recover from the pandemic, we look forward to working with her in her new role to help address these critical priorities without compromising safety."
HDT online noted that Joshi spoke out recently with comments about how truck-driving jobs would be affected by self-driving truck technology by saying, "there are real and broad impacts [of] automation on peoples' livelihoods."
117 transportation organizations throw their support for under-21 drivers
In a letter to transportation leaders in Congress, 117 organizations throughout the industry are urging legislators to pass the DRIVE-Safe Act, which would open the way for allowing under-21 commercial drivers to operate across state lines.
The full text of the four-page letter, including the names of all 117 signatories, is available to download as a PDF.
Originally introduced in the previous 116th Congressional session, the act to alleviate the truck driver shortage by lowering the interstate age range has been reintroduced in the new Congressional session.
The letter states that, "This strongly bipartisan legislation, which garnered the support of more than one third of the House and Senate in the 116th Congress, will address the nation's growing truck driver shortage by promoting opportunity and enhanced safety training for emerging members of the transportation workforce."
These 117 supply chain leaders use the letter to state the impact that the driver shortage has had on the transportation of goods as well as on consumer prices.
"According to a recent estimate, the trucking industry needs an additional 60,800 truck drivers immediately—a deficit that is expected to grow to more than 160,000 by 2028," the letter states.
"In fact, when anticipated driver retirement numbers are combined with the expected growth in capacity, the trucking industry will need to hire roughly 1.1 million new drivers over the next decade, or an average of nearly 110,000 per year."
Making the driver shortage worse, according to the letter, was the virus pandemic; which saw state DMVs and truck driving schools closing down.
"And as a result of the already crippling driver shortage, companies in supply chains across the economy are facing higher transportation costs, leading to increased prices for consumers on everything from electronics to food," the letter concluded.
---
Dave Wickenhauser went on the road driving big rigs after retiring from 33 years in newspaper journalism. His trucking novel, "Crimson Highway" the first in the Hugh Mann series, is available as an Amazon paperback, and as an Amazon Kindle ebook.
Sources: WIT, HDT, ATA news release, ATA news release, Letter supporting under-21 drivers
Tagged Under:
FedEx Freight
FMCSA
Walmart
Women In Trucking