Friday Short Haul - HOS rules, dark skies, Falcon drivers
Last Updated: Thu, May 2, 2019
DOT to publish HOS rule changes on June 7
Keeping its promise to expedite the latest hours of service rule change process the United States Department of Transportation announced that a Notice of Proposed Rulemaking is scheduled to be published on June 7.
For the time being, the proposal remains in the hands of the federal Office of Management and Budget for review, so the June 7 date must be necessarily flexible.
This latest news came in the DOT's April Significant Rulemaking Report for April. The report noted that because electronic logging devices are now mandatory and enforced the United States Congress and the public have urged the to look into revision certain hours of service regulations.
Late last summer the FMCSA published its Advance Notice of Proposed Rulemaking and held sessions taking comments on how HOS provisions could be improved. It then submitted a proposal to the OMB on March 29.
The FMCSA and DOT have held the suggested rules changes close to the chest, but information revealed during the public input stage indicates the following possible changes to existing rules:
The 30-minute rest break provision
The sleeper berth rule to allow drivers to split their required time in the sleeper berth.
The Owner-Operator Independent Drivers Association petitioned the Agency to amend the HOS rules to allow drivers to take a rest break once per 14-hour duty period for up to three consecutive hours if the driver is off-duty.
OOIDA's petition also requests that the Agency eliminate the 30-minute rest break requirement which the Agency had identified as an area of consideration for rulemaking.
TruckerNation petitioned the Agency to revise the prohibition against driving after the 14th hour of the beginning of the work shift, allow drivers to use multiple off-duty periods of three hours or longer in lieu of having 10 consecutive hours off-duty, and eliminate the 30-minute rest break requirement.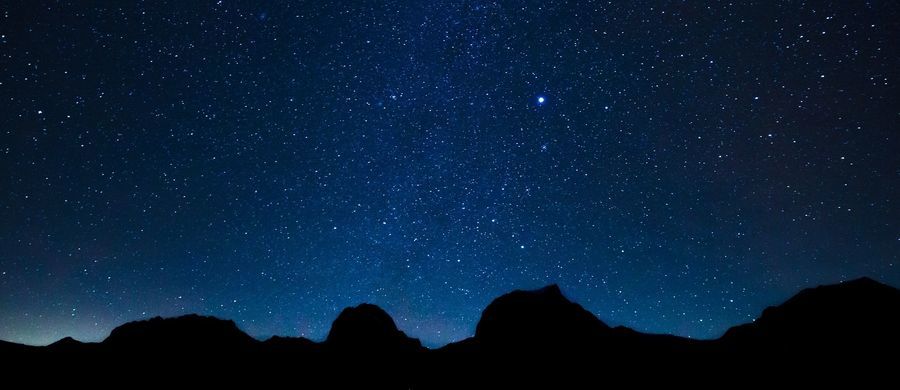 Proposed Utah Love's up against star gazers and human trafficking concerns
A Love's Travel Stop is being proposed on 13 acres in San Juan County, Utah, near the town of Moab. The area is known for its exceptionally clear night skies, free from light pollution, and some residents fear the new truck stop will interfere with the views that they have enjoyed for years.
"Unfortunately, if they put a whole bunch of lights up, that's going to destroy the whole situation here," Bill Butcher, a local resident, told Moab Sun News. "In our backyard, I don't really like it. It's probably going to cause a lot of stress and problems with the neighbors."
Butcher is asking the local planning commission to adopt an ordinance limiting and restricting the way that lights are deployed in the area.
According to a report published by the Utah Department of Workforce Services and the Community Development Office for Rural Planning, "Utah is home to some of the darkest skies in the nation and is the national leader in dark sky protection and preservation."
The state is also part of a series of parks called The Great Western Starry Way that spans from New Mexico to Montana, and fully half of those parks are in Utah, notes the Utah Office of Tourism.
Tangential to the light pollution issue, some residents also question that putting such a large commercial development in the area will bring in crimes such as human trafficking, drugs, prostitution and other crimes they associate with truck stops.
School and Institutional Trust Lands Administration Resource Specialist Bryan Torgerson noted in that agency's press release announcing the proposed new Love's, "I truly believe it is unfair when people stereotype all truck drivers as drug addicts and human traffickers just to stir up fear to prevent development."
In the press release San Juan County Sheriff Chief Deputy Alan Freestone stated, "I don't believe that the human trafficking and drug dealing will be nearly as big of a problem as people have it made out to be.
Nonetheless, we have special task forces to take on and address such law enforcement issues and we are happy to do our part to keep all crime in San Juan County to an absolute minimum."
This part of Utah has a large amount of truck traffic, and observers note that there are semi-trucks parked all along the roads, calling for the need for a truck stop to relieve parking problems and congestion.
SITLA is set to gain some $1.27 million from Love's in the deal.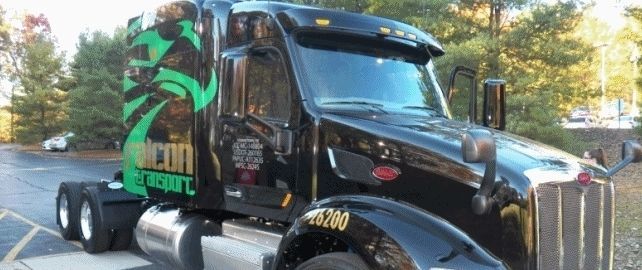 Almost all former Falcon drivers have found new jobs
Comprehensive Logistics Co, Inc., once formerly linked to Falcon Transport Co., announced on Wednesday that it has hired the vast majority of Falcon's drivers and has been able to maintain service to its customers with no interruption.
Brad Constantini, Comprehensive's Chief Executive Officer, commented, "We are very proud of the speed at which our leadership team reacted to the abrupt news that Falcon was ceasing operations effective immediately.
"Over this past weekend CLI was able to retain the vast majority of Falcon's former drivers and immediately get them placed into Comprehensive Logistics positions. There was absolutely no down time or disruption of service to our customers."
The company noted in its press release that Comprehensive and Falcon were related entities at one time but separated in November of 2016. Comprehensive was able to absorb the 565 Falcon drivers who were suddenly left without jobs.
Sources: Transport Topics, , Moab Sun News, WFMJ, Comprehensive Logistics
Tagged Under:
DOT
FMCSA
Hours Of Service
Split Sleeper Berth Rule
Truck Stops
Trucking Industry Concerns