Seven tips for drivers to boost their pay
Last Updated: Sun, April 25, 2021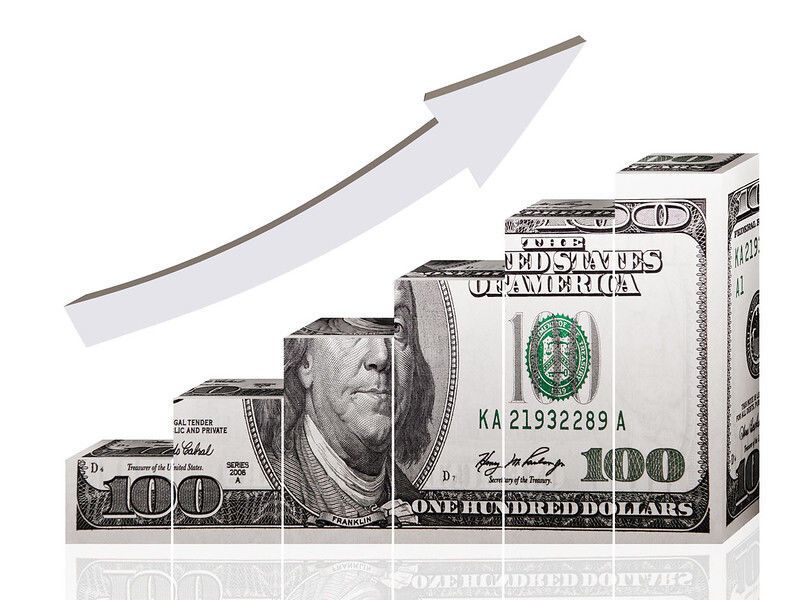 Jake Peters, a writer at DriveTeks, posted a comprehensive article at CDL Life last Friday on "How to make more money as a truck driver."
The gist of the article is that although truck drivers enjoy job security in this current era of driver shortages, many might feel that they aren't reaching their salary goals. Peters offers several tips to get those drivers going in the right direction, salary-wise.
In short, those tips include:
Pick the right state
Pick the right trucking company
Build experience and level up your endorsements
Seek higher paying technical routes
Become a team driver
Become an owner-operator
Pick the right state
The Internet has made it much easier to seek jobs and apply for them in other states. Peters points out that truck driver salaries can vary considerably across state lines. For example, he says that the average annual truck driver pay in Nevada is about $51,000, but in Idaho that drops down to about $33,000 per year.
He suggests reading a Trucking Truth wiki topic to check out what the average salary in each state is.
There is more to learn about than just salary in considering a move to a different state: Does the culture of the state meet with your expectations? Where in the state would you have to live in order to qualify to work at a particular carrier? What is the cost of living?
Pick the right trucking company
Here again, research into the different trucking companies will pay off in regard to the salaries that they pay.
Drivers with a clean record are always in demand. Peters suggests speaking with driver recruiters to find out what their companies pay, but online sources like Glassoor could also be used to provide useful information.
The Truck Driver Salary website ranks companies by average annual pay. Browsing the site reveals a huge difference in salaries.
Drivers seeking jobs with private fleets need to have a driving record with no preventable accidents, minimal moving violations, no serious violations, and a clean criminal check.
Build experience and level up your endorsements
Trucking Truth strongly recommends staying with a first driving job for at least one year before "shopping around" for a different, possibly higher paying, job.
Peters says that, "Like any other profession, the more skills you have the more people will pay you for these skills."
Drivers hoping to advance their pay can take that first year to build their skills and prove their worth to their employer carrier.
He also recommends adding endorsements, as the starting base pay is higher for drivers with hazmat and tanker endorsements.
Seek higher paying technical routes
Most notorious with the popularity of the Ice Road Truckers television show is the seasonal ice road routes that can earn truckers up to $250,000 for just three to four months work.
But drivers need not head for Canada or Alaska to boost their pay with more technical driving. For example, companies needing mining and oil industry drivers, oversize load drivers and hazmat haulers all pay more for their services.
Typically, because of the higher risk involved in this driving that is the reason for the higher pay, drivers must have years of clean driving records.
Become a team driver
Peters says that the average team driver can earn in the $80,000 range, with even the lowest percentile of team drivers pulling in around $70,000 per year.
Team drivers are in demand because they can run loads virtually non-stop over great distances. Also, the high demand and low supply of team drivers brings companies to the point where they offer increasingly higher pay for teams.
Peters points out that because a team is together in the truck's cab for extended periods it is important to find a partner who you get a long with and enjoy driving with.
Become an owner-operator
While the potentially higher pay for an owner-operator can become quit a lure to a driver seeking a higher salary, there are "gotchas" to owning and operating a truck as a business.
Peters says that owner-operators are responsible for all of the expenses and paperwork that are normally handled by a carrier for a company driver; like fuel, maintenance, insurance, maintaining licenses, permits, authorities, etc.
"If you are not careful, the trucking expenses can use up all of your yearly earnings. To be a successful owner-operator you are going to need to build a comprehensive trucking business plan," Peters says.
Become a driver trainer
One area not addressed in the Peter's article is that drivers seeking to up their take-home pay could become driver trainers.
Class A Drivers website says that, "Experienced truck drivers with a passion to teach may want to apply to companies that offer training positions. As a trainer, you get paid for all the miles that you and the trainee drive."
Trainers often get newer trucks and enjoy perks that regular company drivers don't receive. Residual pay, for example, is where trainers can earn a few cents per mile once their students begin driving for the company.
That arrangement encourages trainers to keep in touch with their former students and continue to mentor them to be the best drivers they can be.
---
Dave Wickenhauser went on the road driving big rigs after retiring from 33 years in newspaper journalism. His trucking novel, "Crimson Highway" the first in the Hugh Mann series, is available as an Amazon paperback, and as an Amazon Kindle ebook.
Sources: CDL Life, Smart Trucking, Class A Drivers
Tagged Under:
Choosing A Trucking Company
Company Trainers
Doubles and Triples
HAZMAT
Owner Operator
Team Driving
Truck Driver Salary
Walmart