Friday Short Haul - Volvo Dynamic Steering, Meals for 18 Wheels, speeding crackdown, OOIDA opposes legislation
Last Updated: Thu, September 19, 2019
Volvo announces new dynamic steering feature
Volvo Trucks North America has a new feature, Volvo Dynamic Steering, that it is adding to some of its models for next year.
Not necessarily in the category of self-driving technology or automated systems, Volvo's VDS is more of a huge evolutionary advancement to the standard power steering that has been around for decades.
The technology is touted by Volvo as helping 82 percent of drivers who report experiencing some kind of muscle strain on the road. VDS reportedly reduces steering efforts by up to 85 percent at low speeds.
Anecdotally, Volvo says that fans of Jean-Claude Van Damme would be interested to know that VDS was deployed in an epic commercial uploaded to YouTube by Volvo in November 2013 that has been viewed more than 93 million times.
In the commercial, Jean-Claude is shown doing the splits while standing on two Volvo trucks driving backwards, accompanied by the music of Enya's "Only Time."
Basically, VDS is a smart electric motor mounted on top of the hydraulic steering gear which adds up to 9 feet of torque to the steering column, and which strengthens directional stability and reduces vibration
The system makes the steering feel more nimble and lighter in most conditions at low speed. It also senses when a driver is needing to use constant wheel-turning force, such as driving on a crowned road, slanted pavement or against a constant wind, and assists the driver by adding extra steering torque to take some of the strain off.
Vibrations from severe vibration-causing situations, such as driving over rumble strips or dots, which normally produces a hand-jarring sensation for the driver, are considerably reduced.
VDS also employs a return-to-center feature which returns the steering wheel to the center position when the truck is in motion.
Meals for 18 Wheels offers meals to stranded truck drivers
A volunteer organization called Meals for 18 Wheels, run via a Facebook page, means the difference sometimes between a stranded trucker going hungry or enjoying a good, home-cooked meal.

In the program, volunteers deliver meals to drivers who have broken down, or who are stuck at a receiver unexpectedly overnight, or who are stranded because of weather or other circumstances.
Volunteers can sign up on the Facebook page, after which they are texted to take a plate of food to a driver that is stranded without a meal in their area. Drivers can use the service as many as three times in a six-month period.
The organizers said there were multiple posts from drivers stranded by the recent Falcon Transport shutdown.
Meals for 18 Wheels began the day before Thanksgiving in 2013 when 31 drivers stuck away from family and friends over that holiday received meals.
Speeding topped list of offenses during Operation Safe Driver Week blitz
During Safe Driver Week in July speeding was selected as the emphasis, and truck drivers did not disappoint. Some 1,454 truck drivers were ticketed for speeding, and 2,126 warnings were issued during the Commercial Vehicle Safety Alliance's annual blitz.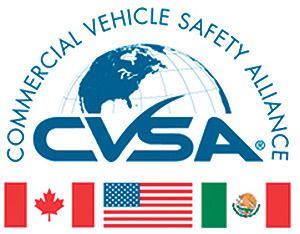 Overall, during the weeklong crackdown on unsafe driving, officers issued a total of 46,752 tickets and 87,624 warnings to truck and vehicle drivers combined for violations ranging from speeding to not wearing a seat belt.
In addition to speeding, truckers were issued 954 tickets and 586 warnings for seat belt violations; 426 citations and 871 warnings for failure to obey a traffic control device; 249 tickets and 170 warnings for using a handheld phone/texting; and 92 tickets and 194 warnings for improper lane changes.
Truck drivers also earned 6,170 citations and 27,163 warnings for such vehicle-related issues as mirror equipment, expired tags, and non-working lamps.
OOIDA opposes proposed burdensome trucking mandates
A coalition of dozens of trade associations led by the Owner-Operator Independent Drivers Association urges the United States Congress, which is considering the next surface transportation reauthorization, to reject truck industry proposals that they say are burdensome, costly and unsafe.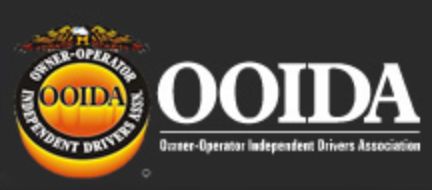 The mandates the group strongly opposes include requiring heavy vehicles to install underride guards, speed limiters and automatic emergency braking systems. The coalition also opposes a bill that would increase minimum insurance requirements for motor carriers by over $4 million.
"Unlike our coalition partners, supporters of these mandates know virtually nothing about trucking," said Todd Spencer, President and CEO of OOIDA, in an OOIDA news release this week.
"The unfortunate reality is these mandates would likely decrease safety, not improve it, while imposing astronomically high costs on a wide variety of industries. That's the point we're conveying to Congress," said Spencer.
The coalition estimates the four mandates would cost their members "tens-of-billions of dollars."
In their letter to Congress the coalition describes the underride guard mandate as unworkable and impractical; the speed limiter mandate as dangerous; the automatic emergency braking mandate as a hazard for drivers; and the increased insurance mandate as primarily an opportunity for trial lawyers to receive greater payouts at the expense of U.S. businesses.
"We're proud to lead a broad coalition that is concerned about the direction Congress is going when it comes to trucking. We think this group will continue to grow in the coming weeks and months, and we look forward to further engaging elected officials on these critical issues," said Spencer.
Sources: CCJ News, Land Line, Meals for 18 Wheels, OOIDA
Tagged Under:
Driver Solutions
Food & Eating On The Road
Life On The Road
Owner Operator
Truck Equipment
Truckers Technology