Carriers encouraged to hire more entry-level drivers
Last Updated: Sun, April 4, 2021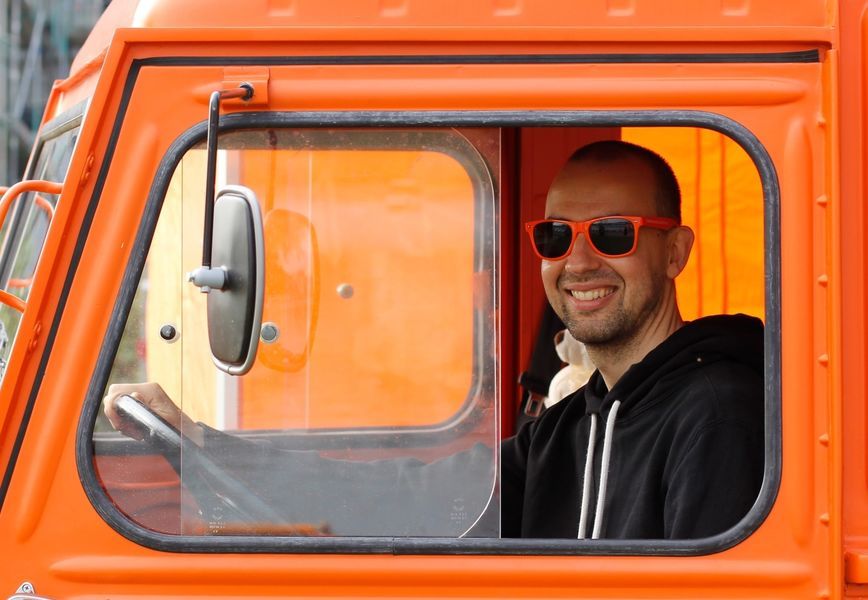 While a driver shortage continues to be a controversial subject because of debate over whether it is caused by a lack of new drivers or by high turnover, industry watchers do believe that in the next couple of years trucking companies will have to alter their policies for how they man their fleets.
Bob Costello, with the American Trucking Associations, says that by 2023 carriers could come up short by as many as 105,000 drivers.
According to a FreightWaves article, between driver retirement and pandemic closures of state drivers licensing agencies that number stands right now at about 80,000 fewer drivers than in 2019.
Another concern draining the available driver pool is that almost 40,000 drivers have had to give up the wheel because of stricter drug testing requirements.
All this means that trucking companies will have to start casting around in some non-traditional waters for available drivers. Many support the FMCSA proposed program to allow under-21 drivers to operate commercial vehicles across state lines as a way to mitigate the driver shortage.
The FreightWaves article makes a case for trucking companies, many of whom eschew hiring entry-level drivers, to begin looking in that area to fill their driver pool.
The article says that entry-level drivers are more trainable than experienced drivers. Drivers within the Millennials and Gen Z age range are eager to enter the workforce and build careers.
These drivers, according to FreightWaves, are wanting to form a long-term relationship with an employer, and are less likely to shy away from the driving jobs that older, more experienced drivers are trying to get out of – like over-the-road long-haul.
A third reason that a carrier should consider hiring entry-level drivers is that because of the recent training and testing they have undergone they are safe drivers.
FMCSA regulation will put more emphasis on certified training
When the new Federal Motor Carrier Safety Administration regulation regarding entry-level driver training goes into effect in 10 months a long-time traditional way for a new driver to obtain a CDL will end.
The days of prospective new commercial drivers taking a written test to get their conditional learner's permit and then training with a CDL-holder in their truck will no longer be allowed. Beginning February 7, 2022, only trainers certified by the FMCSA will be allowed to sign off on a prospective CDL applicant.
This new regulation was written as a final rule in 2016, with a February 2020 date to become implemented. That deadline was pushed back to the 2022 date because the FMCSA needed more time to complete development of all of the provisions of the new rule.
Chief among them is finalizing of the Training Provider Registry. Because one of the provisions of the new rule is that only certified trainers can sign off on a CDL applicant, the FMCSA needed a system for training providers to self-certify with a cross-checked interface to share information with state drivers licensing agencies.
One of the major changes from the older rule is that learner's permit holders must complete required training before taking the skills test to obtain their CDL. They must undergo instructions in five areas of theory, and nearly two dozen behind-the-wheel training topics.
Theory topics to be covered prior to the applicant taking the skills test includes:
Basic operation
Safe operating procedures
Advanced operating procedures
Vehicle systems and reporting malfunctions
Non-driving activities.
A passing score of 80 percent during the theory assessment is required.
After February 2022 carriers will no longer be responsible for ensuring a CDL holder is compliant with the entry-level driver training rule. They will have no training or documentation responsibilities. Instead, this requirement will be satisfied before the applicant takes his or her CDL skills test, and will be administered by the certified trainer.
Behind-the-wheel training to obtain a CDL under the new rule will be similar to the current rule, including vehicle inspection, various backing skills, and coupling and uncoupling, making left and right turns, lane changes, curves at highway speeds, and entry and exit on interstate or controlled access highways.
Instruction must be taken in the same class of commercial motor vehicle as the trainee will be taking the CDL road test.
The major difference with the new rule is that not just any CDL holder can perform this function for a trainee. The trainer must be certified and approved by the FMCSA and listed in the TPR.
CDL applicants subject to the new February 2022 ruling will include those wanting to:
Obtain a Class A or Class B CDL for the first time
Upgrade an existing Class B CDL to a Class A CDL
Obtain a school bus (S), passenger (P), or hazardous materials (H) endorsement for the first time.
---
Dave Wickenhauser went on the road driving big rigs after retiring from 33 years in newspaper journalism. His trucking novel, "Crimson Highway" the first in the Hugh Mann series, is available as an Amazon paperback, and as an Amazon Kindle ebook.
Sources: FreightWaves, FMCSA, J.J. Keller
Tagged Under:
CDL Training
FMCSA
Getting Your CDL
Truck Driver Training