Friday Short Haul - Truck stop closures, apprenticeship program, emissions tampering
Last Updated: Thu, February 18, 2021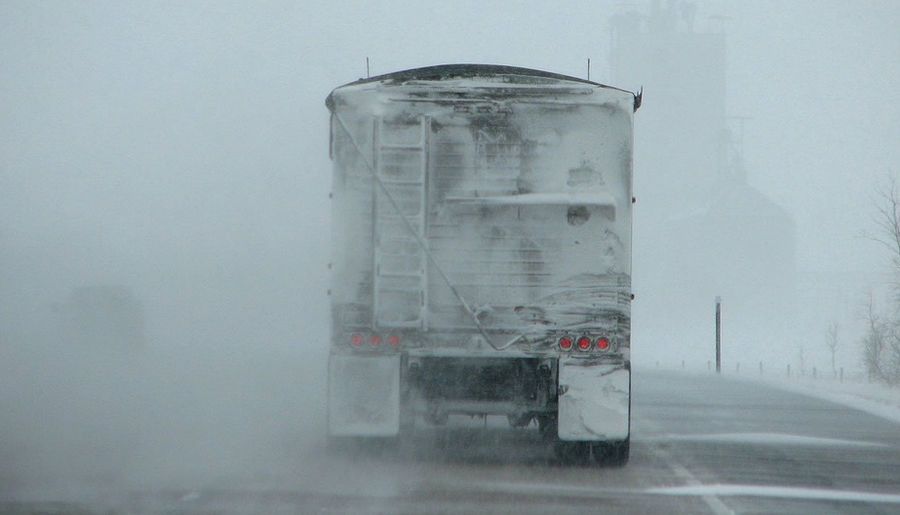 Travel centers closing as massive winter storm rages
Truckers in areas hit by the major winter storm that has descended on several mid-west and southern states have found themselves stuck at truck stops without facilities and without being able to pump fuel in order to move on to a better climate.
To make matters worse, the major travel centers have announced some of their facilities are closed entirely.
Land Line, the online publication of the Owner-Operator Independent Drivers Association, says that OOIDA's own tour trailer, the Spirit of the American Trucker, was stranded as of Thursday at a San Antonio, Texas, Petro, with virtually no facilities there open.
"Everything is closed," Joe Osborn told Land Line. "No food, no fuel, no showers, no DEF – no nothing." He said the situation is so desperate, with truck stop toilets not working, that drivers have been coming to the OOIDA tour trailer hoping to use the toilet there.
Drivers have been asking truck stop managers to bring in portable toilets, but the companies that provide the porta potties have been unable or unwilling to try to navigate the icy roads.
Here is a short list of closures compiled by Land Line:
TA & Petro
As of Thursday, TravelCenters of America has reported closures of their TA and Petro facilities in Alabama, Louisiana, Mississippi, Oklahoma, Tennessee, and Texas.
The problem of keeping Texas truck stops open is made worse by the rolling blackouts that are being experienced because the state has converted 25 percent of its power production to wind. Generators are freezing in the extreme weather and are inoperable.
Specifically mentioned as closed are TA facilities in New Braunfels, Bernardo and Rockwell, Texas. Other travel centers are open but are without water or working fuel pumps.
Louisiana TAs at Tallulah, Lafayette, and Greenwood, and the Shreveport Petro are opne, but without water.
Specific and timely information of TA and Petro closures can be had at the TravelCenters website.
In Louisiana, there is no water at TA Tallulah, TA Lafayette, TA Greenwood and Petro Shreveport. Click here for a complete list of closed or restricted TA & Petro truck stops, restaurants and services because of the weather.
Love's
Love's reports that as of Thursday, their Houston facilities were closed, with diesel, power and water outages, as well as truck services and restaurant closures at many of their other locations.
Go here for Love's closure updates.
Pilot Co.
Pilot Co. reports that two dozen truck stop locations are closed because of the severe winter storm-related power outages.
Texas and Mississippi has 13 Pilot locations closed, with 31 of their facilities not able to get deliveries.
Biden reverses trucker-friendly apprenticeship program
On the same day, right after meeting with labor union representatives, former Vice President Joe Biden announced the end of a trucking favorable apprenticeship program that was heralded as another of President Donald Trump's trucker-friendly accomplishments.
The new program, given to the U.S. Department of Labor to administer as a registered apprenticeship program, leans heavily toward favoring organized labor.
President Trump's 2017 order allowed for trade and labor groups to come together to design an apprenticeship program that would meet their individual needs, rather than having a program run by dictate from Washington.
At the time, DOL Secretary Alex Acosta lauded the program, saying, "You are in the best position to define what your industry needs and react to those needs…. Barriers that stood the way of apprenticeship programs are ready to come down."
Even though the concept was accepted by trucking companies, Democrats in Congress held up implementation and funding, finally rolling out the first program, with Raytheon Thechnologies, only in October of 2020.
American Trucking Associations' Bill Sullivan, who is executive vice president of advocacy, gave a statement thinly veiled as grudging approval for the new directive, saying they support any program that helps bring new talent into the industry, "which included the previous administration's apprenticeship program."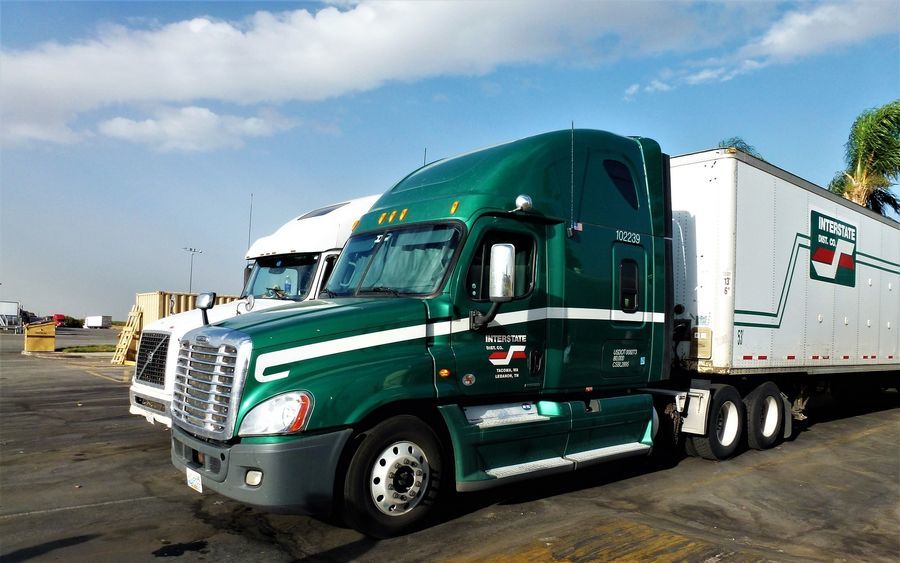 EPA steps up investigations into emissions tampering
In order to prevent truckers from buying and installing devices that allow them to defeat emissions controls on their trucks the U.S. Environmental Protection Agency has stepped up efforts to go after the manufacturers and distributors of those devices.
Now in the second year of a four-year enforcement program, the EPA has filed cases against a dozen diesel aftermarket device sellers and the fleets they have sold to.
"Our recent enforcement alert highlights the agency has resolved civil and criminal enforcement cases involving tampering and aftermarket defeat devices for medium-duty and heavy-duty trucks," the agency said on Feb. 17.
"In addition to the recent cases against Performance Diesel Inc. and Rockwater Northeast LLC, as detailed in the alert, other resolved enforcement cases included ELM Performance, OE Construction, Abbyland Trucking, Freerksen Trucking, Curt's Truck and Diesel Services, E.L.M. Repair and Refrigeration, Hartl Diesel, Powerstroke Enginuities, PSP Diesel, Red Knight Transportation (aka "Rural King"), and Royal Crown Bottling Corp."
Performance Diesel was charged with selling more than 5,500 truck aftermarket products that truckers could use to defeat the emissions systems.
Those enforcement efforts resulted in penalties levied on Performance Diesel of $1.1 million, and on Rockwater of $2 million. In addition, one of Rockwater's employees was sentenced to six months in prison.
"Tampering among medium-duty and heavy-duty trucks is a significant concern to the agency," Evan Belser, deputy director of EPA's Air Enforcement Division, told Transport Topics. "We are seeing information to suggest that it is prevalent and deserving of our attention, even though we aren't in a position to quantify it in precise terms."
"When it comes to the largest trucks on the road, the stakes are high," Belser said. "A tampered heavy-duty truck is a substantial source of excess oxides of nitrogen and particulate matter, and those pollutants harm people's health and they undercut state efforts to achieve ambient air quality standards."
The American Trucking Associations, recognizing the seriousness of the EPA enforcement effort, has released a "heads up" to members stating what the possible repercussions are to installing these devices.
"My advice is be aware that this is happening, and do an assessment of your operations in your vehicles to make sure that you're not caught up in the web," said Glen Kedzie, ATA's energy and environmental affairs counsel, as reported in Transport Topics. "An enforcement case takes a long time and they (EPA) don't share what they're investigating, or tell you exactly where they are in the process."
The EPA investigators catch violators by acting on tips, and by monitoring the Internet looking for websites and trucking forums discussing where these emissions-defeating devices can be purchased. They can even issue subpoenas requiring friends to testify.
Sources: Land Line, HDT, Transport Topics
---
Dave Wickenhauser is a former truck driver who went on the road for a short time after retiring from 33 years in newspaper journalism. His trucking novel, "Crimson Highway" the first in the Hugh Mann series, is available as an Amazon paperback, and as an Amazon Kindle ebook.
Tagged Under:
Adverse Conditions
Becoming A Truck Driver
Dealing With The Weather
DOL
Truck Driver Training
Truck Equipment
Truck Maintenance
Truck Stops
Trucking Industry Concerns
Understanding The Laws
Winter Driving Tips