Raymond Burt named TMC Trainer of the Month for February 2018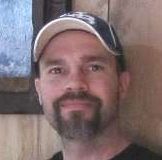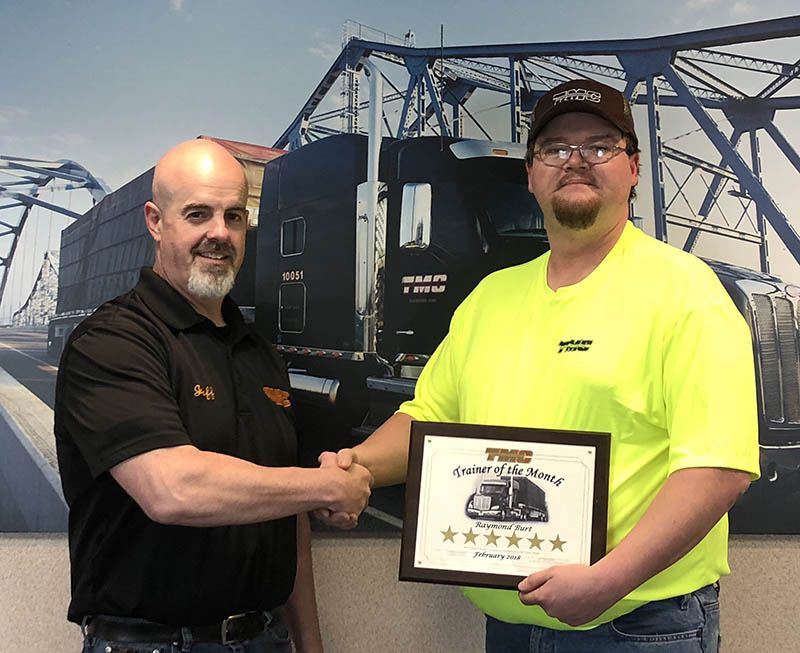 Raymond, right, with Jeff Geist, Training Coordinator Manager
Raymond Burt is from Trempealeau, WI and joined the professional driving team at TMC Transportation in May 2015. He started as a driver trainer after gaining valuable experience over the road. "I held training roles in the past with previous employers and I always enjoyed it," Raymond says. "It's rewarding to help new drivers and get them started in their careers."
In terms of his training style, Raymond keeps things simple. "I'm very laid back and take a quiet approach," he says. "I make sure everything is done correctly and take things nice and slow." If one of his drivers makes a mistake, Raymond makes sure it is turned into a learning experience.
"It takes a special person to be a trainer," Raymond continues. "You have to be patient and remember these trainees are new and they are nervous."
Along with the teaching aspect of training, Raymond enjoys the camaraderie of having someone else in the truck. He also encourages his trainees to reach out to him anytime with questions. "I'm always there for my guys, even after they start in their own truck," he says. "Making sure they are safe and doing their job correctly is my number one priority."
For those who might be interested in training, Raymond encourages them to take their time and reiterates the importance of patience. "Find a routine that works for you and your trainees. Things will fall into place from there."
Driver trainers are vital to the TMC training department, and each month a trainer is chosen who demonstrates the outstanding qualities TMC looks for in a trainer. The Trainer of the Month recipient is chosen based on their safety record and the safety performance of their trainees, the number of drivers trained and the retention percentage of those drivers. Congratulations to our February 2018 Trainer of the Month, Raymond Burt!
About TMC
TMC Transportation is the nation's largest employee-owned flatbed transportation company. TMC provides expert transportation services and supply-chain management solutions throughout the 48 contiguous states. Founded in 1972, TMC is headquartered in Des Moines, Iowa, and is known for its integrity, innovation, superior safety record and dedication to quality and customer service. The company's claim-free, on-time delivery record is the best in the business and is consistently recognized by its customers.
TMC provides paid CDL training to anyone interested in getting their CDL. You can apply to TMC's training program here:
Tagged Under:
Company Trainers
TMC Transportation
Trucking News