Pepsi Places Largest Order Yet For Tesla Electric Trucks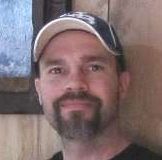 PepsiCo has reserved the largest order of electric trucks from Tesla Motors, hoping to reduce fuel costs and fleet emissions, a company executive said on Tuesday.
There is a lot of uncertainly about the future of electric trucks, though Tesla claims the truck will have some incredible performance numbers:
Without a trailer, the Tesla Semi achieves 0-60 mph in five seconds, compared to 15 seconds in a comparable diesel truck. It does 0-60 mph in 20 seconds with a full 80,000-pound load, a task that takes a diesel truck about a minute. Most notably for truck drivers and other travelers on the road, it climbs 5% grades at a steady 65 mph, whereas a diesel truck maxes out at 45 mph on a 5% grade.

The Tesla Semi requires no shifting or clutching for smooth acceleration and deceleration, and its regenerative braking recovers 98% of kinetic energy to the battery, giving it a basically infinite brake life. Overall, the Semi is more responsive, covers more miles than a diesel truck in the same amount of time, and more safely integrates with passenger car traffic.
Several other companies, such as Walmart, Anheuser-Busch and J.B. Hunt Transport Services have also said they are reserving trucks according to CNBC article.
A Big Opportunity For Electric Trucks
According to The Bureau Of Transportation Statistics, almost 80% of the freight moved in the United States moves less than 250 miles. Tesla claims their trucks will be capable of 500 miles of range at GVW and highway speed.
Keep in mind, they're talking about a truck that's maxed out on weight and is travelling at highway speed where fuel usage is much higher than when travelling at lower speeds carrying less weight. That's a pretty solid number when it comes to range.
Tesla also claims their electric semi will provide $200,000 in fuel savings and a two-year payback period.
It All Comes Down To Savings
In recent years the major truck carriers have invested heavily in auto-shift transmissions to save money in fuel costs and reduce the learning curve for new students. This demonstrates that the trucking industry is ready to move forward and make investments if the cost savings are there.
I personally do not believe that self-driving trucks are coming soon but I do believe electric semi trucks have a big opportunity to make a splash in the trucking industry if Tesla Motors can deliver on their promises.
Tagged Under:
Electric Semi
JB Hunt
Self-Driving Vehicles
Truck Equipment
Truckers Technology
Trucking News