So you want to start your own trucking company?
Last Updated: Mon, November 4, 2019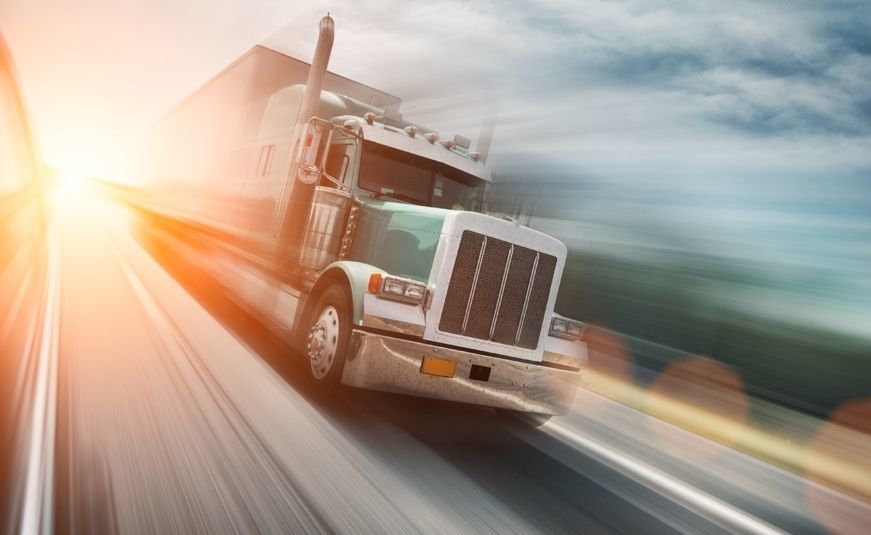 The mission of Trucking Truth is to help prospective new drivers make important decisions about starting their driving careers – like, which training/licensing method is best, and which are the best companies to begin driving for, among others.
And, while many independent-minded new drivers initially believe they would be happier going on their own as owner-operators, Trucking Truth generally discourages new drivers from taking that route.
A recent article at TruckStopsDirect.com provides some cold, hard facts that should be considered by prospective owner-operators seeking to start a trucking company under their own authority.
We'll start with the bottom line as illustrated by TSD: The top five trucking companies in the United States can barely muster a 2 percent to 7 percent profit margin on their huge operations.
For example Knight-Swift; which became America's largest trucking company after the merger of the two mega carriers in 2017, reports a net income in 2018 of $419 million from a gross revenue of $5.344 billion. This meager profit margin of 7 percent actually puts Knight-Swift on the high end of profitability for a large trucking firm.
The trucking company with the second-largest fleet, JB Hunt, reported a 2018 profit margin of 5.6 percent.
XPO Logistics; which is a full-service brokerage as well as providing transportation services, reports a 2.2 percent profit margin for 2018.
"Big Orange," Schneider National, ranks fourth in size and is very diversified in the industry, managed a profit margin of 5.4 percent in 2018.
And, finally, the ubiquitous Werner Enterprises ended 2018 with a 6.8 percent profit.
Of course, there are many factors affecting a carrier's profit that must be taken into account like weather, the economy, fuel prices, or the age of the carrier's fleet that affects repair costs, for example, but it is evident that these large trucking firms aren't banking huge net profit percentages.
Expensing a start-up
So, what does this mean for the new driver thinking about going independent owner-operator, and even dreaming of starting a small trucking company?
TSD figures that a bare-bones one-tractor, one-trailer startup would need at least $46,000 in start-up capital.
That's assuming the prospective trucking company owner would be willing to start with a used tractor in the $30,000 price range, and a used dry van trailer in the $15,000 price range.
There are issues, of course, in starting with an older big rig that could potentially have multiple million miles on the engine, drive train and chassis. Higher maintenance costs would have to be figured into the annual expense budget.
But a tractor-trailer rig is merely a giant parking problem without having the proper credentials to take it out on America's highways to begin earning revenue.
TSD figures that authorities and incorporation costs, a necessary start-up expense, could run $1,000.
The prospective new trucking company owner must file incorporation papers, setup a business checking account, get a business license if required where he or she resides, and acquire all of the relevant authorities from FMCSA and the DOT.
These requirements are not trivial. They include:
Federal DOT Numberh2Motor Carrier Number
BOC-3 Form (filed)
Standard Carrier Alpha Code (SCAC)
Unified Carrier Registration (UCR) Permit
International Registration Plan (IRP) Permit
International Fuel Tax Agreement (IFTA) Permit
Understanding of Form 2290 (Heavy Highway Vehicle Tax Return)
Other permits if applicable: Hazardous Materials, Alcohol, Oversized, and/or Overweight (these are dependable on what type of loads you haul)
These are bare-minimum expenses for a start-up on the cheap. One school of thought is to buy higher-priced, newer equipment in order to save on maintenance costs. That philosophy can add up to a six-figure investment before the very first dollar is earned.
Earning the revenue
TSD used figures compiled by DAT that show that over a year's time a dry-van load brings in an average pay of $1.85 per mile per load. That's assuming an average of about 9,000 miles every month for a year; which will generate a total annual revenue of about $199,800.
That sounds like a decent return on that initial $46,000 investment … but wait.
With each mile that the truck rolls down the road it is accumulating expenses – some that are more obvious, like fuel, and others that are hidden or deferred, like insurance or maintenance.
The new one-rig trucking company owner can figure that 30 percent of the total annual revenue is doing to get knocked down by fuel costs. Some years will be better than others, but this is on average.
Then there's insurance, which could amount to $10,000 to $15,000 per year, but that cost is dependent on the insurance company and the driving record of the owner-operator. Legislation is currently pending that would increase the required minimum coverage to $5 million, something that will surely affect the premiums.
Is the start-up trucking company going to hire a driver? Wages and all of the deductibles, worker's comp, Social Security, etc., need to be figured in.
An excellent article at BigRigHQ.com titled, "Complete List of Owner-Operator Expenses for Trucking," lists most of the fixed and variable costs of being an owner-operator. The bottom line is that these expenses will take up about $1.33 of each $1.85 in revenue earned per mile, per load.
Given the additional burden that owner-operators and one-rig trucking company owners bear in having to do their own paperwork, maintain their own authority, renew licenses and permits, find their own loads, provide their own retirement benefits and health insurance, lose revenue when a truck is down for repairs, keep track of everything for tax purposes, and many other hidden psychological and physical drains on their health and well-being, it begs the question – is it worth it?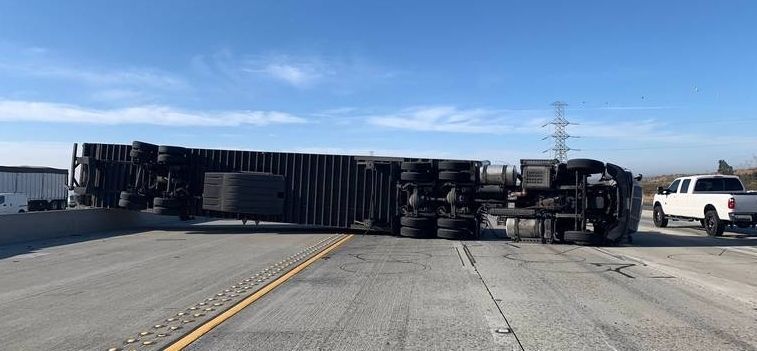 Strong Santa Ana winds last week overturned trucks on I-15 near San Bernardino last week. This mishap would be a minor setback for a company driver, but a major disaster for an owner-operator or a one-tractor trucking company. San Bernardino County Fire Department
Tagged Under:
Advice For New Truck Drivers
Becoming A Truck Driver
Changing Careers
Dry van
First Truck Driving Job
Free Truck Driving School
Getting Your CDL
High Road Training Program
JB Hunt
Knight Transport
Leasing A Truck
Owner Operator
Paid CDL Training
Schneider National
Swift Transport
Werner Enterprises
XPO