Friday Short Haul - Woman in Logistics award, Brake Check Week, and truckers' COVID shots
Last Updated: Wed, June 9, 2021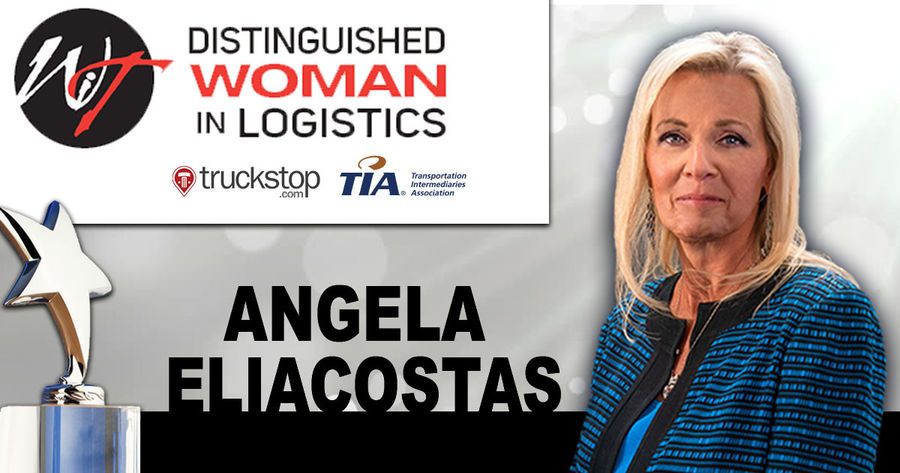 Angela Eliacostas named WIT Distinguised Woman in Logistics
Angela Eliacostas, president and founder of AGT Global Logistics, was announced by Women In Trucking as their winner of the seventh annual Distinguished Woman in Logistics Award.
The announcement and award ceremony took place May 12 during the Transportation Intermediaries Association's 2021 "Capital Ideas" virtual conference.
The event was sponsored along with Women In Trucking by Truckstop.com and TIA. The award was established to promote the achievements of women employed in the North American transportation industry.
The judging panel included Brent Hutto, chief relationship officer, Truckstop.com; Anne Reinke, president and CEO, TIA; Dr. Stephanie S. Ivey, associate dean for research and professor, Herff College of Engineering; and Ellen Voie, president and CEO, WIT.
Three finalists were considered for the award. The two other women finalists were Nicole Glenn, president and CEO, Candor Expedite and Jeana Hysell, senior safety consultant, J. J. Keller & Associates, Inc.
WIT's Voie explained the choice of Angela for the award: "Angela Eliacostas has become more than just a member of Women In Trucking Association, she has become a mentor, a speaker and a writer who shares her passion for our mission every chance she gets. We love to honor those who help support and encourage women in the industry."
During Angela's more than 30 years in transportation management she has built a business based on honesty, integrity and diligence, according to the WIT announcement.
"She has developed a proprietary three-tier carrier-rating system designed to reward drivers and companies who perform at the highest standards. She has also carved out a niche for herself in the energy and utilities sector as a 3PL with 24/7/365 access and service. Her employees are not only experienced with trucking – several holding commercial driver's licenses, many also are HazMat certified."
In her statement after receiving the award, Angela had a positive message to say.
"Winning this award is such an honor. I hope to represent Women In Trucking and this award by sharing encouragement and advice. To all of the women steering their ways in the world of transportation and logistics - remember, achievement isn't reaching a final destination. Achievement doesn't stop, it means realizing your dreams and then striving to do more. There will be frustrating times. Always keep pushing. Believe in what you're doing, whether in a male-dominated industry or otherwise. Have faith in yourself and your abilities. Be confident. Then, you will succeed," she said.
One of the judges, Anne Reinke, expressed appreciation for Angela and the two other finalists.
"Angela, Jeanna, and Nicole exemplify leadership, passion, and civic values. All three are deserving of the Distinguished Woman in Logistics Award," she said. "Angela has spent 30 years promoting women in transportation and has committed to serving her customers ethically, efficiently, and with unmatched determination. We congratulate her for this prestigious honor."
CVSA announces Brake Safety Week coming August 22-28
Commercial vehicle brake systems will come under the microscope as the Commercial Vehicle Safety Alliance conducts it annual Brake Safety Week inspection blitz August 22 through August 28.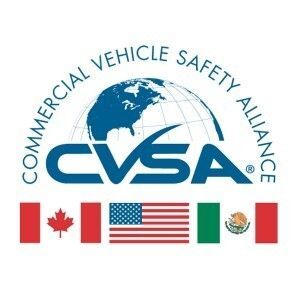 The goal of the week's inspection period is to remove "commercial motor vehicles found to have brake-related out-of-service violations from our roadways," according to the CVSA announcement.
But another goal is to encourage motor carriers to educate drivers and maintenance personnel on the importance of brake system safety.
Throughout the week, commercial drivers will be inspected according to the North American Standard Inspections of commercial motor vehicles, with a focus on the brake systems and components, especially on brake hoses and tubing.
CVSA says removing vehicles with unsafe braking systems from the roads is important because:
Brake system and brake adjustment violations accounted for more vehicle violations than any other vehicle violation category, accounting for 38.6% of all vehicle out-of-service conditions, during last year's three-day International Roadcheck inspection and enforcement initiative.
"Brake system" was the third most cited vehicle-related factor in fatal commercial motor vehicle and passenger vehicle crashes, according to the Federal Motor Carrier Safety Administration's latest "Large Truck and Bus Crash Facts" report.
Brake-related violations accounted for eight out of the top 20 vehicle violations in 2020, according to FMCSA's Motor Carrier Management Information System.
During last year's Brake Safety Week, 12% of the 43,565 commercial motor vehicles inspected were placed out of service for brake-related violations.
CVSA believes that announcing the special inspection campaign in advance serves to remind carriers and drivers to proactively check and service their vehicles, and that "recent research has shown that announcing enforcement campaigns ahead of time improves overall compliance better than surprise enforcement campaigns, and for longer periods after the event."
Brake Safety Week is being conducted in conjunction with Brake Safety Awareness Month, which take place during the entire month of August.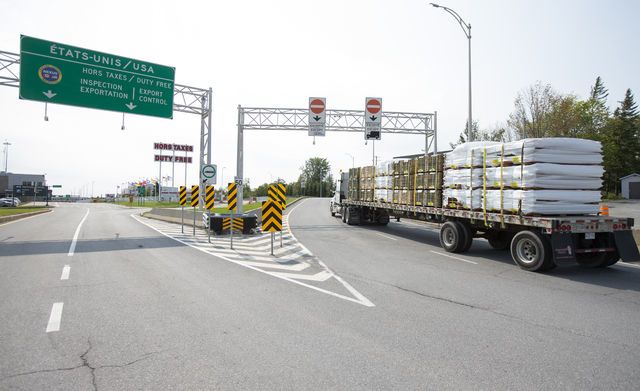 More states pushing to give COVID shots to Canadian truckers
Like North Dakota's plan announced recently to give Canadian truckers COVID shots, Michigan and Montana have developed similar programs, and now New York is considering plans to give "essential travelers" from Canada – truckers – the COVID shot.
Montana and Alberta, Canada, have signed a memorandum of understanding recently to provide the shots to Albertan truck drivers crossing into the state.
About 2,000 Alberta truck drivers are eligible to receive the first dose of the shots in the program. The shots were being administered to truckers entering and exiting the state beginning on May 10 at the weight station and rest area off of Interstate 15 in Conrad. Shots will be available until May 23.
U.S.-based truckers are also eligible for the shots at that location.
In New York, Assemblyman D. Billy Jones (D-Chateaugay Lake) says that the state should follow other northern border states in giving shots to "Canadian neighbors."
"Not only is it good will," Jones said, according to the Adirondack Daily Enterprise, "but it's a start to getting this border open — and we can do it."
The New York Department of Health hasn't given approval for the state to use its supply of COVID shots on foreigners.
But Jones says they have the supply on hand to do it. "We have done an excellent job here in the North Country, and in New York state as a whole, in getting that (vaccine) rolled out and now it's time to help our friends and neighbors to the north. I'm calling on New York State to give us that permission, give us that guidance to get essential workers from Canada vaccinated here."
Canadian truck drivers would be the first to receive the shots if approval is obtained because of their status as "essential."
The Adirondack Daily Enterprise reported that North Country Chamber of Commerce President and CEO Garry Douglas said, "There are hundreds of truck drivers everyday, Canadian truck drivers who are coming up and down. . . servicing our economy and servicing the Canadian economy; they are essential."
"It just makes good health sense, good public policy sense to offer to vaccinate these folks who are coming across the border and who are essential personnel, who are keeping our economy going. It's the right thing to do on every level," Douglas added.
Both men emphasize that offering COVID shots to essential travelers could help with encouraging Canada to open its border to crossings by Americans.
The Adirondack Daily Enterprise quoted Jones as saying that he would like Canada and the United States to end monthly border closure extensions. "Mr. (Justin) Trudeau, open up this border — start to open this border," the assemblyman said, addressing the prime minister of Canada. "We need it."
---
Dave Wickenhauser went on the road driving big rigs after retiring from 33 years in newspaper journalism. His trucking novels, Crimson Highway, the first in the Hugh Mann series, and the sequel, Road Test, are available at Amazon as paperbacks and as Kindle ebooks.
Sources: WIT, CVSA, KHQ6, Adirondack Daily Enterprise
Tagged Under:
Coronavirus
Foreign Drivers
Health Concerns
Truck Equipment
Truck Maintenance
Women In Trucking