Cargo theft on the uptick during COVID-19 era
Last Updated: Tue, June 9, 2020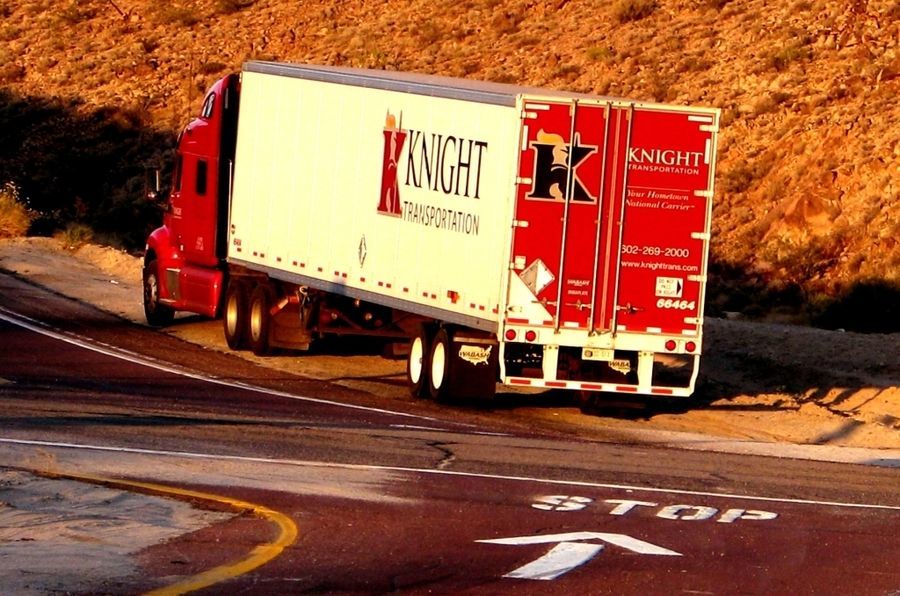 Trucks parked in unsecure areas account for 93 percent of all cargo thefts
Cargo thefts appear to be on the rise in the first quarter of 2020 compared to the same period last year, and at least one cargo theft security company has attributed the cause of increased cargo criminal activity to COVID-19 circumstances.
According to CargoNet's analysis, the company has recorded a severe increase in cargo thefts and the stealing of trucking vehicles during a time when the virus panic began disrupting daily life in the United States.
For a period up to the end of April 2020, CargoNet reports that there were 197 theft events in the United States and Canada, up almost 50 percent from the same period last year.
Another supply chain security company, SensiTech, through its SensiGuard Supply Chain Intelligence Center, has published its quarter report on cargo thefts during the virus period.
Their numbers agree with CargoNet's as to the nearly 50 percent increase, but report that there were 217 cargo thefts through March of this year.
There were surges during some weeks in mid March and mid April when thefts increased 150 percent and 140 percent respectively compared to the same periods last year.
Apparently, parked and loaded trailers containing materials essential for fighting the virus, like medical and personal protection items, were the most common targets of cargo thieves during this time. The loss from the stolen items were tragedy enough, even if only partial loads were taken, but often entire loads had to be destroyed because of possible contamination.
CargoNet also recorded an uptick in the type of cargo theft where criminals would pose as truck drivers to make away with cargo picked up by deceit from a shipper. CargoNet is receiving word about at least five different cargo theft groups operating within the United States.
According to the SensiTech quarterly report, the average value lost per incident of cargo theft was more than $105,000, up about 23 percent compared to the last three months of 2019.
California appears to be the favorite hunting grounds for cargo thieves, as 19 percent of total cargo theft incidents in the United States occus there. Texas follows next with 12 percent of total thefts, with Illinois, Florida and Georgia topping the five most popular states for cargo thieves.
Cargo thieves are apparently highly attracted to areas where trucks are parked in unsecured areas, accounting for 93 percent of thefts.
SensiTech reports on the most-stolen cargo:
Miscellaneous, mixed loads for retail stores – 29 percent
Food and drinks – 15 percent
Home and garden products – 11 percent
Electronics – 10 percent
Three product types normally targeted by cargo thieves recorded lower theft rates during the virus period. Thefts of clothing and shoes were down by 54 percent from the first quarter and last quarter of 2019.
Thefts of electronics dropped by 41 percent and 36 percent for the same periods, while home and garden freight thefts decreased by 31 percent and 23 percent.
Nearly two-thirds of cargo thieves get away with full truck loads, while pilferage accounted for about 29 percent during the reporting period of the first quarter of 2020.
UPS analyzes cargo theft activity in the COVID-19 era
Understandably, UPS has a stake in cargo security, and has been proactive in protecting its supply chain. According to an article at UPS affiliate company, Coyote, there are three key issues that have arisen during the COVID-19 crisis that drives an increase in cargo theft activity.
Possible reasons for cargo theft increase:
Non-violent offenders are being released from prisons and jails -- In an effort to reduce the spread of COVID-19 in the private and public prison systems, many non-violent offenders — like cargo thieves — are being released into an environment where work is scarce and many goods (food, beverage, household essentials, medical supplies) are in high demand.
Law enforcement is limiting its scope -- Since many jails and prisons are releasing non-violent offenders, in several highly populated regions, police officers have been instructed to focus their resources on violent offenses. Furthermore, there is less routine motor carrier regulation enforcement on highways (e.g. the postponement of International Roadcheck Week).
Normal business operations have been upended -- Many companies have had to lay off employees, leaving behind skeleton crews to handle ongoing operations, and many of the employees still working (that have the ability to do so) are at home with laptops instead of in the office. All of this combines for increased opportunities for scammers to defraud shippers, carriers and 3PLs.
UPS says that professional cargo thieves can have the appearance of legitimate truck drivers.
For example, they may own their own trucks and hold commercial drivers licenses. But these legitimate-looking "truckers" also are associated with criminal buyers who they can offload a truck load of stolen good to. Professional cargo thieves may also employ signal jamming or detection devices.
They are also somewhat organized, targeting pre-planned loads with some aforethought.
Amateur cargo thieves, on the other hand, according to UPS, are less-experienced and less-sophisticated in the cargo theft field than their professional colleagues. They look for targets of opportunity, like in truck stops, and often may be involved with other elements that target truck drivers like prostitutes and drug dealers.
Importantly, amateur cargo thieves may be more likely to be armed and to use violence in the committing of their cargo theft crimes.
Sources: Loss Prevention Magazine, Land Line, Sensitech, Coyote.com
Tagged Under:
Advice For New Truck Drivers
Driver Responsibilities
Life On The Road
Safe Haven