Knowing when to say goodbye to an unprofitable shipper
Last Updated: Tue, November 19, 2019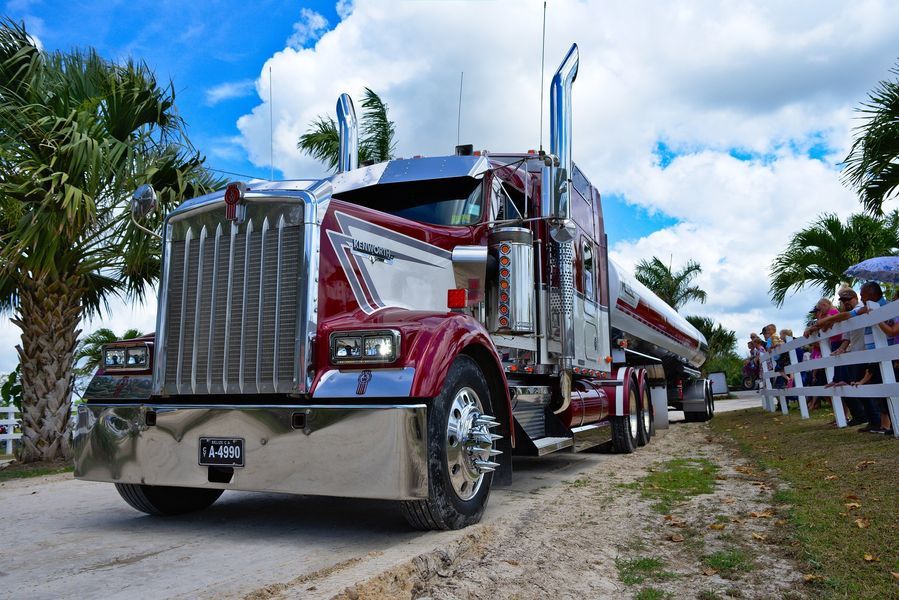 One would think that commercial carriers would want all the shipping customers they could handle, and would do anything to hang on to them.
And, statistically, more than half of fleets surveyed by CCJ say they rarely give shipping customers the old heave ho.
But that leaves the other nearly half of all carriers who are constantly evaluating the profitability of continuing with certain shippers.
As reported in CCJ recently, Amanda Schuier of Quality Transport told the audience at a CCJ Solutions Summit in Scottsdale, Arizona, "We are in such a delicate balance right now in terms of figuring out who we can move on from and who we can't."
Schuier is senior vice president of the Freeport, Illinois, carrier that runs 31 power units. Her remarks were made as a panelist during the "Moving on: Lose the customers you are losing money with," portion of the summit.
It might seem counter-intuitive these days for a carrier to turn down business by saying goodbye to a shipping customer since freight volumes have dropped off this year compared to the heady days in 2018 when carriers could pick and choose among shippers eager for their services.
There's a joke about sellers who are pricing their goods below cost … in other words, selling at a loss … who say it doesn't matter because they "make up for it in volume."
That's not a joke to carriers who face the conundrum of continuing with shippers who become unprofitable.
Schuier said Quality Transport has a number of ways to restructure their arrangement with a shipper when the relationship is no longer profitable for the carrier.
One possible restructuring is to let their customer's long-haul contracts go while retaining the shipping customer's regional lanes.
"We are still trying to maintain that relationship, but we are kind of letting them down slowly," she said, adding that keeping some profitable lanes offsets the loss from the unprofitable ones.
She said another technique that has worked for them is to ask unprofitable customers for permission to offer their loads to third-party carriers through broker agreements.
Another panelist, John Miller of Plains Dedicated, told the audience that shippers are now reacting unfavorably to the rate increases that carriers were demanding in 2018. "I think shippers felt like we burned them a bit."
Miller is managing partner of the Championsgate, Florida, refrigerated motor carrier that runs a fleet of 20 owner operators.
He told the audience that Plains Dedicated regularly analyzes several metrics like revenue per mile for each customer and lane, and compares that to cost per mile, time for loads and other factors to determine if a shipping customer is becoming unprofitable.
Miller recommends carriers be constantly on the lookout for new customers "so you can walk away if you need to." Plains Dedicated finds that it cycles through its top three or four customers about every four and half years.
Miller said they put shippers on the negative side of the scale who are unwilling to pay detention charges, fuel surcharges, and rebooking fees, among other accessorial charges. On the other hand, shippers who agree to pay higher shipping rates instead of paying the accessorial charges stay on the positive side of the "lose or keep" equation.
Both Schuier and Miller agree that tightening capacity has given their companies bargaining power when asking for rate increases. "People are aware that trucking is getting a little bit tighter," Miller said.
Another area of agreement among the two panelists is the ugly specter of rising insurance costs.
Miller said that when Plains Dedicated renewed its insurance policy recently, "it was not pretty." The survival of some smaller carriers might hinge of whether they can afford the expected insurance crunch going forward into the next year or two, he noted.
And Schuier said after experiencing a major accident in 2019 she is "intensely nervous" about the insurance renewal Quality Transport will be facing, saying the carrier might not renew a couple of their tractors in order to keep the premiums down.
ATA sponsors Drug Clearinghouse webinar
In other news, the American Trucking Associations is sponsoring a webinar on November 21 at 2 pm ET, for interested persons to hear a discussion about the registration process for complying with the Federal Motor Carrier Safety Administration's new Drug and Alcohol Clearinghouse mandate, which goes into effect on January 6, 2010.
Joining ATA's Abigail Potter will be FMCSA staffers Barbara Baker, Transportation Specialist; and Gian Marshall, Management Analyst.
Registration is available online at the ATA website.
Tagged Under:
Drug and Alcohol Testing
FMCSA
Trucking Industry Concerns
Trucking News