January Highway Angels get their 'wings'
Last Updated: Tue, January 26, 2021

Throughout the year the Truckload Carriers Association and EpicVue honor more than 50 commercial truck drivers into the Highway Angel program for showing exceptional courtesy and courage while on North America's roadways.
To date they have recognized more than 1,250 with the honor since beginning the program in 1997.
These men and women are nominated by their employers, fellow professional truck drivers, or by the people who they have assisted. TCA reviews nominees and verifies the details of the events described in the nominations before awarding them a Highway Angel.
Anyone who has witnessed or experienced an act of kindness, courtesy or bravery by a truck driver, or you know of one, can nominate that driver by visiting the Highway Angel website.
Here are the latest truck drivers who have earned the Highway Angel award so far in January.
Methanol hauler prevents worse crash during Hurricane Sandy
Morgan Kirkland, of Milton, Florida, said that driving a methanol truck for Groendyke Transport scares him to death, so his extra caution paid off during Hurricane Sandy in September when he took evasive maneuvers to avoid a bigger crash than what did happen.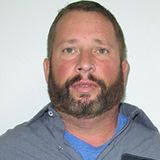 He was traveling eastbound with his methanol load on U.S. Highway 90 around 2 am between Pensacola and Pace, Florida, during a light rain when traffic pinched down to only one of the two eastbound lanes because of being washed out by the hurricane.
"There was usually a DOT person standing there, monitoring the sides of the road so that no one would use them," Kirkland said.
He saw some lights ahead in front of him, thinking they might have been DOT personnel.
"Before I knew it, the lights swerved, and I realized it was actually a car on the wrong side of the road coming at me full speed. I couldn't tell exactly where he was until the last few seconds."
Kirkland had nowhere to go and had a line of cars behind him.
"I knew that if I moved to the side of the road, those behind me would have been killed. They wouldn't have known what was coming."
So he slowed down to try to get everyone to move over, but he couldn't avoid a collision.
"I was able to get a third of my rig into the bad lane, but unfortunately, it resulted in me pinning a vehicle between the bridge wall and the back end of my highly explosive trailer."
The oncoming vehicle, a Jeep, hit his trailer. "It ripped the entire axle out from under my trailer and just missed my tractor. It scraped along the side of the tank and took out the rear end of the trailer."
Kirkland carefully exited his truck and went up to the Jeep, where he saw that the driver was conscious. Kirkland explained he was hauling very volatile methanol, and warned the car driver not to open his door, as it could cause a spark.
Once help arrived in "mass quantities," Kirkland said, everyone was quickly evacuated. The driver of the car was cited for DUI and driving in the wrong direction.
"My worst fear almost came true, that I would die in this truck," said Kirkland. "What I do for a living scares me to death. I've got six beautiful children ranging from 21 to 5 years old. I've got a loving wife. I thank God for the speedy recovery of the vehicle and emergency management getting there so quickly."
CFI driver rescues family of four from their burning vehicle
William Church, of DeLand, Florida, was driving on Interstate 80 near Council Bluffs, Iowa, during a late July evening for CFI when he saw flames coming out from underneath the car in front of him.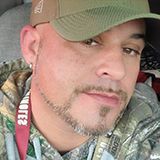 The car pulled over, with Church pulling off onto the shoulder right behind them. He jumped out of his cab and rushed over to the car. "The flames were coming from underneath the engine," Church told TCA.
As quickly as he could he helped the two adults pull two small children, a toddler and a four or five-year-old out of the burning car. He warned the adults to move the children as far away as possible while he extinguished the fire. All the car's occupants escaped injury.
"The kids were crying, so I let them see inside the passenger side of my truck," he said. "I gave them each a cookie and let them honk the horn," he added with a smile.
Church, who has been driving for 14 years, said he always carries a first-aid kit with him. "I love this profession," he said. "This is a career for me, and I want to make a difference. I enjoy what I do and like being helpful. I want to make sure everyone's okay out here."
Illinois driver helps another driver extinguish his cab fire
John Vesey, of Oregon, Illinois, was westbound on U.S. 34 near Galesburg, Illinois, on his way to pick up a load late in the morning of December 19 for Hirschbach Motor Lines when another driver passed him in the left lane of the four lane highway.
"As he got out about a quarter-mile ahead of me, he started to lose control," explained Vesey. "He went into the center median and then careened over to right side, went off in the ditch, and into a corn field."
Pulling over, Vesey could see smoke and fire coming out of the cab. "Once he got to the corn field, the driver jumped out of the truck while it was still moving," said Vesey. "I could see a flash of smoke and fire coming out of the cab."
Running toward the stricken truck with his fire extinguisher Vesey yelled at the driver to ask if he was OK. The driver said he was, but Vesey continued running and emptied his fire extinguisher into the burning cab. "I then went back to driver to see if he was alright. He ended up having second-degree burns on his hands and his hair was singed on the back."
After calling 911, Vesey went back and unloaded the driver's fire extinguisher to make sure the fire was out. Vesey then called 911. He went back and unloaded the driver's fire extinguisher as well to be sure everything was okay. The fire was contained to the center console area.
Vessey said he is trained as a paramedic and has had a lot of emergency response experience working as an EMT in Chicago when he got his paramedic license.
"I spent a year on the private ambulance side and then moved up to NW Illinois and was a paramedic there." He was also an Eagle Scout and is a Navy veteran. He's been driving for eight years and also has office experience. "I choose to be on the road," he said. "You get a little bit of the road in you and you gotta scratch that itch. I love driving."
Two Highway Angels earn their wings during fatal car crash
William "Bill" McNamee, of Christopher, Illinois, came upon a car crash that resulted in a fatality while driving east on I-44 near Marshfield, Missouri, for Carbon Express in the early evening on September 10.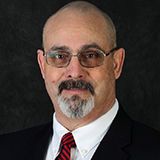 He saw traffic slowed ahead, and then saw an eastbound SUV that had driven off the road, broken through the cable barriers in the median, and then went over to the westbound lanes where it crashed head-on into another vehicle.
Other drivers were already on the scene helping, but McNamee didn't hesitate to pull over and rush to the scene.
"Someone was getting a toddler in a car seat out of the backseat and two people were pulling a uniformed officer out of the driver's seat," he recalled.
A little girl was all alone on top of the collapsed cable barrier on the grass, so he ran over to her and saw that the around-seven-year-old girl was severely wounded.
McNamee, who is a first responder with his local fire department, said , "She was unresponsive and was having trouble breathing."
Her chest injuries were too massive to perform CPR, he said. "I was praying for her," he said. "I was telling her to keep breathing."
Her father, the driver of the car, later died of his injuries, but McNamee said he was trying to talk to his daughter. "He was calling out to his daughter that 'Daddy's here . . . everything's gonna be okay.' I kept telling her she was going to be okay, that help was coming, and to listen for the sirens."
McNamee said he is uncertain what happened to the other driver. "He just stayed in his vehicle," he noted. "Apparently he was traveling across the country." He passed a breathalyzer and chemical test. He also was transported to the hospital.
It turned out the girl's father was a 26-year-old off-duty deputy.
"They were everyday citizens (trying to do the right thing)." He says he's proud of the four other truck drivers and the nurse who stopped to help the family. "I don't know who they were, but trucking still has some knights of the road."
He said the young girl was flown to a children's hospital with several serious injuries requiring surgery. But he learned later that she is now home and attending school. The toddler sustained only minor injuries.
This is the second Highway Angel award for McNamee, and another driver who was also on the scene at the time, Ken Lukomski, with Veriha Trucking, also was named a Highway Angel for the part he played at the scene.
All these Highway Angel awardees receive a certificate, patch, lapel pin, and truck decals. Their employers also receive a certificate acknowledging their drivers as a Highway Angel.
Sources: Morgan Kirkland, William Church, John Vesey, William "Bill" McNamee
Tagged Under:
Adverse Conditions
CFI - Contract Freighters Inc
Truck Driving Lifestyle
Trucking Accidents