Four more drivers join ranks of TCA's Highway Angels
Last Updated: Mon, November 30, 2020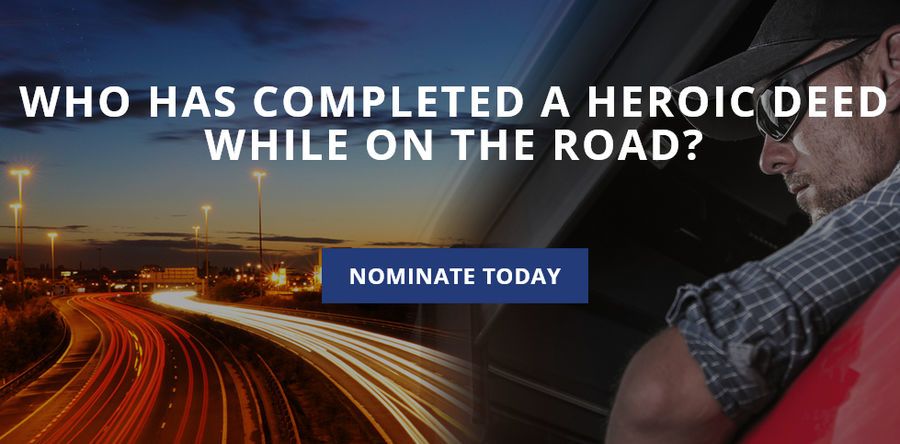 Several commercial truck drivers have been named recently as Truckload Carriers Association's newest Highway Angels for showing exemplary courtesy and courage while on the job.
Each awardee will receive a certificate, patch, lapel pin and truck decals identifying them as a recipient of the award.
TCA, with co-sponsor EpicVue, began the program in 1997 and has honored more than 1,300 professional drivers for their good deeds, such as these latest awardees who stopped to help a driver after his collision with a dump truck, who helped to prevent a man from jumping off of a bridge, who helped to stop and apprehend a reckless driver, and who helped at the scene of an accident.
Josh Elmore – Helped a driver after his collision with a dump truck
Josh Elmore, an ABF Freight driver from Lincolnton, North Carolina, watched a passenger car collide with a dump truck happening right in front of him as he was making his way northbound on U.S. 220 near Madison, North Carolina.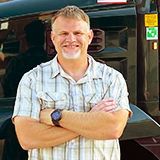 "I was talking to another driver and checking my mirrors and my speed," he told TCA about the accident; which occurred on a beautiful summer morning.
"All of a sudden, I saw a big cloud of smoke or dust in front of me. I realized there was a dump truck and car that had made contact."
He saw the car spinning around spewing car parts all over the road and coming to rest against a guardrail in the left lane, while the dump truck was in the right lane.
"I started getting on my brakes to slow and stop and make sure cars behind me didn't hit him. My first reaction was to stop, protect the scene, and then go check on the driver. I threw my hazards on and came to a stop, blocking traffic in the left lane."
Elmore brought his truck to a stop, hit his four-ways and approached the car not knowing what to expect. He said the driver appeared to be OK, but "shaken up." He remained on the scene with him for about an hour.
"I try to help people when I can, show some compassion. Whatever happens, I hope I'm never in too much of a hurry to stop and help somebody. I try to live by that code every day. That's the way I was raised."
This is Elmore's second time for being awarded Highway Angel wings. Back in 2015 he had stopped to assist a motorist whose car had caught on fire.
Bruno Filipe Da Costa Raposo – Talked a man off of a bridge
Bruno Filipe Da Costa Raposo, a Bison Transport driver who calls Montreal, Quebec, home, was running down Highway 287 near Amarillo, Texas, when he saw what looked like a man standing on the edge of a bridge about to jump into traffic.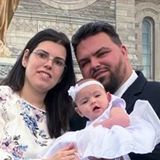 As Raposo got closer he put on his four-ways and pulled over onto the shoulder waiting for a break in traffic. He then parked his truck and trailer about 50 feet from the bridge in such a way as to block oncoming traffic.
The man, who was sitting on the edge of the bridge, told him, "he had lost his job, his wife had left him, and his kids didn't want to see him anymore," recalled Raposo.
He tried to empathize with the man and told him about the difficult times he had had in his own life. "I was trying to distract him," he said. "Those few minutes felt like half an hour."
Raposo got a scare when the man stood up and seemed about to jump. "It felt like things were going in slow motion," he told TCA. "I pleaded with him to talk a little bit more. I wanted him to listen to me, to let time pass until the police arrived. I kept looking (around) and wondering, where are the cops?"
Police came a few minutes later, and an officer was able to approach the man on the bridge and talk him away from the edge.
Raposa told TCA that he'd had an "uneasy feeling," about the day as he woke that morning. "I thought that something was going to happen that day." He recalled that as he approached the bridge a few hours later, his hands began to shake. Afterward, when he got back in his truck, he decided he needed to take a break.
"It was emotional," he said. "I couldn't focus on the road." He drove to a safe spot where he could get out and walk around to clear his head, the TCA award documentation stated.
Christopher Delancey – Helped stop and apprehend a reckless driver
Christopher Delancey, a Vineland, New Jersey, resident driving for Hirschbach Motor Lines, experienced a bazaar situation this summer on I-65 North in Tennessee when he helped stop and apprehend a reckless driver.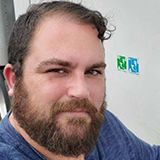 This was his second Highway Angel Award, the first being six months earlier when he responded to screams for help at a Flying J in Columbia, South Carolina, and performed CPR and resuscitated a child who was unresponsive in the back seat of a vehicle.
In this latest incident in Tennesse Delancey said he was just about to pass the Kentucky state line with a pickup truck entering the highway began driving erratically, almost hitting the concrete barrier across three lanes and swerving across the lanes again to the shoulder.
"Then he stopped dead in front of me," Delancey told TCA. He said he thought: What's going on?And then activated his dash cam.
He said the male driver and female passenger got out an urinated in the middle of the highway, then got back in their vehicle, drove about 300 yards and did it again.
Delancey called 911 to report this erratic behavior, then positioned his rig to prevent passing motorists from hitting the couple's vehicle.
"Then the driver took off again. I lost sight of him as he went over a hill." But Delancey then saw them stopped against partly on the right lane and shoulder. This time Delancey parked his truck in front of the pickup to keep them from driving off, waiting for law enforcement to arrive.
"The trooper pulled up and handcuffed the driver, who could barely walk, and put him in the back of the squad car and had the female passenger lean against the squad car as he searched their vehicle. As this was happening, the passenger opened the squad car door" Delancey reported.
"She was trying to stuff a two-ounce packet of cocaine into the driver's mouth to swallow," recalled Delancey, but he restrained her to keep her from doing that, and helped the trooper handcuff her.
It turned out there was a four-year-old girl asleep and unrestrained in the front seat.
Delancey learned the couple were charged on multiple counts including driving while intoxicated, possession of cocaine, wanton disregard for public safety, and child endangerment. They had been wanted by immigration for three years. The child has been placed in protective custody. Later, Delancey received a phone call from the Kentucky State Police Commissioner who commended him for his actions that likely saved many lives that night.
Donna Wright – Rushed to the aid of a fellow truck driver
Donna Wright, a Kelowna, British Columbia, resident who is a team driver with her husband for Challenger Motor Freight rushed to the aid of a fellow truck driver whose rig had just ran off the road on the Trans-Canada Highway just eastbound from Vancouver.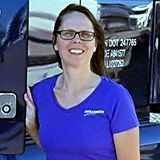 It was during her 5:30 am driving shift, while her husband, Geoffrey, was asleep in the sleeper berth.
"It was just starting to get light out as we approached Salmon Arm (British Columbia)," Wright told TCA. "I noticed there was a lot of mud strewn across the highway." Looking farther ahead, she was alarmed to see a semi–truck 20 feet off the side of the road in a marshy area with the tractor on its side. The driver had just missed a concrete barrier.
Wright said she put her hazards on and pulled over and then grabbed her headset as she jumped out of the cab.
"My heart was racing," she recalled. "I knew in my heart of hearts that I needed to do what I could, but I don't deal well with tragedy or blood." In fact, she can become faint in a moment. "The best thing I could do was to call 911 and get them dispatched."
Wright called out to the driver to see if he was OK, and if there was anyone else in the cab. The truck driver emerged from the cab. "He was coherent and was able to answer questions and didn't appear to have any serious injuries," said Wright. Police and an ambulance arrived minutes later.
Wright told TCA her husband slept through the whole incident, and she said he was surprised but pleased with her for going to the aid of the driver since she has such a fear of blood.
"He was actually quite taken aback that I would do that because of my fear of blood—a little scratch on my finger and I pass out." she quipped. "He was quite pleased with me. I'm glad I could do that for a fellow driver. I would hope someone would do that for me if something were to happen."
TCA and EpicVue's Highway Angels program is further funded by supporting sponsors, DriverFacts and Drivers Legal Plan.
Sources: TCA Highway Angels, Josh Elmore, Bruno Filipe Da Costa, Chris Delancey, Donna Wright
Tagged Under:
Adverse Conditions
Life On The Road
Team Driving
Truck Driving Stories
Trucking Accidents
Women In Trucking