Friday Short Haul -- C.R. England announces pay raises, eCommerce impact on trucking, TCA announces best fleets
Last Updated: Sat, February 9, 2019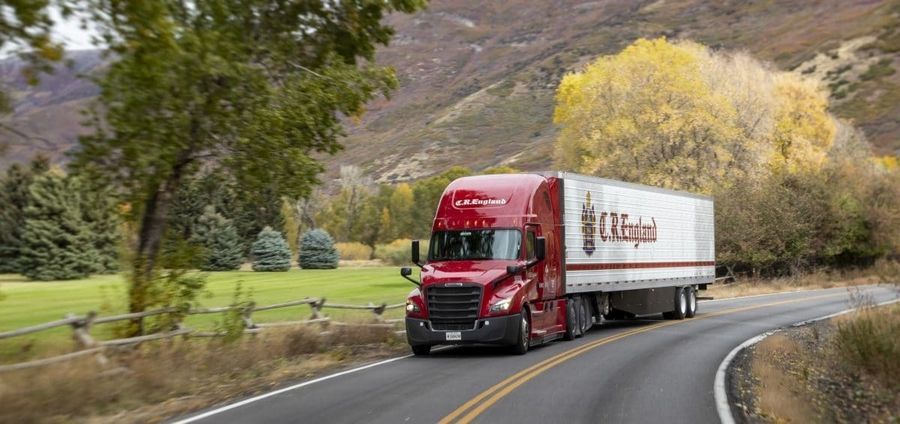 C.R. England gives drivers pay raises
C.R. England announced February 1 it is committing to its drivers by offering them the largest pay raise in its 100-year history.
All 6,500 of it drivers received the unspecified pay bump that day. It follows the trucking company's announcement in May of last year that it would begin committing some $30 million in truck-driver pay raises.
"Raising pay is an indicator C.R. England is committed to providing our employees with a long-term career path they can count on financially," CEO Chad England said.
This action follows the recent move by another major carrier, Walmart, to increase pay for 8,000 of its drivers and to streamline the hiring process. All this is an effort to help alleviate the driver shortage.
According to American Trucking Association's Bob Costello, this driver shortage is resulting in increased prices "of everything from toothpaste to Amazon Prime." He remarks that by 2026 American trucking companies will face a deficit of some 175,000 drivers.
As reported at Trucking Truth News this week, many trucking companies are giving pay raises and offering ever-larger bonuses. But, some industry insiders state these moves are not alleviating the shortage problem. Instead, they suggest offering a guaranteed minimum weekly pay. Read Is a guaranteed minimum pay the solution to the driver shortage?.
How much impact is eCommerce having on the trucking industry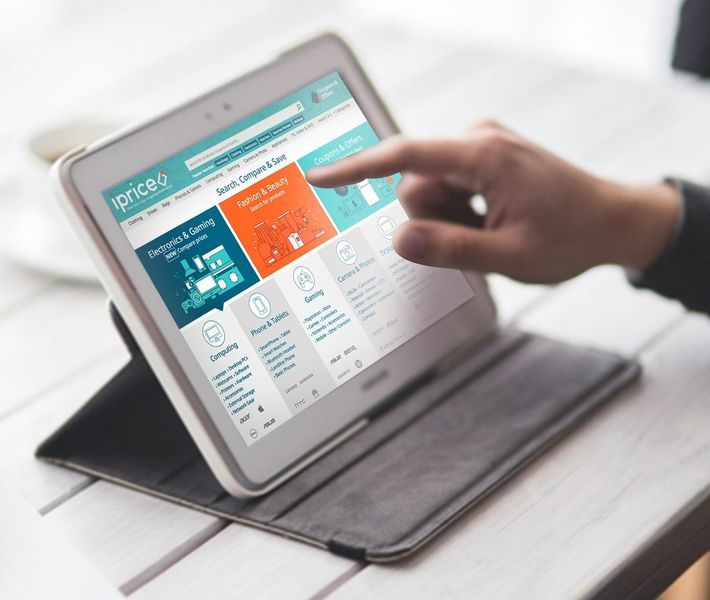 That eCommerce is gaining a strong foothold in the economy is obvious and not-surprising to anybody these days who possesses a computer and has access to the Internet. But one research company, American Transportation Research Institute, was determined to find out what impact this e-commerce boom is having on the trucking industry.
They found that eCommerce sales went from less than one percent of retail sales to more than nine percent in the period of 1999 through 2017. This represents annual growth of between 13 percent and 16 percent over the last five years; compared to only one to five percent annual growth in the traditional retail sector.
While some 2,130 department stores closed in 2016-2017, meaning about 385,000 fewer jobs, there was an increase, by 1,937, of companies offering courier services; which hired more than 85,000 new employees.
The new buzzword in the industry is "last-mile fulfillment centers." ATRI found that there was a 15-percent increase in just one year in real estate transactions for these types of properties, representing 73 percent of the industrial real estate market in 2017.
This has resulted in an increase in intraregional and last-mile truck loads, but the average length of the trips has decreased; since 2000 by 37 percent. To meet the demand for these regional short hauls the registration of single-unit trucks is increasing at a faster rate than registrations of combination trucks. From 2007 to 2016 single-unit truck registrations grew by 7.8 percent, while combination truck registrations enjoyed only a 4.4-percent growth.
One boon to this phenomenon, ATRI noted, is that this increase in shorter intrastate hauls represents a good employment opportunity for 18 to 20-year-old drivers, and offers them training for eventually moving into the interstate truck driving pool of potential drivers.

TCA announces 2019 Best Fleets to Drive For
In what Truckload Carriers Association President John Lyboldt characterizes as one of the most "anticipated announcements in the industry," TCA and CarriersEdge have announced the winners of their annual Best Fleets to Drive For awards.
This program is in its 11th year, and besides the 20 carriers recognized with the award, special recognition was given to three carriers that have been honored with being on the list for five consecutive years. Those carriers are Boyle Transportation, Nussbaum Services and TLD Logistics.
In order to be considered for the list trucking companies must operate at least 10 trucks, and must have been nominated by a company driver or owner operator. The nominated fleets were then put through a wringer examining things like total compensation, health benefits, performance management, professional development, and career path and achievement opportunities, among others.
Surveys were also sent to drivers and independent contractors who had experience working with the carriers.
"We do a very thorough analysis and take a deep dive into each fleet's programs," mentioned CarriersEdge Chief Executive Officer Jane Jazrawy. "An important component in the scoring process is analyzing driver feedback on the company and then comparing it with management's comments. The two need to align in order for fleets to score well. This year's Top 20 had an average driver satisfaction rate over 91%, and annual driver turnover under 35%, so what they're doing is obviously working."
The 2019 Top 20 Best Fleets to Drive For are:
American Central Transport, Inc. - Kansas City, Missouri
Bennett Motor Express - McDonough, Georgia
Bison Transport - Winnipeg, Manitoba
Boyle Transportation - Billerica, Massachusetts
Central Oregon Truck Company, Inc. - Redmond, Oregon
Crete Carrier Corp - Lincoln, Nebraska
Epes Transport System, LLC - Greensboro, North Carolina
Erb Transport - New Hamburg, Ontario
FTC Transportation, Inc. - Oklahoma City, Oklahoma
Garner Trucking, Inc. - Findlay, Ohio
Grand Island Express - Grand Island, Nebraska
Halvor Lines, Inc. - Superior, Wisconsin
Landstar System, Inc. - Jacksonville, Florida
Maverick Transportation, LLC - North Little Rock, Arkansas
Motor Carrier Service LLC - Northwood, Ohio
Nussbaum Transportation Services, Inc. - Hudson, Illinois
Prime Inc. - Springfield, Missouri
Thomas E. Keller Trucking Inc. - Defiance, Ohio
TLD Logistics Services, Inc. - Knoxville, Tennessee
Transpro Freight Systems Limited - Milton, Ontario
In addition to the Top 20, TCA and CarriersEdge identified five Fleets to Watch (honorable mentions). The Top 5 Fleets to Watch:
Fortigo Freight Services Inc. - Etobicoke, Ontario
Leavitt's Freight Service - Springfield, Oregon
Liberty Linehaul Inc. - Ayr, Ontario
Roehl Transport, Inc. - Marshfield, Wisconsin
TransLand - Strafford, Missouri
An overall winner -- in the large and small fleet categories -- will be named during TCA's Annual Convention, being held March 10-13 at the Wynn Las Vegas Resort. EpicVue and DMC Insurance sponsor the overall winner awards.
Sources: Business Insider, Freightwaves, PRNewswire, Best Fleets
Tagged Under:
Choosing A Trucking Company
CR England
Crete Carrier
LTL Driving
Maverick Transport
Prime Inc
Roehl Transport
Truck Driver Salary
Trucking News