Friday Short Haul - America's Road Team, sexual harassment webinar, Knight-Swift acquisition
Last Updated: Fri, July 9, 2021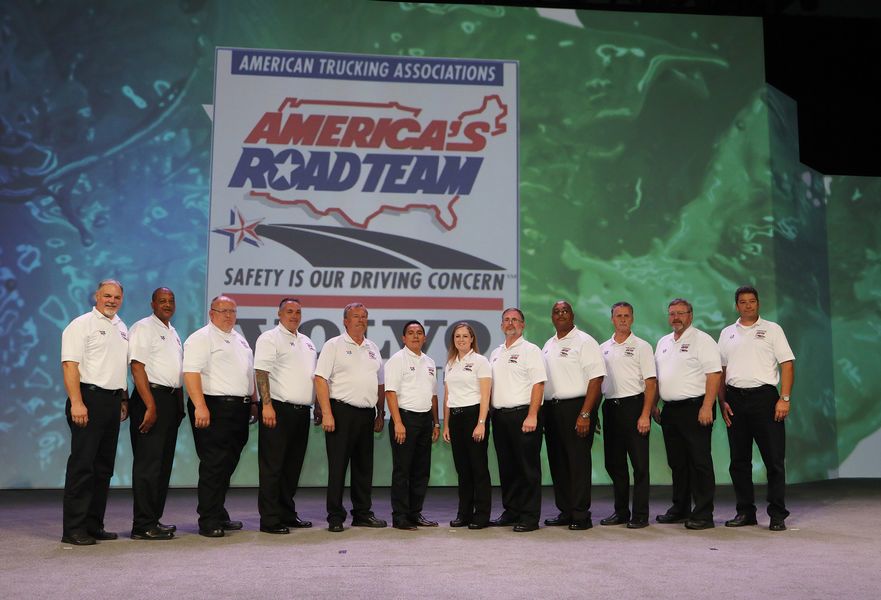 ATA looking to build the next America's Road Team
The current term for members of American Trucking Associations America's Road Team ends this year, so the ATA has put out an announcement seeking nominations for the 2022-2023 term.
"For 35 years, America's Road Team has represented the best professional truck drivers in the industry," said ATA President and CEO Chris Spear in the announcement.
"This diverse group of Captains are great ambassadors for our industry, representing all segments of trucking and every region of the country. We look forward to continuing the tradition of having dedicated, passionate and safe drivers educate America about our essential and powerful industry."
America's Road Team was founded in 1986, and for the past 19 years has been sponsored exclusively by Volvo Trucks North America. The purpose of the road team is to have a group of professional truck drivers with exemplary skills and safety records to promote the trucking industry. They go out and educate the general public, the media and elected officials about the trucking industry … encouraging driving as a career option being a part of it.
Volvo Trucks North America is looking forward to the nineteenth year as the exclusive sponsor of America's Road Team and their Captains with a fully equipped Volvo VNL 760," said Magnus Koeck, vice president of marketing and brand management, Volvo Trucks North America.
"As Captains, these men and women are leaders who set the example for best-in-class driving, and their outstanding safety records complement the Volvo Trucks brand. These Captains embody the importance of safety and professionalism in the trucking industry and we appreciate the dedication of these drivers and their tireless efforts."
ATA members wishing to nominate professional truck drivers "who exhibit strong interpersonal skills, have impressive safety records, and demonstrate a positive attitude toward the industry and their careers as professional truck drivers," should review eligibility requirements at the America's Road Team website.
Nominations for the 2022-2023 term using the nominations form are due by September 10.
Finalists will be announced November 8, with the final selection taking place in January 2022 in Arlington, Virginia.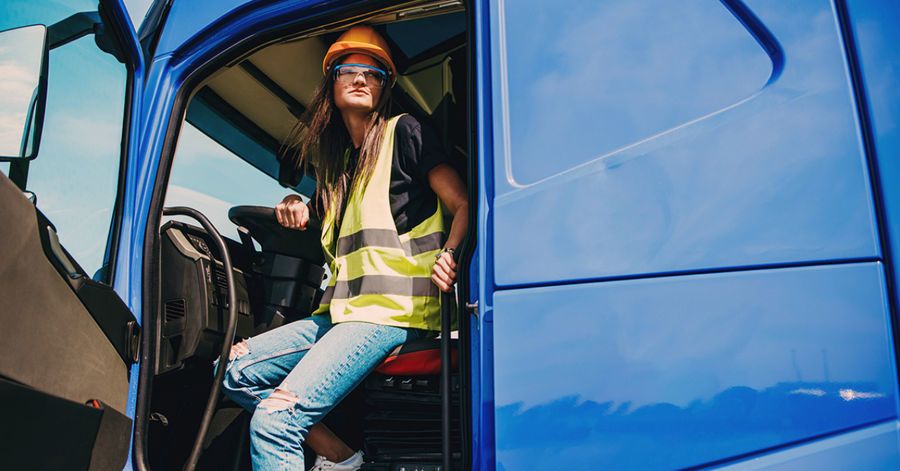 WIT offers free webinar to explore sexual harassment of women in the trucking industry
Kim Riddle, an assistant professor at Western Kentucky University, will hold a webinar for Women in Trucking that will explore why safety for women on the job needs to be a priority.
The webinar is free, and will take place on July 28 at 1 pm Central time.
Titled, "Sexual Harassment of Women in the Trucking Industry," the webinar's aim is to give women a deeper understanding of:
What's considered sexual harassment
Current statistics related to sexual harassment for women in the trucking industry
Organizational risk factors that put female truck drivers at risk
And more!
Kim Riddle is a former professional driver who says that sexual harassment "is not new to a male-dominated industry like trucking." She will dive into the findings of her recent study published as "Risk Factors for Workplace Sexual Harassment in Female Truck Drivers."
Sign up for the free webinar at the registration website.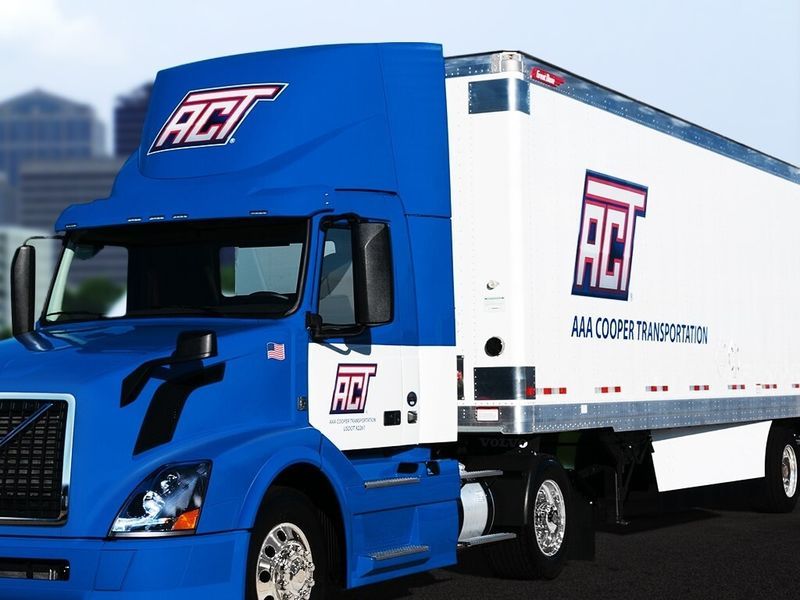 Knight-Swift acquires AAA Cooper Transportation for $1.35 billion
With its recent acquisition of Dothan, Alabama's, AAA Cooper Transportation, Knight-Swift Transportation Holdings, already the nation's largest truckload carrier, has placed itself beyond the reach of any contenders for the number one slot for the foreseeable future.
With the purchase, Phoenix-based Knight-Swift adds some 3,000 tractors and 7,000 trailers to its inventory of fleet equipment. Most importantly, Knight-Swift now has a foothold in the less-than-truckload business sector allowing it more flexibility in changing economies.
The mega carrier paid $1.3 billion in cash for AAA Cooper, funded through a $1.2 billion Bank of America loan. In addition, the price included $10 million in Knight-Swift shares, and $40 million in assumed debt.
"In seeking our first LTL partner, we had three main requirements – the scale for entry with significant market share, the profitability and management depth to operate independently and provide a platform for compelling growth opportunities, and a world class culture," Knight-Swift CEO Dave Jackson said in an Advance Local online article about the acquisition.
"This transaction firmly positions us as a meaningful player in the LTL space, where we intend to grow both organically and through future acquisitions," Jackson said, explaining Knight-Swift was looking for specific requirements in order to make the deal.
AAA Cooper, with its fleet of tractors and trailers, its network of 70 facilities throughout the Southeast and Midwest, and its 4,800 employees will continue to operate independently.
Forbes Magazine has over the past five years named AAA Cooper as one of America's best mid-sized employers. The company expects to generated some $780 million in revenue this year.
---
Dave Wickenhauser went on the road driving big rigs after retiring from 33 years in newspaper journalism. His trucking novels, Crimson Highway, the first in the Hugh Mann series, and the sequel, Road Test, are available at Amazon as paperbacks, and as Kindle ebooks.
Sources: ATA, Women in Trucking, Advance Local
Tagged Under:
Choosing A Trucking Company
Knight Transport
LTL Driving
Swift Transport
Truck Driver Safety
Trucking News
Women In Trucking