FMCSA adds underride guards to list of inspection items
Last Updated: Tue, December 29, 2020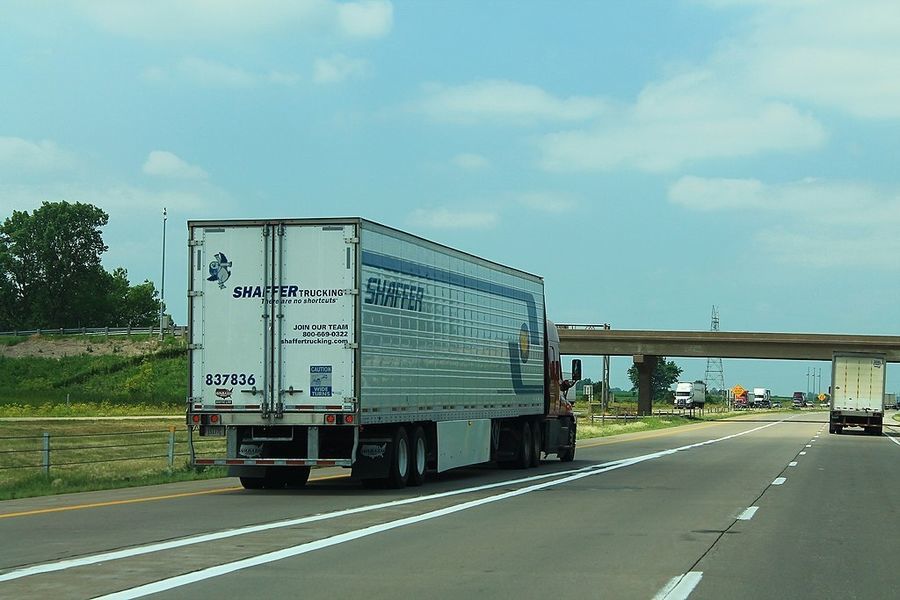 Some 68 years after first being mandated for heavy trucks, and about 53 years after notoriously featuring in a famous actress' death, the Federal Motor Carrier Safety Administration is proposing a new rule requiring that rear underride guards must be examined as part of a truck's annual inspection.
These rear underride guards are more commonly called "dot" bumpers after the Department of Transportation. Some know them as Mansfield Bars, although that sobriquet has assumed more myth than fact.
The FMCSA's proposed rulemaking, which publishes this week in the Federal Register, comes as the result of a U.S. Government Accountability Office recommendation and following a petition from the Commercial Vehicle Safety Alliance asking for the new rule.
The problem has been that although the underride guard requirement has been in effect since 1952, because compliance was left to carriers, and the bumper wasn't part of the truck's annual inspection, for all practical purposes a truck could drive unchallenged on the road with a damaged or even a missing underride guard.
The agency agrees that failure of a commercial vehicle to have the rear impact guard should result in that vehicle failing the annual inspection, but has assumed that "the majority of motor carriers currently inspect rear impact guards annually despite the absence of an explicit requirement to do so," according to the rulemaking document.
The FMCSA went on to state that out of the nearly 6 million regulatory violations identified in 2017 there were only about 2,400 rear impact guard violations – representing about 0.041 percent of the total.
But because adding the inspection requirement to a long-standing regulation would have only a very minimal economic impact on the inspection process the agency agreed that, "For these reasons, and as discussed in the Regulatory Analyses section, the Agency … proposes to amend Appendix G to require rear impact guards to be inspected as part of the annual inspection required under § 396.17."
The Federal government has stopped short, however, at mandating front and side impact guards.
Bills that proposed requiring retroactive installations of front and side guards were introduced in 2017 and again in 2019, and ran up against strong opposition from trucking groups that included the American Trucking Associations and the Owner-Operator Independent Drivers Association.
OOIDA President Todd Spencer is quoted in a recent FreightWaves article saying that, "Nothing has changed over these years. Proponents of this effort have given little consideration to the impact that front and side underride guards would have on the daily operations of truckers. Truck drivers would face serious challenges navigating grade crossings, high curbs and numerous other road conditions. Additionally, no front underride equipment is currently on the market because the concept lacks any practicality."
The comment period for this proposed rule change will begin when the notice is official published in the Federal Register and will run for 60 days. Go to www.regulations.gov and put in docket number FMCSA-2019-0211.
Many remember famous actress' death in connection with lack of an underride guard
The myth goes that famous "bombshell" actress Jayne Mansfield was riding in a car in 1967 and was killed when her vehicle slammed into the back of a truck, decapitating her and killing everyone else on board.
The story usually continues to give that accident credit for causing the Federal Government to enact a rule requiring that all large trucks have the rear underride guards attached.
However, according to the FMCSA, the first Federal Rule regarding rear underride protection went back to 1952, long before Ms. Mansfield's accident, when it was issued by the Bureau of Motor Carriers of the Interstate Commerce Commission. That regulation "required all heavy trucks, trailers, and semitrailers manufactured after December 31, 1952, to be equipped with a rear-end protection device designed to help prevent underride."
The urban legend still persists as well that Ms. Mansfield was decapitated in the accident. The accident was horrendous, to be sure, and she did suffer severe head injury. But the official death certificate states she suffered from a "crushed skull with avulsion of cranium and brain."
It's obvious that the rear of the truck that Ms. Mansfield's vehicle crashed into did not have the required underride guard attached. And it's ironic that today's announcement of the rule change giving some teeth to the requirement of the bumper that some associate with her death might have meant that the truck would have included the life-saving attachment.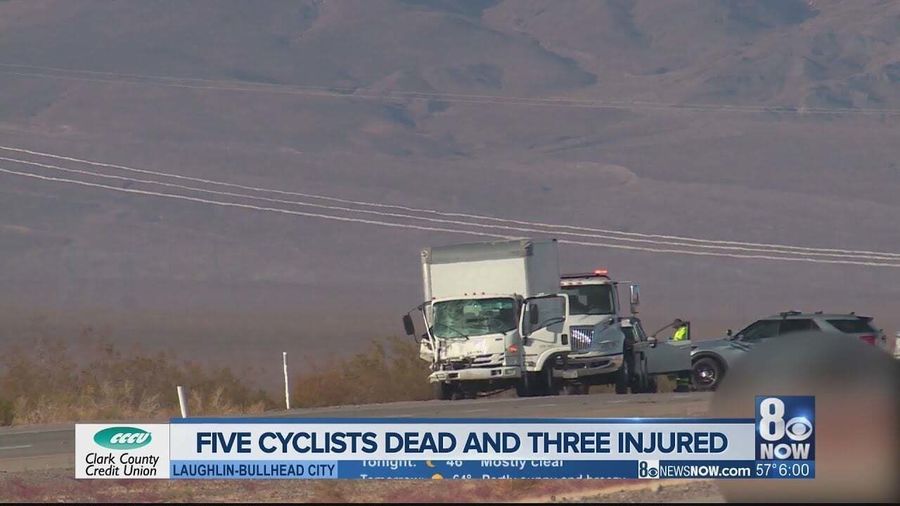 Driver who killed 5 cyclists loses license, faces severe penalties
In other FMCSA news, the agency announced December 23 that Jordan Barson, the driver of a box truck for RoadRunner Transport AZ, Inc., of Lake Havasu, Arizona, is an "imminent hazard to public safety," and has declared him forever unable to operate "any commercial motor vehicle in interstate commerce."
Furthermore, he has been charged by the State of Nevada with "five counts of Driving Under the Influence Resulting in Death, one count of Driving Under the Influence Resulting in Substantial Bodily Harm, five counts of Reckless Driving Resulting in Death, and one count of Reckless Driving Resulting in Substantial Bodily Harm," according to a FMCSA news release.
Barson and RoadRunner also may be subject to civil penalties brought by the FMCSA for violations of safety regulations, as neither have been found to maintain drivers' records-of-duty status.
The accident occurred on December 10 on Highway 95 in Nevada when Barson's truck struck seven bicyclists and the cyclists' escort vehicle from the rear. Five bicyclists were pronounced dead at the scene, and another bicyclist and the driver of the escort vehicle were transported to a hospital.
In his post-accident testing Barson registered positive for amphetamine. He also had a level at 10 times the lawful amount of methamphetamine in his system.
Sources: FreightWaves, Federal Register, FMCSA News Release
Tagged Under:
DOT
Drug and Alcohol Testing
FMCSA
Trailers
Truck Equipment
Trucking Accidents