Friday Short Haul - Walmart video, it's churn, not shortage, California's independent contractor bill, hemp drivers plea
Last Updated: Thu, September 12, 2019
Walmart video celebrates Truck Driver Appreciation Week
In celebration of National Truck Driver Appreciation Week, which runs from September 8 through September 14, Walmart is promoting a video highlighting the safety and professionalism of their fleet of truck drivers.
Thought by many truck drivers to be the holy grail of career achievement, Walmart is known for consistently being among the highest-paying trucking companies in the country.
In a survey released this summer Walmart comes in second place for average annual salary at $86,000 or $41.36 per hour; lagging only slightly behind Sysco's top ranking at $87,204 annual and $41.92 per hour rate.
That compares to the current annual national truck driver salary average of $66,711.
The video is described as an emotional portrayal of the men and women with their families who drive for Walmart's fleet, as they deliver goods across the country.
Government official says it is driver churn not driver shortage
A government expert speaking at this week's FTR Annual Conference in Indianapolis believes there is no driver shortage in the trucking industry, per se, but the perceived shortage is actually the result of churn.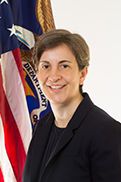 Attendees heard this from Kristen Monaco, the associate administrator of the U.S. Bureau of Labor Statistics' Office of Compensation and Working Conditions, who says her 20 years as an economist studying the transportation labor markets has led her to that conclusion.
"If I had a dollar for every time I heard 'truck driver shortage', I wouldn't be here doing this," she told attendees, as reported by HDT online.
Basically, she says that carriers are struggling to fill seats that are emptied over and over by drivers job-hopping for better pay "down the road." That leads to the impression that there is a driver shortage.
She alluded to a self-perpetuating kind of situation in the industry, as carriers respond to needing to fill seats by offering better pay and sign-on bonuses to attract drivers – who leave their current employment seeking that better pay, thus creating a "shortage" among the segment of the industry that hasn't caught up yet.
In other words, drivers are leaving companies, but they aren't leaving the industry, as they chase more dollars, and the churning goes on and on.
"The sheer number of carriers [chasing turnover] are increasing the churn," she noted, as reported by HDT, and offered that to stem the church, "moderate wage increases would be preferred, but it would still be easier and faster to increase recruitment efforts."
"In the aggregate, you have nearly enough drivers, but they're always switching companies," HDT reports she said.
California employee/contractor law is on Governor's desk for signing
Passed by the California Senate on Tuesday just under the Thursday deadline to make it through this legislative session, Assembly Bill 5 is now on Governor Gavin Newsom's desk for signing.
The Democrat governor has previously expressed his support for the legislation and is expected to sign it into law.
Widely thought by opponents to be the death-knell for independent contractor truck drivers in the State of California, the legislation was originally passed by the California State Assembly in May against strong opposition.
A California Trucking Association press release said AB 5 "will put tens of thousands of owner-operator truckers, who service agriculture, retail and other industry sectors, out of business."
In order to enforce what they believe clarifies the employee vs. contractor conundrum in the trucking industry, California legislators have basically placed into law a ruling from the California State Supreme Court, the Dynamex decision, requiring companies perform a "test" to determine if their drivers are employees or contractors.
One of the three tests is that to qualify to hire an independent contractor the hiring carrier cannot be in the business themselves of hauling freight; which industry leaders say is an impossible standard for most carriers who hire independent contractors to meet.
This would essentially shut out the state of California to all independent drivers who sign on to haul freight through trucking companies.
Instead, carriers must provide all drivers, even those who own their own trucks, employee benefits, such as workers' compensation, unemployment and disability insurance, paid sick days and family leave.
Depending on the strength of opposition to the new law if it is signed by the Governor, it could be awhile until it is enacted. Industry opponents plan to use a trinity of efforts to fight the new law, including litigation, legislation, and a push to put it on the ballot for a public vote.
Hemp truck drivers accept plea deals with the State of Idaho
Three truck drivers arrested last year for transporting hemp from one hemp-legal state to another hemp-legal state, but who made the mistake of crossing the border into the State of Idaho to get there, have accepted plea deals to get the State of Idaho off their backs and to mitigate the potential of lengthy prison sentences for the transportation of "marijuana."
According to Land Line, Palamarchuk was sentenced to:
180 days in Ada County, Idaho, Jail with 175 days suspended and being credited for five days served.
A $1,000 fine, with $500 suspended, plus court costs.
Restitution in the amount of $1,860.
One year of unsupervised probation.
D'Addario and Eisenhart were each sentenced to:
180 days in Ada County Jail, with 178 days suspended and credit given for two days served.
A $1,000 fine plus court costs.
Restitution in the amount of $4,138.79 for law enforcement investigative costs, responsibility for which is shared with the co-defendant.
Two years of unsupervised probation.
All three of the men waived their rights to appeal their judgment or sentence.
All three drivers came under scrutiny at the Idaho border for hauling loads of hemp plants in the cannabis family from Oregon, where hemp is legal, to Colorado, where hemp is legal. Hemp is becoming increasingly important as a crop because of the growing popularity of CBD oil supplements.
According to the 2018 Federal Department of Agriculture's Farm Act hemp is not considered marijuana, and it has been removed from the list of controlled substances, as it contains less than the proscribed .3 percent of THC.
But because the USDA has not had a chance to provide a set of new rules to enact the new Farm bill Idaho does not accept the Federal Act as law and continues to prosecute hemp as marijuana.
The USDA announced that it will have new rules in place in time for hemp producers to transport their crops for the 2020 growing season. In addition, to mitigate such extreme actions as that taken by Idaho the USDA issued an opinion in May that no state should block hemp shipments through their jurisdictions.
Two Idaho state legislators introduced a bill in February to legalize industrial hemp and bring Idaho's laws into compliance with the Federal farm bill. It was passed overwhelmingly in the House, but failed in the Senate.
Sources: CDL Life, HDT, HDT, Land Line
Tagged Under:
Choosing A Trucking Company
Leasing A Truck
Life On The Road
Owner Operator
The Economy And Politics
Truck Driver Salary
Truck Driving Lifestyle
Trucking Industry Concerns
Understanding The Laws