Friday Short Haul - Inspection blitz postponed, COVID-19 webinar, FHA urges states to keep rest areas open, fewer cars means faster truck deliveries
Last Updated: Thu, March 26, 2020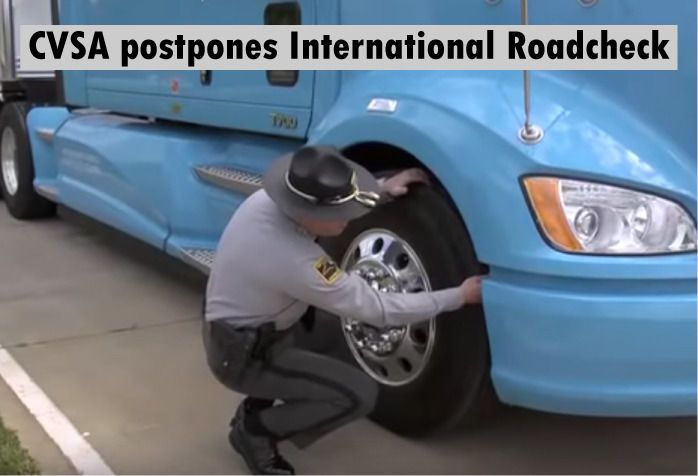 May's International Roadcheck is postponed
The International Roadcheck, scheduled for May 5-7 this year, has been postponed because of reaction to the COVID-19 virus.
The announcement came in a March 25 news release from the Commercial Vehicle Safety Alliance stating that the inspection blitz was postponed with public health and safety as its top concern. The major international inspection effort will be rescheduled at a later date.
CVSA officials did point out, however, that regular roadside safety inspections and traffic enforcement will be conducted as usual, with enforcement personnel taking appropriate health and safety measures as a precaution against the virus.
"As we urgently respond to this time-sensitive crisis, we must remain diligent and committed to ensuring that the commercial motor vehicles and drivers providing essential goods and services to our communities are following motor carrier safety regulations," said CVSA President Sgt. John Samis with the Delaware State Police. "Safety doesn't take a break. It is always our top priority."
Sgt. Samis noted that this is the first time in the past 32 years that the International Roadcheck has been postponed, and that the decision was made only with thorough and thoughtful discussion.
"But it wasn't a difficult decision to make," said Sgt. Samis. "This experience is unprecedented in our modern society and we need to do all that we can to help stop the spread of this global pandemic." Other enforcement initiatives scheduled for later in the summer have not as yet been postponed.
Operation Safe Driver Week is still scheduled for July 12-18, and Brake Safety Week remains on the schedule for August 23-29.
The May roadcheck event was to be unique for a couple of reasons. First, it was scheduled to take place one month earlier than the usual June time setting. Officials gave the reason of wishing to catch more favorable weather for the event.
And second, the main emphasis of this year's event was going to be on the driver requirements category, with an eye toward compliance with the electronic logging mandate that went into effect last year.
HDT offers COVID-19 webinar
A free webinar titled "What Fleets Need to Know Now About the COVID-19 Crisis," will take place on Monday, March 30, at 2 pm EDT.
The webinar is hosted by Heavy Duty Trucking and sponsored by Drivewyze, Hendrickson, Mack, and Verizon Connect. The main theme is to help with understanding about the fast-changing conditions brought on by reactions to the COVID-19 virus.
The panel of experts include Dave Osiecki, president of Scopelitis Transportation and Consulting; Sergio Rojas, director of wellness at Hirschbach; and Jeff Kauffman, managing director at Loop Capital Markets.
The panel will discuss how trucking and logistics are an essential service in keeping medical supplies, groceries, cleaning and sanitizing supplies, and much more, moving through the supply chain, and how the industry is facing the virus challenges in keeping drivers on the road and support personnel working; and at the same time ensuring that everyone stays healthy and compliant with regulations.
Key takeaways of the webinar will include:
The regulatory landscape of COVID-19
How fleets can help their drivers during the crisis
What to expect with freight and the economy
Sign up for this free webinar at the HDT registration website.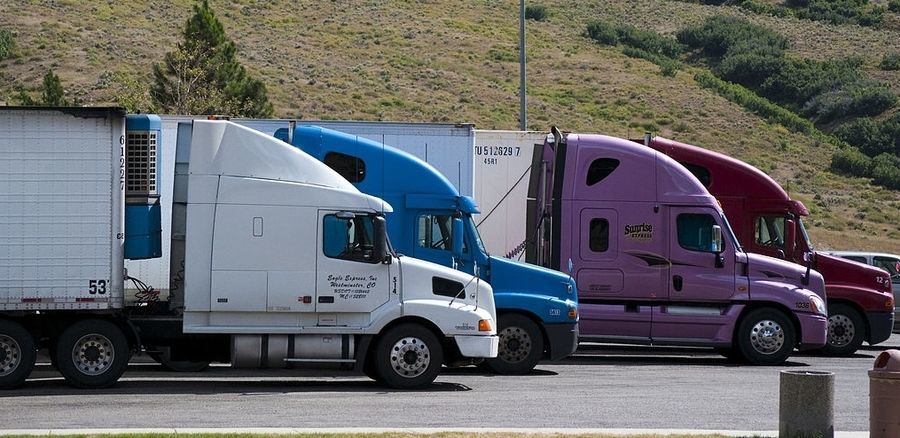 FHA urges states to keep rest areas open
Reacting to the news that some states have closed its rest areas because of COVID-19 concerns the Federal Highway Administration has written a letter to the American Association of State Highway and Transportation Officials urging them to keep rest areas open for truckers.
FHA Administrator Nicole R. Nason thanked state officials for their "leadership and the response activities the State departments of transportation are undertaking to serve and safeguard their communities during this difficult time."
But she then reminded them that closing rest areas has an impact on truck drivers who are delivering much-needed essential goods like medical supplies and food.
"Placing undue restrictions on the National Network or closing rest areas where professional drivers can rest may risk the safe and timely delivery of medical supplies, food, and other essential goods," she wrote.
As reported in Trucking Truth, Indiana State Police recently opened it weigh stations to truck parking, and Pennsylvania officials reopened a number of its rest areas to truckers after closing all 30.
Also, most of the travel center chains have committed to remaining open for parking and some services, with restrictions including closing their sit-down restaurants – offering take out instead – and asking drivers to use new cups for coffee refills instead of bringing in their own mugs.
Car-less roads are a trucker's dream
On a lighter note, reduced traffic because of COVID-19 has revealed that the real cure for crowded highways and slower freight times is fewer cars.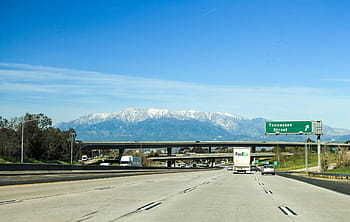 An article at StreetsBlog USA describes how freight has been moving through normally congested cities almost three times faster than normal.
In large cities with "spaghetti" freeway stacks like New York, Atlanta and Los Angeles, truck drivers are finding themselves having the highway to themselves, and are zipping along at unheard of speeds for those highways.
The blog reported on data released by Rebecca Brewster, president of the American Transportation Research Institute. "We were definitely surprised," she said. "We knew trucks were moving faster, but we just had no idea just how significant those changes would be. It really points to how much we can do as a freight community when there are fewer cars on the road."
This COVID-19-related phenomenon has caused road planners to rethink solutions that they thought worked for relieving traffic congestion – namely increasing the number of traffic lanes.
Instead, planners are seeing that CIVID-19 has inadvertently revealed that what does keep trucks moving is reducing the number of private drivers on the roads. So, according to the blog, once the COVID-19 panic is over highway designers might be taking a hard look at reducing vehicle miles traveled by private cars through tolls, promoting work-from-home programs, and even some kind of financial benefit to induce drivers to stay off the roads.
"Is it realistic that we'll continue to see this kind of operational efficiency once COVID-19 is over and people get back on the road?" Brewster is quoted in the blog. "No, probably not. But are we thrilled that trucks are moving this fast now? Yes."
Sources: CVSA, , FHA letter, StreetsBlog USA
Tagged Under:
Adverse Conditions
Health Concerns
Life On The Road
NYC
Tips for Parking
Truck Stops