Little for truckers to like in newest highway bill
Last Updated: Sun, June 6, 2021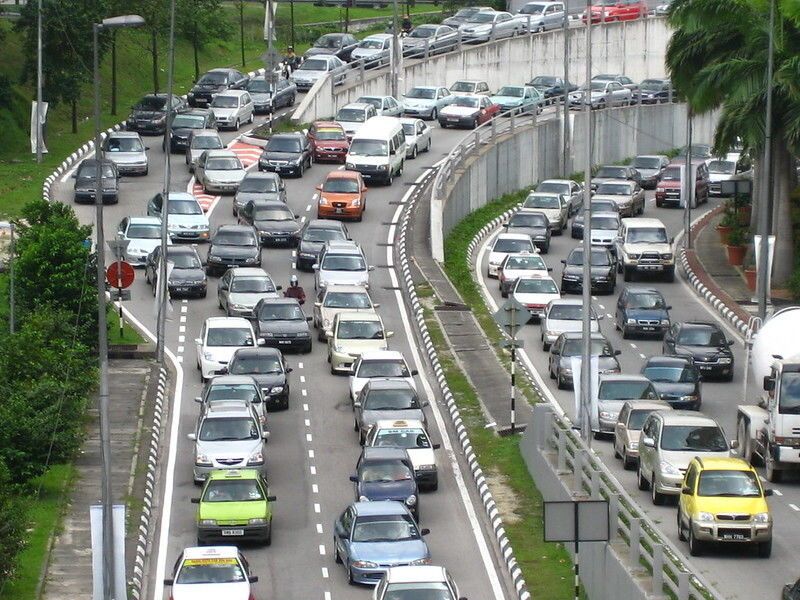 The United States House of Representatives Transportation and Infrastructure Committee has released details about its newly introduced surface transportation reauthorization bill, known as the "Invest in America Act."
And, not surprisingly, lines are being drawn within the trucking industry among the usual players on both sides of the issue.
The 1,249-page proposal, introduced by House Democrats last Friday, allocates $547 toward infrastructure and other pet projects, and is $53 billion higher than last year's attempt at a highway bill.
Roads, bridges and safety would be allocated $343 in this latest iteration, including $109 billion for transit, and $95 billion for freight and passenger rail. About $1 billion would be dedicated to improving the shortage of truck parking, which is higher than the $755 million proposed in the previous bill.
Peter DeFazio (D-Ore.), House T & I chairman, said that fixing of roads and bridges would prioritize building new ones. In a news release, DeFazio said, "This once-in-a-generation opportunity to move our transportation planning out of the 1950s and toward our clean energy future."
Climate change would claim a portion of the proposed funding through the bill, as Democrats would like to allocate up to $15 billion in electric vehicle charging infrastructure, $15 billion for reducing carbon pollution, and $6.2 billion to mitigate and improve infrastructure by making it resistant to extreme weather events.
There is a race component to the proposed bill that calls for dedicating $3 billion into a program to tear down and modify bridges and overpasses that separate black and brown communities from their cities. That allocation could grow to $20 billion in the next eight years.
Legislators are in a hurry to pass this bill because the current law, already in a one-year extension from the 2015 law, expires at the end of September.
The usual players line up to oppose or support
The Owner-Operator Independent Drivers Association had little to say in support of the new highway bill, and much to dislike about it.
In the Land Line article about the new bill, OOIDA was "pleasantly surprised by the 'remarkable' investment of $1 billion to address the truck parking crisis." The bill would allocate $1 billion over five years in grants to look into the shortage of truck parking and the related safety issues for drivers because of the lack of safe parking.
That's it, as far as OOIDA is concerned.
The Land Line article enumerated several negatives that would come with passage of the bill into law:
Increase minimum insurance requirements on motor carriers from $750,000 to $2 million.
Initiate a rulemaking for sleep apnea screenings.
Require FMCSA to review its changes to the hours-of-service rules established in 2020 and to create specific limits on the use of personal conveyance.
Require new heavy-duty commercial motor vehicles to be equipped with automatic emergency braking.
Research and consider the feasibility of installing side underride guards.
Return CSA scores to public view.
Create new authority for congestion pricing.
OOIDA, long an opponent of any attempts to mandate a higher liability insurance minimum for commercial drivers, in the Land Line article, said it will "aggressively oppose the bill until the insurance increase and several other 'anti-trucker provisions' are removed."
"Everyone knows this increase will do absolutely nothing to improve safety on our highways and will destroy small trucking businesses," OOIDA President Todd Spencer said in the article. "What good is a highway bill when it does more to support the unbridled greed of trial lawyers than truckers?"
OOIDA famously dubbed the insurance minimum increase a "poison pill" last year when the increase was first raised in last year's highway bill.
And truckers still face the specter of the nearly $5 million minimum proposed in a stand alone bill called the Insurance Act by Rep. Chuy Garcia.
"Increasing minimum insurance requirements from $750,000 to $2 million on the heels of a major economic disruption will be nothing short of disastrous for many small motor carriers and owner-operators," Spencer said in the Land Line article. "If the economic impacts of COVID-19 didn't destroy their businesses, Congress will by enacting this catastrophic policy."
Calling the bulk of the new highway bill "junk," Spencer went on to say, "For years, we have been pushing the federal government to take the lead in addressing the number one concern for truckers – the lack of truck parking," Spencer explained. "We're pleased Chairman DeFazio's proposal includes $1 billion to expand capacity. We just wish he would have left the other junk out of it."
Taking the other side, the American trucking Associations released a brief statement of support after the announcement of the details about DeFazio's bill.
"Today, American Trucking Associations President and CEO Chris Spear issued the following statement on the introduction of the INVEST in America Act by House Transportation and Infrastructure Committee Chairman Peter DeFazio (D-OR):
"The INVEST in America Act is a solid piece of legislation that authorizes a transformative increase in funding for roads and bridges, creating a strong baseline of new investment that aligns with the growing needs of our nation's aging infrastructure. ATA supports this bill and will continue working to improve and advance it into law. We thank Chairman DeFazio and staff for their leadership and outreach throughout this legislative process."
---
Dave Wickenhauser went on the road driving big rigs after retiring from 33 years in newspaper journalism. His trucking novels, Crimson Highway, the first in the Hugh Mann series, and the sequel, Road Test, are available at Amazon as paperbacks, and as Kindle ebooks.
Sources: Reuters, Roll Call, Land Line, ATA
Tagged Under:
Adverse Conditions
Owner Operator
Safe Haven
Sleep Apnea
The Economy And Politics
Trucking Industry Concerns