February Highway Angels honorees named
Last Updated: Sun, February 10, 2019
We all know that there are those who have a negative impression of truck drivers. They'll say things like, "They're bullies, they'll cut you off, they'll run you down, they're always driving half asleep;" although when pressed, they generally can't recall any particularly bad experience that they themselves have had with a truck driver.
But one wonders if these nay-sayers know about these recent incidents where a truck driver pulled a trapped motorist from a burning car, or where the truck driver positioned his truck to block traffic and then rushed to aid a motorist trapped in an upside down car, or where the driver rescued a trapped motorist from a burning crushed car and extinguished the blaze just moments before it would have exploded, and then rushed over to the other car involved in the same accident and rescued a dog.
Stories like these are countless, and they need to be told. And that's just what the Truckload Carriers Association of Alexandria, Virginia, is doing with its program called Highway Angels, where they recognize and honor the drivers who have selflessly done the things mentioned above … and much, much more.
The Highway Angels program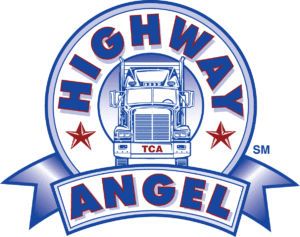 Since 1997, the TCA Highway Angels program has honored hundreds of professional drivers -- several every month -- for "the exemplary courtesy and courage they have shown others while on North America's roadways," according to the TCA Highway Angels website.
The three above were the program's February 1, 2019, recipients. We'll tell their stories in more detail below.
To earn this recognition, drivers must have been nominated by their company, by their fellow professional truck drivers, or by the people who they have aided. TCA then follows up with an investigation to verify the details of the incidents before honoring the driver as a Highway Angel.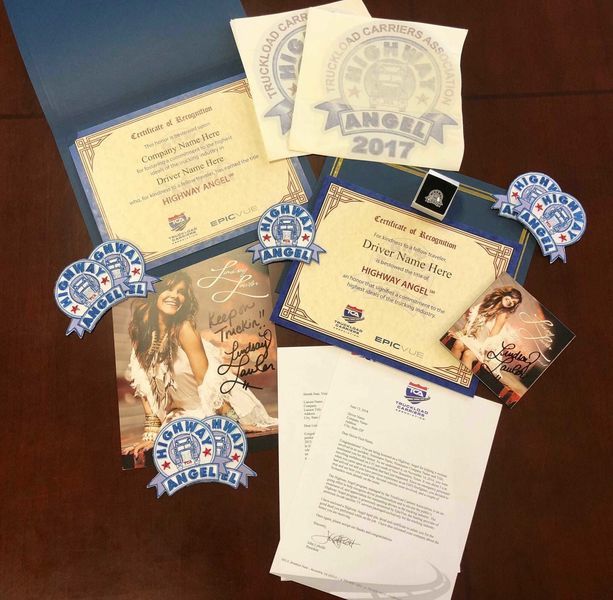 Highway Angels recipients receive a lapel pin, a patch, and a personalized certificate of appreciation. In addition, their employers receive a certificate of recognition for displaying at their terminal or office.
Anyone who has been involved in an incident and has been assisted by a truck driver, or anyone who has witnessed or who knows of such an incident can nominate that driver by completing the Highway Angel nomination form.
Nominees don't even need to be of the pulling-someone-from-a-burning-vehicle variety. TCA's Highway Angels also honors those who perform simple acts of kindness, such as fixing a flat tire or for aiding a stranded motorist.
OK. On to TCA's February 1 Highway Angels honorees:
Jared Flach, Groendyke Transport
Jared Flach of Theodore, Alabama, was just leaving a weigh station about 2am in Pensacola, Florida, last November when he spotted a car on fire in the middle of Interstate 10. Stopping his truck, Flach approached some bystanders. But they "were afraid to approach the car because there was a fire underneath the hood and they were afraid of an explosion," he said.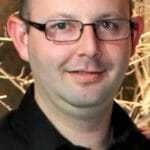 Flach, a driver for Groendyke Transport of Enid, Oklahoma, could see that the driver was conscious but in pain and trapped in the car with the steering wheel pressing into his stomach area. He quickly ran back to his truck for a fire extinguisher to try to contain the flames, which were building in the engine compartment and threatening to break through the firewall and into the driver's area.
Others then used their fire extinguishers on the car. Then, just as the fire began to lick at the trapped motorist's feet, Flach and another driver managed to extract him from the vehicle and lay him down on the grassy shoulder.
Running back to the vehicle, Flach then spotted another victim, a woman, who had either escaped the vehicle or who had been ejected. Flach and the other rescuer then moved her a safe distance away to wait for rescue vehicles to arrive.
Flach said he has had training and experience as a former firefighter and EMT, and says this isn't the first such incident he's come across. And Highway Angels said, "Thanks to his training, arriving at the scene when he did and following his instincts to rush in and help when others were frozen with fear, Jared Flach likely saved two lives that day."
Terry McKnight, Challenger Motor Freight
Being in a hurry wasn't a good plan for a motorist on a busy rush-hour I-75 in Cincinnati last October. Terry McKnight, of Aylmer, Ontario, saw the car enter the highway at about 70 mph, cut across the slow lane to the middle lane, and then try to reach the fast lane by squeezing between two other cars.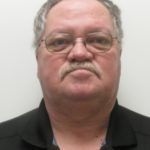 "She didn't give herself enough room to make the lane change," said McKnight, a driver for Challenger Motor Freight, Inc., of Cambridge, Ontario.
The speeding vehicle then flipped upside down and slid on its roof down the middle of the road. McKnight followed the stricken car to a stop and then used his truck to block other vehicles from potentially hitting the car.
He then helped the driver who was attempting to crawl out of her vehicle, called 911, and then stayed until the police arrived. The officer remarked that McNight was the only one who stopped to help the woman during the whole incident.
"Everybody's in a hurry," said McKnight. "I was just in the right place at the right time. I made the decision to stop and block traffic from hitting her car. I didn't want to see her get hurt. I would do it again if I had to."
Brian Snell, Pottle's Transportation
Former Marine Brian Snell of Merrimack New Hampshire saw a wrong way driver early last summer on 495 in Westward, Massachusetts, just as the vehicle spun out directly in front of his truck.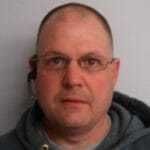 Snell immediately stopped his truck to block traffic and then went over to try to resuscitate the unconscious driver. "I was a paramedic for such a long time that it was second nature for me to start to work on her," recalls Snell.
Noticing that the vehicle's engine was on fire, Snell, a driver for Pottle's Transportation of Hermon, Maine, got his fire extinguisher to try to put out the fire. But, he then noticed that there was another vehicle involved … the woman had hit another car head on.
Rushing over to this other car, Snell immediately determine that the man had been killed in the crash, so he returned to the first vehicle and continued with first aid to the woman while waiting for rescue personnel to arrive. And then he helped them extricate the woman from her vehicle.
After the ambulance left Snell discovered a dog was injured in the other vehicle. "We got the dog to a vet and they were able to save and return the dog to the man's family, which they were very happy about," said Snell. He remained at the scene to help extract the man from his vehicle and to load the crushed cars on a tow truck.
This kind of rescue operation was not a first-time event for Snell. After leaving the Marine Corps in 1992 he became a paramedic and was, in fact, a rescue worker at Ground Zero on September 11, 2001; which cost him a lung.
"I'm like a magnet to this kind of thing. I've probably stopped at eight different accidents since I helped save this woman last Summer," he shared. "It's either a blessing or a curse that I'm around often for this kind of thing. Unfortunately the world is getting crazier out here, so I'm always alert and help when I'm needed. Never thought I needed an award or recognition for that," he said, graciously.
2017's Highway Angel of the Year - John Weston, Challenger Motor Freight
The recipient of 2017's Highway Angel of the Year Award went to a driver, John Weston of Challenger Motor Freight, who aided at two incidents within a year's time – one of those being an accident fatal to a truck driver.
The Highway Angel of the Year Award was awarded in a ceremony during TCA's 80th Annual Convention in Kissimmee, Florida, in March 2018. The annual Highway Angel award is co-hosted by EpicVue.
Weston's two incidents
During the winter of 2016 Weston saw a car that had ran into a ditch about 2am in 26-degree weather. He stopped his truck and, upon investigating, he discovered a mother and children in the car. He then let them rest in his truck to keep warm while waiting for paramedics to arrive.
He says, "It's just what we do. You change a tire so someone can get home. It's always someone's mother or grandmother or friend. It's what we do. You're there, you do your job, and then you disappear."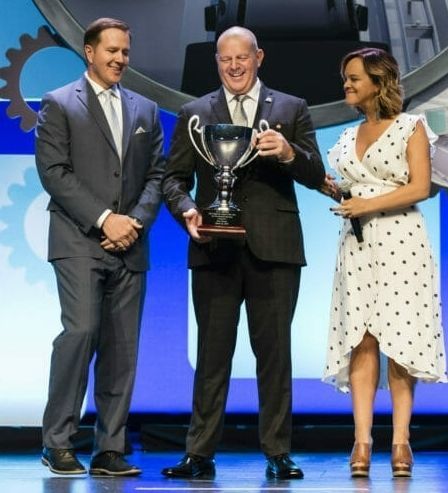 Then in the morning of October 27, 2017, Weston was driving on 401 East back to his yard when he saw where one big rig truck had rear-ended another big rig truck's trailer. When he pulled over and walked over to the accident scene he saw that the following vehicle was firmly entangled into the back of the leading vehicle's trailer.
Weston said that rescue personal had not arrived yet, and no other vehicles had stopped at the accident.
The two men in the cab of the first truck appeared to be unharmed, so he went back to the cab of the rear truck. That's when he saw the extent of the damage. The driver was still strapped into his seat and unable to move.
Weston says he asked the driver, "Would you mind if I put my hand on your head so you know that I'm with you?" He wanted to make sure the driver felt comforted and was relaxed.
The driver was not visibly bleeding, Weston said, but the victim said he couldn't feel anything. Weston then continued to talk to him, holding his head for the next half hour, and was the last person to talk to him as the driver passed away.
Lance Platt, CEO of EpicVue, said during the award presentation, "John Weston is the epitome of a beautiful stranger, a light on the darkest night, a true Highway Angel."
During the award ceremony, Platt presented Weston with a trophy, a complimentary EpicVue satellite TV package that includes a 24-inch flat screen TV, a DVR, and a one-year subscription to more than 100 channels of DIRECTV programming, including premium channels such as HBO, Cinemax, Showtime, and the NFL Sunday Ticket.
Sources: TCA, TCA Newsroom
Tagged Under:
Adverse Conditions
Driver Responsibilities
Life On The Road
Truck Driver Safety
Truck Driving Lifestyle
Truck Driving Stories
Trucking Accidents