Friday Short Haul - Convoy brokerage, CLP waiver extended, $2 million amendment passed, two sentenced for CDL fraud
Last Updated: Thu, June 25, 2020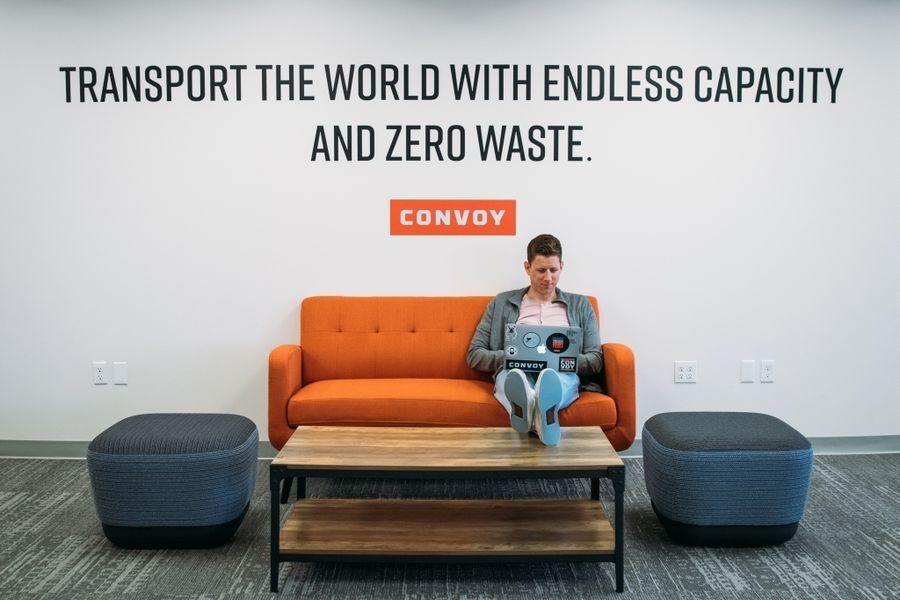 Convoy brokerage shifts into high gear with technology to capture freight business
Online truck brokerage Convoy is to commercial carriers what a carrier's dispatchers and load managers are to that company's drivers. It has the same goals to assign freight to the best carriers and weed out bad ones like trucking companies do to keep only their safest drivers on the road.
Convoy announced this week deployment of its new machine-learning predictive-crash technology that processes traffic records to identify the safest drivers. This program results in them experiencing 16 percent fewer accidents than the industry average, as well as reducing cargo claims from once every 100 loads – the industry average – to only once every 2,000 loads.
The Seattle-based brokerage does this by processing millions of records every day in order to correlate crash data with a carrier's safety events such as speeding or vehicle maintenance problems.
Only the safest carriers are allowed in Convoy's network, giving the brokerage better on-time deliveries, resulting in cost savings for shippers; which Lorin Seeks, Convoy's director of Carrier Quality and Compliance, claims is what shippers want – "access to a network of reliable, safe carriers."
In a blog post, Seeks explained that the Federal Motor Carrier Safety Administration's Carrier Safety and Accountability program does not give ratings to 95 percent of carriers nationally. "By contrast, we're solving this problem by using big data, machine learning, and automation, which are hallmarks of a digital freight network," Seeks said.
"We start by gathering extensive carrier safety and compliance data, and then apply machine learning to predict which carriers are likely to get into accidents. Our algorithm processes thousands of inputs—such as carrier crash history, vehicle maintenance, and speeding and traffic violations—across millions of records spanning the past 10 years, ultimately producing individual scores for the tens of thousands of carriers in our network."
That information is then automatically applied to every load decision the brokerage makes to either qualify or disqualify carriers to haul that load.
"Our model gets smarter over time, driving continuous improvements as more data is generated, providing shippers with increasingly high levels of safe and reliable carriers," Seeks concluded.
Convoy recently received a $400 million venture capital investment funding that followed a $62 funding in 2017; which helps the brokerage ratchet up its plans to expand its share of the digital freight matching sector.
FMCSA extends waiver requiring co-driver in front seat with student CLP holders
The FMCSA, in another extension of a COVID-19 emergency declaration, has extended until September 30 a waiver that was set to expire on June 30 allowing students with a commercial learner's permit to drive a commercial vehicle without a CDL holder sitting in the truck's passenger seat.

This waiver is an extension of the first waiver, dated June 17, from the original declaration in March following the declaration of a national emergency.
According to the waiver announcement, the CDL holder must be elsewhere in the cab. Also, the CLP holder must have passed a driving skills test and have the required valid medical certificate.
The waiver also covers CDL testing, allowing states to give skills tests to students no matter in which state the student did his or her driver training.
According to the original waiver, "FMCSA finds that the granting of this waiver is in the public interest, given CDL and CLP holders' critical role in delivering necessary property and passengers, including, but not limited to, shipments of essential supplies to respond to the COVID-19 public health emergency.
"In addition, granting this waiver is in the public interest because ensuring the availability of eligible drivers will aid in the Nation's overall economic recovery by enabling employers' efficient resumption of the transportation of people and cargo throughout the United States. This waiver will also reduce the administrative burden on CLP holders during this national emergency."
$2 million insurance minimum amendment gets Congressional approval
A proposed amendment to the INVEST in America Act to increase the insurance coverage minimum from $750,000 to $2 million, as reported recently at Trucking Truth, cleared the House Transportation and Infrastructure Committee against strong opposition by the American Trucking Associations and the Owner-Operator Independent Drivers Association.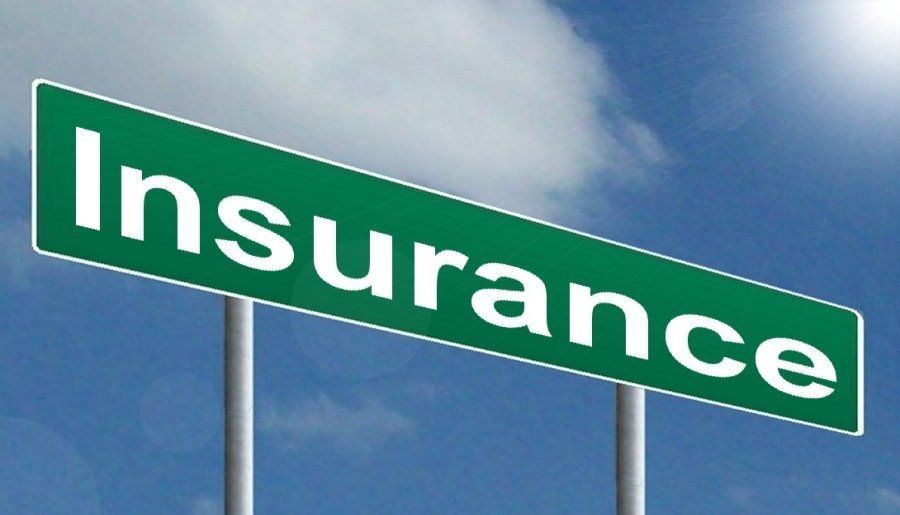 Introduced by Representative Jesus Garcia (D-Illiniois), the amendment follows a failed effort to enact a similar measure nearly six years ago that was withdrawn in 2017 by the Trump administration.
Garcia pushed for the amendment citing the current requirement, which was enacted in 1980 and has not been changed since, was not adequate to cover medical costs for victims involved in catastrophic crashes.
The Owner-Operator Independent Drivers Association minced no words in calling the amendment a "poison pill" and wrote a letter to lawmakers urging them to vote down the amendment.
"OOIDA vehemently opposes Garcia Amendment 062, which would more than double the minimum level of financial responsibility for trucking companies, including many small businesses," Collin Long, OOIDA's director of government affairs, wrote in a letter to committee members on Tuesday.
"Passage of the amendment would be a poison pill for OOIDA and our members, forcing us to vigorously oppose a bill we otherwise support," the Association's letter states. "We urge all members of the committee to reject this unnecessary and punitive proposal."
CDL examiner and training academy owner sentenced for CDL licensing fraud
Collaboration between a Georgia third-party CDL examiner and the owner of an Alabama truck driving academy in a conspiracy to falsify DOT examinations earned the two parties years of probation and stiff fines.
The examiner, Michael Jordan, who operated out of Columbus, Georgia, received a sentence of 36 months probation, a $10,250 fine, a $100 special assessment, and 100 hours' community service.
The owner of American Truck Driving Academy of Opelika, Alabama, James Welburn, received a sentence of 60 months probation, a $250,000 fine, and a $100 special assessment.
Authorities from the DOT Office of the Inspector General, the FMCSA and the Georgia Department of Driver Services joined in the investigation, resulting in Welburn's indictment on July 17, 2019. He pleaded guilty in February 2020.
Jordan was charged by information on July 10, 2019 and pleaded guilty on July 19, 2019.
According to the DOT news release, the investigation revealed that in exchange for cash payments from Welburn Jordan falsified CDL examinations for ATDA students.
The status of CDL holders licenses affected by the fraud was not discussed in the DOT news release.
Sources: Convoy release, FMCSA, Transport Topics, DOT
Tagged Under:
CDL Exam
DOT
FMCSA
Truck Driver Training
Truckers Technology
Trucking Industry Concerns
Trucking News