Truck drivers mostly exempt from coronavirus lock downs
Last Updated: Tue, March 17, 2020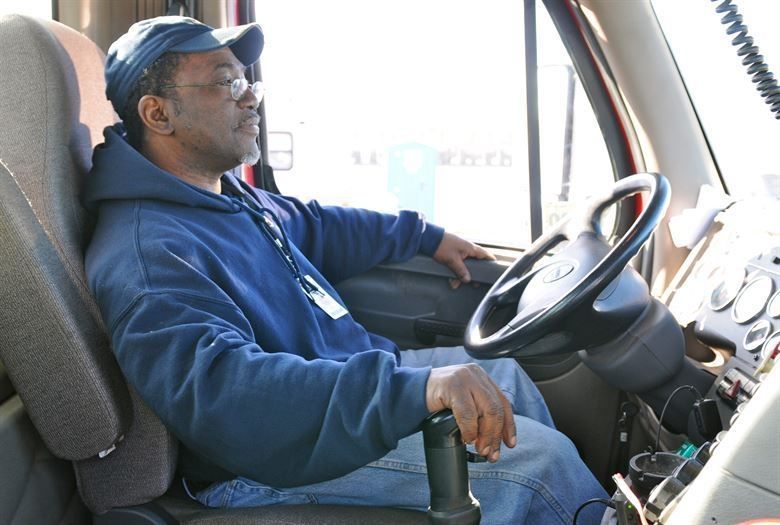 Those of us who are pretty sick and tired of the "All coronavirus all the time" current news cycle are not going to find any relief in today's Trucking Truth News. But, unlike a lot of news going around about COVID-19 we actually have a positive slant for truck drivers.
Basically, while many localities including whole countries and huge parts of the United States are contemplating complete lockdowns during the crisis truck drivers are recognized as so essential to the economy that they are universally exempted from decrees mandating that everybody stay home.
Lucky thing for truck drivers because, unlike so many jobs today that are digitally and Internet oriented truck drivers simply cannot work from home.
For example, according to Transport Topics, Amazon will be hiring as many as 100,000 new workers, presumably truck drivers as well, to handle the surge in goods being ordered from home.
Grocery store giants such as Albertson are stepping up driver hiring to meet the demand, and jobs are available without needing a commercial drivers license because they also need last-mile home-delivery services.
One trucking industry recruiter told Transport Topics that his phones are ringing off the hook from companies looking for drivers.
"I've got friends who are freight brokers, and they are saying they are as busy as they can be and as busy as they've ever been in a long time," Jeremy Reymer, CEO of Indianapolis-based Driver Reach, told Transport Topics.
"It's a major shot in the arm as far as that standpoint goes. The demand for freight is huge as every single consumer in the United States is buying stuff and ordering whatever they can."
Another trucking industry consultant said the outlook is good for the industry right now, but that could change depending on the long-term damage done to the economy by the COVID-19 panic.
"I don't see it abating, as we have more and more calls for people to stay home," Randy Mullett, CEO of Mullett Strategies, told Transport Topics. "We'll need delivery services, whether it's full-blown truck drivers or last-mile, first-mile type of things. There's going to be a lot of demand for that, at least in the short term.
"And it's not all tractor-trailer-driven. Every delivery truck, every bread truck, every beer truck. For now, it doesn't look like there's any end in sight."
Camping onto the recent news that the Federal Motor Carrier Safety Administration relaxed hours of service rules for drivers engaged in COVID-19 relief Reymer told Trucking Topics that the trucking industry is now more important than ever.
"The dynamics are such that we are, as an industry, in a position as an industry to transport and provide the necessary items to hospitals and those people in need," he said. "If you're on social media much, you hear about truckers and what they're doing. It's almost like in war, in times of war, how you treat the troops. When times are tough, and there's a disaster, then truckers are the ones that are there."
And while the northern and southern borders with America's neighbors are being tightened for COVID-19 virus containment, the rules are generally not applying to commerce – meaning, truck traffic.
Drivers going across the borders will experience extra scrutiny. And Canadian officials said that drivers that have visited virus hot spots will be denied entry. But so far, officials say they have no instances of drivers experiencing symptoms.
Travel center chains deploy COVID-19 policies
In the meantime, because truck drivers are still needed on the roads and highways of America, the major travel center chains are instituting policies in order to reduce the risk of those drivers catching the virus.
TA/Petro began suspending their buffets and soup and salad bar offerings. Basically removing access to self-serve products.
The chain will keep its restaurants until needing to close them due to government mandates. Also drive-through, to-go and delivery remain available at almost all locations.
In addition to their food service changes, TA/Petro is taking extra precautions and implementing stricter cleaning protocols.
Visit TA/Petro's website to get state-by-state continuous updates for changes to services and for restaurant closings.
Love's, like TA/Petro, is removing self-serve products and offers only pre-packaged condiments.
Drivers used to bringing in their own cups for a Love's refill are asked to use a new disposable Love's cup each time, transferring their refill to their favorite personal cup or mug from the new one.
Love's has also temporarily closed 20 game rooms in Illinois and six game rooms in Louisiana until March 30 in response to those states' mandates.
Visit Love's COVID-19 response website to learn the latest updates about Love's policies and changes regarding the virus.
Pilot Flying J is closing all self-serve food services, and game rooms are restricted to three participants at a time. Like Love's Pilot Flying J has also implemented a "fresh cup" policy on refills.
All of its stores, fuel islands, showers and restaurants are still open for business as usual.
Sources: Transport Topics, Land Line, HDT
Tagged Under:
Adverse Conditions
Health Concerns
Hours Of Service
Truck Driver Safety
Truck Stops
Trucking Industry Concerns