Amtrak Derailment: Trucks Haul 270,000 Pound Locomotive Engine During Cleanup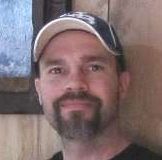 Tractor trailers were brought in to haul away a 270,000 pound locomotive engine from the roadway after an Amtrak derailment on Monday, December 18th.
An Amtrak train derailed on its inaugural run along a new route from Seattle to Portland leaving 3 people dead and more than 70 injured. The train was supposed to slow down to 30 mph before entering a curve but hit the curve at 80 mph.
The accident left train cars and the locomotive scattered across Interstate 5. Hauling away the debris was an incredible challenge.
Captain Dan Hall, who commands the Washington State Patrol in the area, said:
"Just to give you an idea of that locomotive, it weighs over 270,000 pounds. It takes two tractor-trailers to move it and the trailer itself is over 270 feet in length,"
I'm trying to get permission to use some photos of the cleanup and the tractor trailers hauling away the freight but for now you can follow this link to find some outstanding photos of the trucks hauling away the derailed train and locomotive.
Why Aren't Locomotives Autonomous?
For those who think autonomous trucks are coming anytime soon I would ask yourself, "If trains and planes aren't autonomous yet, how soon will it happen for trucks? You may know that I don't believe autonomous trucks are coming soon and that most of the news about self-driving trucks is simply hype geared toward raising money for research scientists and tech startups.
It does beg the question though, why aren't trains autonomous? If any vehicles could truly be autonomous, you would think trains would be the first candidate on the list. After the engineer of this Amtrak locomotive drove this train at 80 mph around a 30 mph curve, you can be certain they're going to take a closer look at this possibility now.
Tagged Under:
Autonomous Trucks
Trucking News