Rule requiring driver notification of traffic violations is on FMCSA chopping block
Last Updated: Sun, December 13, 2020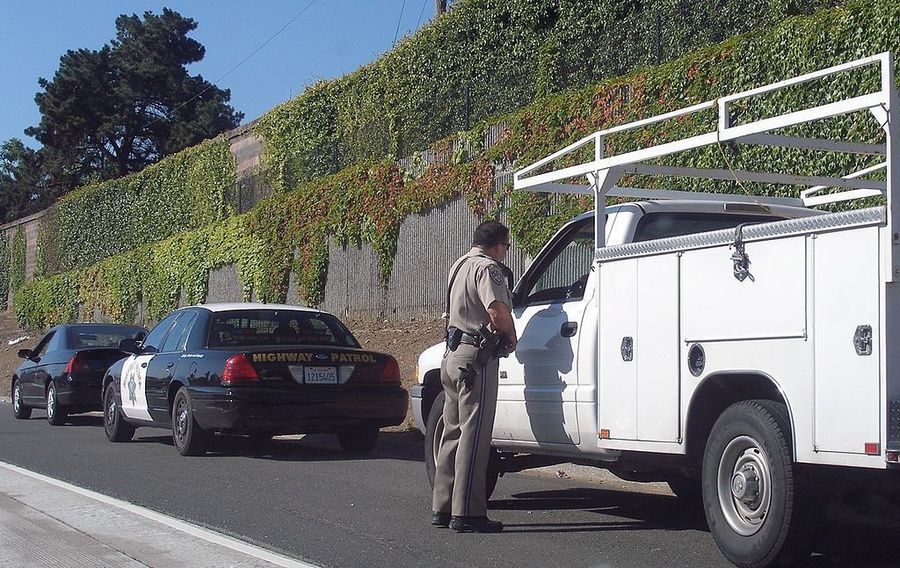 The Federal Motor Carrier Safety Administration is addressing an issue that came up for a proposed change in 1994 and 1997, and was rejected both times then, but that looks likely to finally be resolved soon, primarily due to an improvement in computer connectivity technology that makes the change feasible.
The proposal, titled simply "Record of Violations" is written up in a 49-page Federal Register proposed rule submission that was filed today.
The purpose of the proposal is to eliminate the requirement for drivers to annually notify their carriers of any traffic violations that they have been involved in other than parking incidences.
The current rule makes for a duplicated effort, according to the FMCSA, since carriers are also required to file annual reports of a driver's MVR to the agency pursuant to Section 391.25(a), "Annual inquiry and review of driving record."
"The proposed elimination of § 391.27 would result in cost savings to drivers, as they would no longer spend time completing a list of convictions for traffic violations," FMCSA stated.
"It would result in cost savings to motor carriers, as they would no longer have to file the lists in driver qualification files."
FMCSA estimated that this could result in a cost savings of $28.1 million over 10 years, or about $4 million per year.
FMCSA says that previous attempts to delete the rule and to allow carriers to satisfy the reporting requirements failed because courts and state motor vehicle licensing agencies were not able to timely report a driver's motor vehicle record of violations.
Improvements in computer connectivity technology since 1997 have prompted FMCSA to look again at the proposal.
An initial proposal to remove the driver notification requirement was made by the Federal Highway Administration in 1994. In its proposal titled "Removal of Obsolete and Redundant Regulations and Appendices" that agency stated that the annual requirement was "unnecessary and redundant" because drivers were already required to notify their carriers within 30 days of any conviction for a non-parking violation.
That proposal died, however, when the FHWA decided it would "evaluate and determine" whether to amend the requirement in future rulemaking actions.
Then in 1997 the issue came up again for review by the FHWA. This time the FHWA proposed replacing the requirement for drivers to provide a list of violations with a requirement for state drivers licensing agencies to provide that information annually to carriers.
This proposal was made with two assumptions:
"The first assumption was that SDLAs would be able to provide a comprehensive record of crashes and traffic violations for both CDL and non-CDL CMV drivers so a motor carrier could "better verify that its drivers have not lost their driving privileges and have not been otherwise disqualified to drive a CMV."
"The second assumption was that the State records would be more accurate than the practice of relying on a driver's memory or honesty."
But, that was 1997, and commenters to the proposed rule change "expressed reservations about the completeness and timeliness of SDLA information at that time," and said that significant improvements needed to be made in collection and transmission of data before carriers could rely on getting accurate, timely information, the FMCSA stated.
As a result, FHWA stated that, "Until the completeness and timeliness of State-based driver record information is substantially improved, it is important for motor carriers to obtain violation information from both the driver and State-based source to enable cross-verification of information."
The FMCSA believes that time is now. A 2011 rule required all states to begin upgrading their computer systems. And an FMCSA outreach to courts and judges has resulted in improved transmission of convictions from courts to the state licensing agencies.
"Accordingly, there have been improvements in data collection and transmission that support this rulemaking at this time," FMCSA stated.
In this latest proposal FMCSA will rescind the driver reporting requirement and require their carriers to "make an inquiry to each drivers' licensing authority where each driver they propose to hire, or have employed for the last 12 months, holds or has held a CMV operator's license or permit, to obtain the MVR for that driver."
During the hiring process carriers will be required to inquire with the state licensing agency where the applicant driver holds a CDL or permit for the preceding three years' MVR.
The proposal also expands authority to motor carriers to reach out to Canadian or Mexican driver's license agencies for information about the MVR for their employees with foreign licenses to operate a commercial motor vehicle in the United States.
The FMCSA says its proposed rule would not have an adverse affect on safety because carriers would have to make an annual inquiry into drivers' MVR traffic violations records, and that, "The distribution of the MVR also has become more reliable and efficient."
To comment on the FMCSA rule change proposal
As always, there is a provision announced for interested persons to comment on the proposed rule change.
Submit comments regarding this proposal by inputting docket number FMCSA-2018-0224 at regulations.gov, or by going to the Federal eRulemaking Portal once the proposal is published. The comment period will close on February 12, 2021.
Sources: FMCSA proposal
Tagged Under:
Background Checks
Driver Responsibilities
Drivers Past Legal Issues
Driving Record Issues
Understanding The Laws