Group pushes back on temporary increased weight limits
Last Updated: Sun, April 26, 2020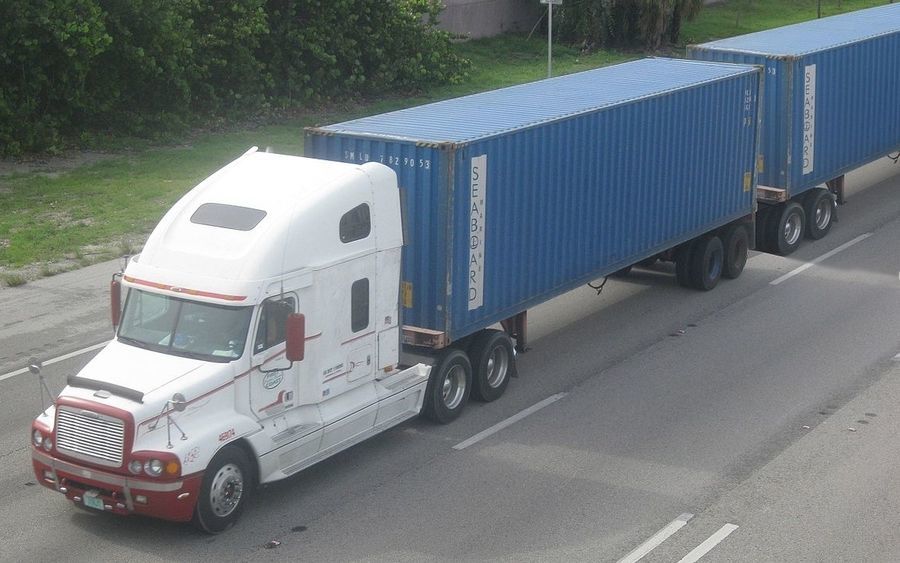 In the wake of states' efforts to keep an adequate flow of virus-related essential materials moving along America's highways by granting temporary waivers on weight limits, an organization that opposes bigger trucks has written a letter to the nation's state governors encouraging them to return to normal weight limits once the crisis is over.
In the letter to governors, dated April 16, the Coalition Against Bigger Trucks stated:
"Congress has allowed temporary increases in weight limits in response to the pandemic. Any increase in truck weight limits to help weather this crisis should remain only temporary. The weight increases must be strictly limited to the duration of the crisis and apply only to qualifying relief supplies."
"Law enforcement across the country must patrol our highways and police our cities and towns," the letter continued.
"The operation of bigger trucks would put them at even greater risk as they continue to serve and protect motorists," they noted, adding that many truck drivers also oppose the operation of larger trucks.
CABT reminds state governors that weight limits for trucks on interstate highway have been set by the U.S. Congress for public safety, to preserve the infrastructure and for "the legitimate needs of commerce." "That authority is limited to 120 days and only applies to trucks transporting relief material," the letter stated.
CABT is concerned, too, that expanding the temporary weight waiver beyond the COVID-19 period and making it permanent would endanger truck drivers.
"Truck drivers know that bigger trucks are more dangerous and more difficult to handle which is why they oppose increases in truck weight," CABT wrote.
"Truck drivers are on the road each and every day, risking their own health by doing their jobs and delivering the goods that Americans need during the COVID-19 crisis and we will depend on them after the crisis ends. Let's make sure we do not make their jobs harder once this pandemic has passed."
In its letter to governors CABT cited a 2016 U.S. Department of Transportation study titled "Comprehensive Truck Size and Weight Study Final Report," which release the following findings:
Heavier trucks, in limited state testing, had a 47 percent to 400 percent higher crash rate than 80,000-pound trucks;
Heavier trucks had a higher out-of-service rate, including an 18 percent higher brake violation rate than 80,000-pound trucks;
Heavier trucks are likely to result in more severe crashes; and,
Heavier trucks will put immense strain on the nation's aging infrastructure, especially older bridges, creating serious safety issues and causing taxpayers to foot the bill.
Each of the four signatories to the letter serves on the Board of the Coalition Against Bigger Trucks. Combined, they have more than 100 years of law enforcement experience including years of experience enforcing highway safety laws and responding to truck crashes.
CABT not opposed to temporary measures as long as they stay temporary
Just before sending the letter to the state governors CABT acknowledged in an April 15 press release that in these extraordinary times "extraordinary measures must be taken."
"This is why the Coalition Against Bigger Trucks has not opposed the efforts of some governors who have used the emergency declaration powers given them by Congress to temporarily raise truck weights to move relief supplies," CABT stated in press release.
"We also know these measures come with risks to the public, law enforcement, first responders and the truck drivers themselves, but drastic times call for drastic measures."
Continuing in the April 15 release CABT raised an alarm about "special interest organizations representing major retailers and shipping giants [that] are lobbying Congress and the states to pursue dangerous increases in the size and weight of trucks."
CABT cited, for example, a March 19 email to lawmakers from Americans for Modern Transportation lobbying for overturning existing length limits, asking for a five-foot increase in the national standard for twin trailers.
CABT also noted that the National Grain and Feed Association, in a March 30 letter to governors, asked states to consider raising truck weight limits to 88,000 pounds.
Economic consequences should also be considered, the CABT wrote. "Massive new trucks" taking to the roads would hurt the rail industry by diverting freight from rails to roads. CABT cited a 2010 study that showed that rail carriers would lose up to 20 percent of their freight to larger trucks.
In addition, CABT warns that trucking firms who do not migrate to the proposed larger sizes and weights, if allowed by law, would be in danger of being undercut by the trucking companies who do employ the larger trucks.
In their April 15 notice CABT concluded, "These emergency increases are important at this unique time in America's history, but they must not be allowed to continue once the crisis has passed. Our nation needs to return to normal as soon as is feasible and safe – and that includes allowing only safe trucking on our roads."
OOIDA weighs in on weight issue
In his testimony on February 4, 2020, before the U.S. Senate Commerce Committee, Owner-Operator Independent Drivers Association Executive Vice President Lewie Pugh weighed in on the notion of increasing weight limits.
He testified that increasing the gross vehicle weight limit above 80,000 pounds would not only be unsafe, but it would accelerate the deterioration of the highway infrastructure and would force smaller trucking companies to upgrade to the increased sizes, "with virtually no return on their investment."
"We oppose any wholesale changes to size and weight limits, as well as any pilot programs or industry-, region-, or corridor-specific exemptions," Pugh told the committee."
As listed on the CABT website, others opposed to larger trucks include:
National Troopers Coalition
National Sheriffs' Association
International Association of Chiefs of Police
National Association of Police Organizations
National Association of Emergency Medical Technicians
AAA
National Association of Counties
National League of Cities
ational Association of Towns and Townships
National Association of County Engineers
American Public Works Association
International City/County Management Association
U.S. Conference of Mayors
General Federation of Women's Clubs
Owner-Operator Independent Drivers Association
International Brotherhood of Teamsters
SMART Transportation Division
Brain Injury Association of America
American Short Line and Regional Railroad Association
Railway Supply Institute
Association of American Railroads
National Railroad Construction and Maintenance Association
Sources: CABT Statement, CABT Statement, OOIDA
Tagged Under:
Trailers
Trucking Industry Concerns
Trucking News
Understanding The Laws
Weight and Scales