Ex-football player helping truckers get into shape
Last Updated: Sun, December 27, 2020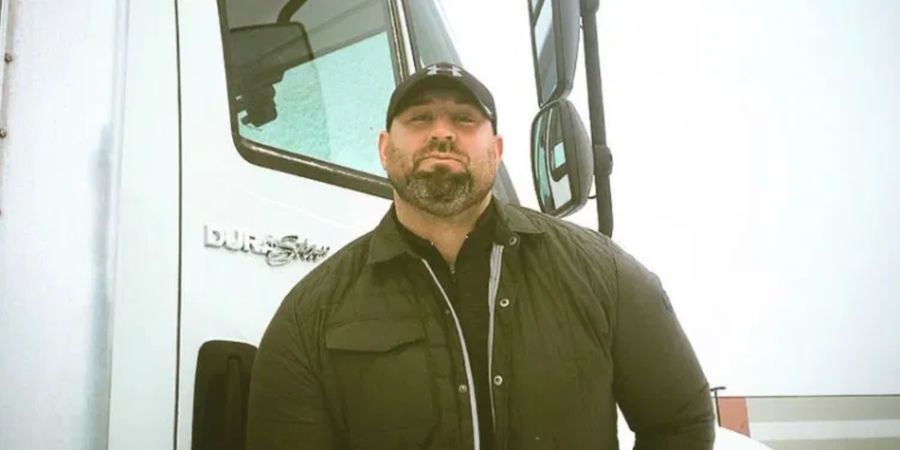 The statistics are alarming. And they don't paint a healthy picture for the trucking industry … speaking of the health of truck drivers, that is.
According to a Corporate Wellness Magazine online article, truck drivers as a group are in trouble, health-wise.
Of the more than 7 million truck drivers who are on the road, more than 50 percent can be categorized as obese, compared to the national rate of the population as a whole of 26.7 percent. This, among other factors, lowers the average life expectancy of truck drivers to 61 years.
The article points out that the National Institute of Health shows a prevalence of diabetes in truck drivers is 50 percent higher, with an 87 percent higher rate of hypertension or pre-hypertension, compared to the national average of 58.3 percent.
It gets worse. While only 21 percent of the population as a whole smokes, more than half of truck drivers smoke cigarettes. The numbers show that 49 percent of the population exercise regularly, but only 8 percent of truck drivers do.
These numbers have a direct impact on a truck driver's well-being; which translates into problems for the carriers that employ them.
But it can seem like a losing battle for carriers trying to encourage drivers to maintain healthier lifestyles and eating habits.
According to Corporate Wellness Magazine, the drivers' long work days, often in a high-stress environment requiring them to meet tight schedules, combined with long periods of being sedentary and the often lack of quality food and proper nutrition makes for quite a challenge.
"Over 80 percent of drivers report unhealthy eating habits, which consist of fast food, high sodium content, and no fruits or vegetables. Uncomfortable living conditions and working schedules are a recipe for unhealthy, irregular sleeping patterns. These behaviors and their implications for chronic disease have become a growing concern for the government as it relates to safety," the online magazine noted.
Then there is a high prevalence of sleep apnea, high blood pressure, and diabetes among drivers – many failing to test below the 140/90 maximum during the mandatory medical certification examinations.
With a lack of qualified drivers always being in the forefront of a trucking company's concerns, losing drivers because of failed medical certifications has prompted many carriers to become proactive about driver health.
Meet Lance Latkiewicz of On the Regular
There are a handful of wellness trainers, coaches and programs that carriers can and do contract with to work with their drivers to help put them on a healthier track.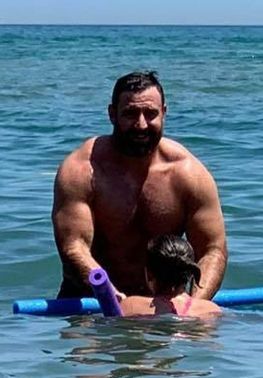 One such new entry into the health training arena is a former football player and coach now based in Michigan named Lance Latkiewicz. He offers coaching and consulting to trucking companies through his On the Regular business, and was featured recently in an online article at Crain's Detroit.
Latkiewicz began as a Division I football player, and along the way became a strength and conditioning coach for college football programs. He now devotes himself to the specialty of working with trucking companies to improve the health of their drivers.
"This particular group of people have health statistics that are staggering," Latkiewicz told Crain's Detroit. "They're often diabetic. They work long hours. They're sitting all day. Their only food options are usually things from rest stops and gas stations."
Right now, On the Regular has contracts with three trucking companies in Michigan, CMAC Transportation, Superior Global Logistics, and Chapp and Bushy Oil Co.
Latkiewicz says he's worked with about 350 drivers and other trucking employees with those companies. He and his team of three trainers run a 12-week program for drivers. The first six weeks encompass a "reverse" weight-loss regimen, and the following six weeks focus on diet and weight maintenance.
Reverse weight loss, according to Latkiewicz, starts with a set, low-calorie diet, with calories being added back into the diet as time goes on.
CMAC, Latkiewicz's first client, started On the Regular's wellness challenge program with about 40 staffers, and CMAC proprietor and President Scott Christie reports that they have together lost a total of 1,000 pounds.
In addition to the 12-week weight loss and diet program, clients take part in a series of challenges that include walking competitions and a weekly nutrition challenge.
"We don't have a lot of people Downriver offering this type of training," Christie told Crain's Detroit. "Like with anything, business owners are looking to have added benefits for our employees that make them want to come work at our place and not somewhere else."
"There's a stigma with truckers that they're not that healthy. Some of that is right and some is wrong. Usually the drivers have high blood pressure or sleep apnea. We're trying to change the culture a little bit. We want to get our people healthy."
Latkiewicz keeps in touch with drivers via texts and email, delivering messages to them with suggestions for meals and workouts while they are on the road. He is also available for one-on-one consulting and training.
The trucking firms buy packages that range from $500 to $2,500 per month, with training and consulting coming out to about $10 per employee per month.
"The cool part about the whole thing is, yes, we're getting great feedback internally, but I'll be out in the community and people are talking about what we're doing with Lance," Christie told Crain's Detroit. "We've got a lot of people involved. I'm proud of them. We've all been through the pandemic, and some people have lost weight and kept it off."
Latkiewicz says that a majority of Americans at one time or another can claim to have lost up to 30 pounds, but the problem is keeping that weight off.
"We don't have a weight-loss problem. We have no idea how to keep weight off long-term," he told Crain's Detroit. "The program takes folks through a full cycle of sound and proper behaviors of weight loss, then proper weight maintenance leading to a sustainable new weight loss and more freedom with nutrition."
Sources: Crain's Detroit, Corporate Wellness Magazine, PrePass
Tagged Under:
Blood Pressure
Diabetes
DOT Physical
Exercise and Fitness
Food & Eating On The Road
Health Concerns
Hypertension
Life On The Road
Medical Certification
Sleep Apnea
Truck Driving Lifestyle