Friday Short Haul - Volvo electrics, EPA emission penalties, PA move over law
Last Updated: Thu, October 22, 2020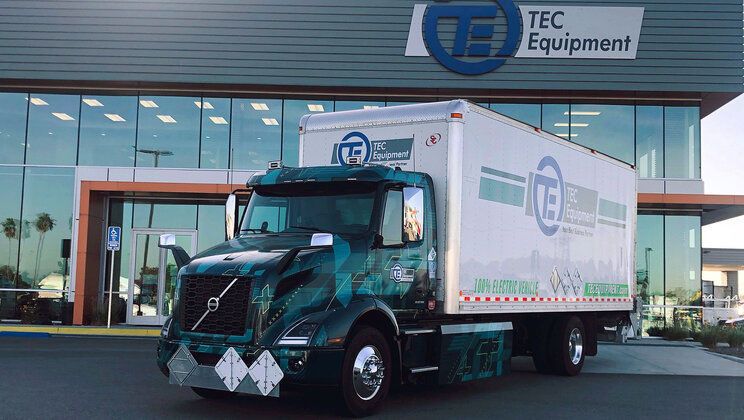 Volvo gets nearly $22 million to deploy electric trucks to California fleets
A handful of Southern California carriers will receive 70 to 100 Volvo VNR Electric trucks in 2021 through a nearly $22 million grant from the U.S. Environmental Protection Agency and the South Coast Air Quality Management District.
The EPA is awarding Volvo the largest portion of the grant, at $20 million, and the SCAQMD is kicking in an additional $1.7 million.
This action is part of Volvo's LIGHTS project; which stands for Low Impact Green Heavy Transport Solutions. This program is a collaboration with SCAQMD and 13 other organizations to bring battery-electric trucks at scale to the market.
"This grant provides Volvo Trucks with an excellent opportunity to further expedite the success of the ecosystem designed through the Volvo LIGHTS project to support the wide-scale deployment of battery-electric heavy-duty trucks," Peter Voorhoeve, president of Volvo Trucks North America, told HDT online.
Southern California is targeted for the program because it is one of the areas with the highest ozone and particulate matter pollution.
Estimates are that the first 70 electric trucks deployed via the grant should reduce over their lifetime nitrous oxide emissions by 152.63 tons, particulate matter 2.5 by 1.317 tons, and carbon dioxide by 53,160 tons.
Both the SCAQMD and Volvo Trucks will evaluate actual emission reduction data, and Volvo will be gathering data it can use for cost-of-ownership calculations, including vehicle maintenance and fuel cost savings.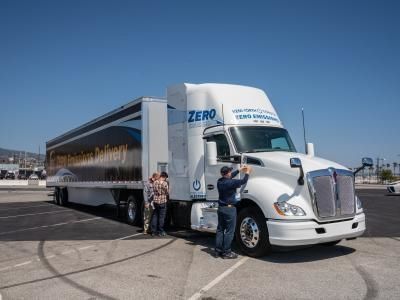 EPA fines three carriers for California emission violations
Roadrunner Transportation Systems, Boise Cascade Company and Ruan Transportation Management System have to pony up more than $417,000 in EPA fines for violating the California Air Resources Board's Truck and Bus Regulations.
Civil penalties amounting to $117,000 were levied against Roadrunner for failing to have diesel particular filters on their trucks, for operating unregistered and non compliant trucks, for hiring carriers to haul freight in California without checking that the carriers' trucks were in compliance, and for dispatching trucks without the required record keeping.
Boise Cascade is hit with a penalty of $175,000 for failing to verify that carriers it hired were in compliance with the CARB regulations.
Ruan, in being cited with a $125,000 penalty is the first company to be charged by the EPA for failing to meet particular matter emissions under California requirements for transporting refrigeration equipment.
Ruan's trucks did not have the required diesel particulate filters, and the company failed to verify its hired carriers were in compliance with CARB requirement.
"As trucks are one of the largest sources of air pollution in California, EPA will continue to ensure these heavy-duty vehicles have the needed pollution-control equipment and operate in compliance with the rules," EPA Pacific Southwest Regional Administrator John Busterud said in a statement reported at Land Line. "These companies have agreed to bring their trucks into compliance and operate more cleanly in all communities they serve."
Independently of this EPA action CARB has settled with eight other freight haulers, with fines totaling more than $130,000.
CARB currently requires that heavy-duty diesel trucks that choose to operate in California must reduce toxic emissions from their exhaust. And by 2023 virtually all trucks and buses will need to be equipped with 2010 or newer engines in order to meet particulate matter and oxide emission regulations.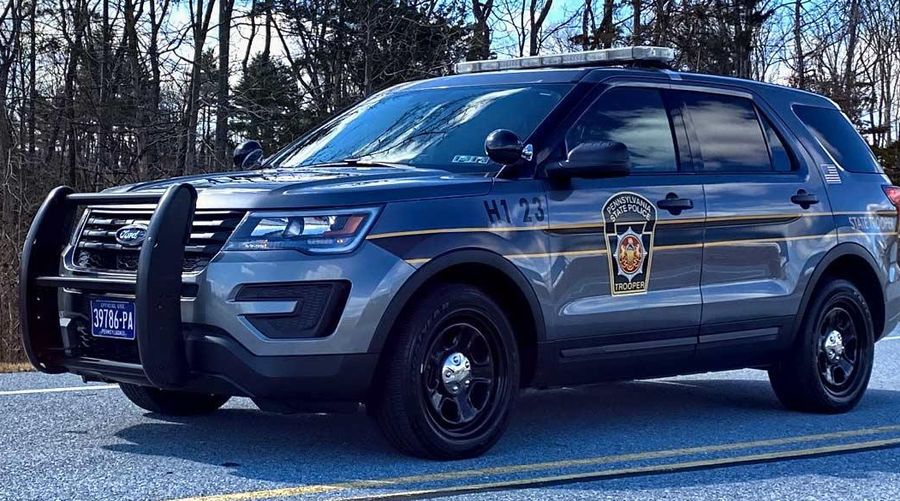 Pennsylvania upgrades its Steer Clear law to a Move Over law
In a move that's sure to be copied by other states, the Pennsylvania State General Assembly has just unanimously passed a bill that upgrades its Steer Clear law to a stronger Move Over law.
The law specifies stiffer penalties for vehicles that do not switch lanes coming up to where emergency vehicles are operating, such as tow truck drivers, law enforcement officers, and first responders, among others.
Bill sponsors cited the two who were killed this year in the state, and 39 across the United States who were killed while working roadside incidents. Pennsylvania experiences more than 350 traffic accidents every day.
"We took action after our first responders, and the grim statistics, showed that we have a problem in Pennsylvania in putting these committed men and women at unnecessary risk, in jobs that are already risky," said Sen. Doug Mastriano, one of the bill's sponsors, told ABC27.
The bill calls for a point system for move-over violations that double the fines for a first offense, and clarifies that an approaching motorist is required to move over, change lanes if possible, from emergency areas.
If unable to move over because of traffic, motorists are required to slow down to at least 20 mph less than the speed limit.
According to ABC27, from 2018 to 2019 state police issued Steer Clear and Move Over citations to more than 7,000 motorists, and issued 3,000 warnings.
The U.S. Department of Transportation website says that more than 150 law enforcement officers have been killed since 1997 after being struck by vehicles along America's highways.
Sources: TruckingInfo, Land Line, ABC27
Tagged Under:
Electric Semi
Trucking Industry Concerns
Trucking News