Freight volume and rates downturn turns into a 'bloodbath'
Last Updated: Mon, November 25, 2019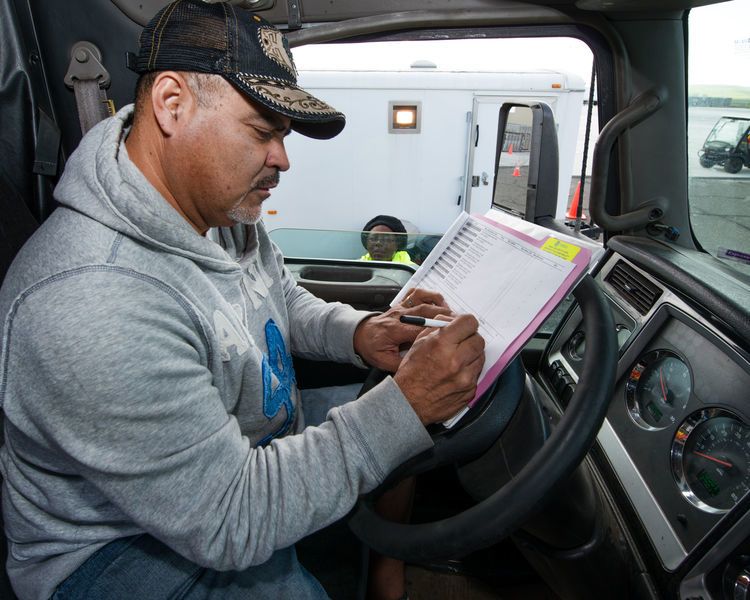 There's a new buzzword appearing in trucking industry news these days.
See if you can spot it.
The leading industry group for truck drivers has declared we're hurtling toward a trucking 'bloodbath' – Business Insider, Aug. 29, 2019
Thousands of truck drivers have lost their jobs in 2019 as the transportation 'bloodbath' unfolds – Business Insider, Oct. 9, 2019
Around 4,500 truck drivers lost their jobs in August as the trucking 'bloodbath' rages on – Daily Stock Dish, Nov. 24, 2019
The Trucking Industry "Bloodbath" Explained – Velocity Group USA
Why Industry Experts Predict a Trucking Bloodbath in 2019 – Suppose U Drive
Truckers are facing a 'bloodbath' in their industry – Raw Story, Aug. 21, 2019
These headline writers have made it easy in most cases to spot the new buzzword … obviously, apparently, the trucking industry is experiencing a "bloodbath."
If not a 'bloodbath', it's at least a recession
Business Insider's October article downgraded bloodbath to recession in its update to its August "bloodbath" article when it announced, "Another 4,200 truck drivers lost their jobs in September as a recession slams America's $800 billion trucking industry."
Following these headlines to the accompanying articles we see that there is no question that freight is down from the heydays during 2018 when commercial carriers were scrambling to find extra capacity, and experiencing a driver shortage with their need to put men and women behind the wheel to haul that expanded freight volume.
Freight revenue has definitely topped out from those days, especially for owner-operators and small carriers dependent on spot rates, and carriers are now experiencing the blowback from the 2018 surge. It is reported, for example, that USA Truck reported $2.5 million in earnings in the second quarter of 2018, which dropped dramatically to just $1,000 the same time this year.
According to Daily Stock Dish, in the first half of the year, around 640 trucking companies went bankrupt, compared to the number at the same time last year of about 175.
Numbers like 4,500 truckers losing their jobs in August, and 4,200 losing their jobs in September are seen in the news as carriers adjust for the downturn in freight volumes.
Many smaller to medium-size carriers go out of business.
Some notable recent bankruptcies include:
New England Motor Freight shut down in February. Once ranking 19th in the less-than-truckload industry, NEMF let more than 1,400 drivers go.
Falcon Transport announced in April that it would be shutting down, leaving more than 550 truck drivers without jobs.
Stevens Tanker Division, part of Stevens Transport, announced it would be shutting down its tanker division as of October, affecting some 576 tanker division drivers.
LME, another less-that-truckload carrier closed its doors in July. It employed more than 400 truck drivers.
And the list goes on.
Fluctuation in freight volumes, capacity and rates in the trucking industry is nothing new. Industry experts say carriers must make adjustments to hunker down during the periods of less freight and lower rates just as they made changes to build up during the surge last year.
And, perhaps when the thousands of drivers who have lost their jobs this year start contacting trucking companies that have been complaining about a "driver shortage" we'll begin to see a new buzzword appearing in truck industry headlines announcing the driver shortage is over.
One relatively small trucking company takes advantage of a profitable niche
John Wilbur, CEO of Roadmaster Group, a Glendale, Arizona, based specialty trucking company has discovered the "bloodbath" proof formula for having freight to haul, and for keeping drivers behind the wheel.
He, and his specialty trucking firm, was written up recently in American Trucker because of the unique cargo that keeps his trucks and drivers busy.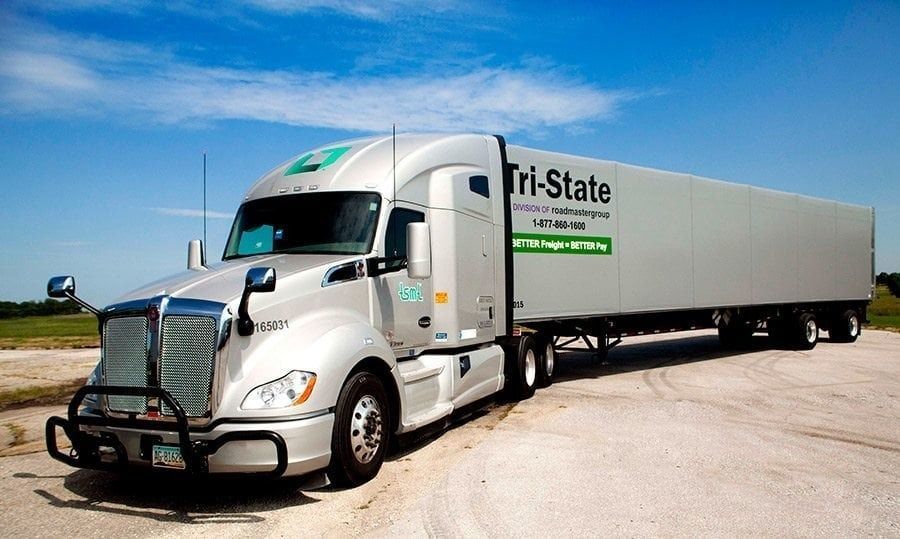 Roadmaster Group's specialty is delivering hazardous waste, time-sensitive and high-security cargo under the Tri-State banner. Their biggest customer is the United States military which has a large appetite for the kinds of freight that Roadmaster specializes in, meaning explosives in the form of bullets, artillery shells and grenades.
According to American Trucker, Wilbur says the special requirements to haul that kind of cargo gives them an edge over other fleets.
"It's the reason we play in the pond that we play in," Wilbur told American Trucker. "In this industry you either need to be very specialized, which we are, or very big. Everything we do is either hazardous, sensitive, highly valuable or difficult to do. So we're constructing our own barriers.
"We don't have the same competitive dynamics that you would find in general freight. For us we usually compete more on service than we do on price. What we deliver is service and capacity. Not a lot of people know how to do hazardous waste or commercial explosives. Everything we do is difficult to do. The tradeoff is if we can gain expertise like we have then we just don't face the same competitive dynamics that a general freight carrier would. So we're not tied to the economic cycle."
Tri-States' drivers, who operate as teams, must have hazardous materials training and experience as well as a government security clearance.
Wilbur told American Trucker that their cargo details are classified, but that their supply chain includes large military bases like Camp Pendleton in California, Camp Lejeune in North Carolina, and forts Bliss and Hood in Texas. They also transport munitions to ports for overseas deployment.
"Anybody that lives near a military base that has a training component, you're gonna hear and see a lot of that stuff being blown up every day, and that's what we're doing," Wilbur told American Trucker.
Sources: Daily Stock Dish, The Trucker, Business Insider, Business Insider
Tagged Under:
LTL Driving
Stevens Transport
Tanker
Team Driving
The Economy And Politics
Trucking Industry Concerns
USA Truck