New York City combats rash of cyclist/truck clashes
Last Updated: Sun, August 4, 2019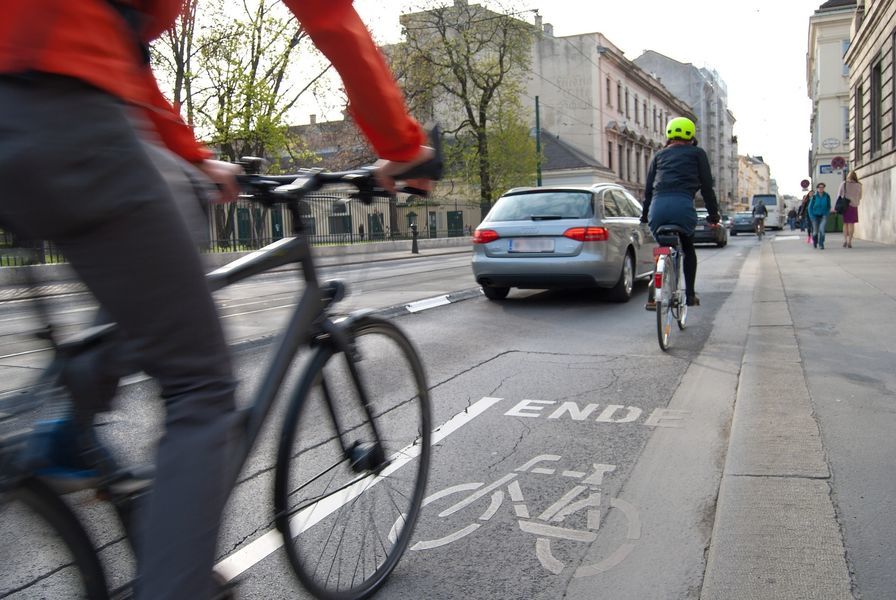 City of New York spokespeople, fed up with an increase in cyclist fatalities involving large trucks, are calling for the New York Police Department to target oversize trucks, and especially trucks driving outside of designated routes.
As reported in an August 2 Gothamist online article, a 30-year-old female New York City cyclist swerved to miss an open car door and was killed when she was struck by a 2019 Freightliner tractor trailer.
This recent fatality marks the 18th cyclist killed in the city just in 2019 so far. Ten of the fatalities were the result of being hit by large trucks. And although large trucks comprise only 3.6 percent of all vehicles on New York City streets, 30 percent of cyclist fatalities since 2014 involved trucks.
According to 123LoadBoard, almost a million Americans bike regularly, with statistics showing that cyclist fatalities involving large trucks nationwide in 2015 jumped by 12.2 percent from 2014 to 2015 with 818 reported deaths.
The League of American Bicyclists provides a state-by-state guide to bicycle laws. Truckers are encouraged to check out states they may be traveling in or through, as bicycle right-of-ways, particularly in regard to trucks turning right where there are bike lanes, vary.
Joe Cutrufo, Communications Director of Transportation Alternatives, told Gothamist that, "Trucks cause a disproportionate amount of carnage on our streets. Trucking companies have not been partners. They have been some of the worst offenders of Vision Zero."
Vision Zero is a program launched by New York City Mayor Bill de Blasio in 2014 to combat cyclist and pedestrian traffic deaths and serious injuries in the city. The program is copied from a Swedish one on the theory that pedestrian deaths are more a result of poor street design, rather than just being "accidents."
Since its inception in New York City, traffic crashes with injuries have increased, but fatalities have decreased.
In New York City, as in most medium to large cities in the United States that have historically had industrial/commercial activity, streets and entrances to shippers' facilities decades ago just simply were not built with sleeper cabs and 53-foot trailers in mind.
"The biggest issue that you have is the counter movement of that truck," Daniel Flanzig, a personal injury lawyer who represents pedestrians and cyclists struck by large vehicles, told Gothamist. "That truck is going to move left before it moves right in order to negotiate that intersection, and that's going to mean no warning for that cyclist on the left side of the truck … that that truck is actually going to turn right."
123LoadBoard offers the following tips for truck drivers who may be driving in an area frequented by cyclists:
Signal turn well in advance. It's difficult for bicyclists to see a truck's blinkers, so drivers should allow cyclists plenty of time before the turn.
Truck drivers should be mindful of cyclists, even if the turn is in the distance, or there is no planned turn. Drivers who are aware of their surroundings should be in the habit of looking for bicyclists at intersections and before right-hand turns.
A trucker who passes a cyclist should assume the biker is still on the right side, and should allow the cyclists extra time to get around the truck before taking a turn. If the trucker can't see the cyclists – it's safe to assume they're in the blind spot.
Cyclists will not accurately interpret the truck driver's move when they swing out wide to make a right-hand turn. Truck drivers should be the mind for themselves and the biker.
Researchers attribute this rash of cyclist conflicts with large trucks to a changing e-commerce and commercial delivery dynamic. They say that New Yorkers are increasingly demanding doorstep deliveries; which means that more delivery vehicles need to enter the city and ply neighborhoods not suited for large trucks.
Jose Holguín-Vera, director of the Center for Infrastructure, Transportation, and the Environment at Rensselaer Polytechnic Institute, told Gothamist, "The number of e-commerce deliveries is more than commercial deliveries, and that has increased rapidly over the last few years. I would bet that this increase in deaths is related to increase in freight activity."
In 2017 delivery vehicles made their way into the city with some 365 million tons of cargo, and that number is growing every year.
The problem in the city is exacerbated by the fact that many of the delivery trucks on New York City streets are driven by drivers not required to hold a commercial drivers license, as their trucks are below the 26,000-pound limit and do not have air brakes.
One professional truck driver noted that CDL holders are much better prepared to drive large delivery vehicles than non-CDL drivers. "I would rather be driving next to a tractor trailer than a U-haul truck," Michael Devereaux told Gothamist. "That U-haul driver, that's probably the largest vehicle they have ever driven."
Mayor de Blasio has tasked NYPD with targeting enforcement on large trucks and cracking down on trucks driving off of truck routes. Almost half of the fatal cycling crashes involving trucks took place when trucks strayed from the designated route.
The city has a new Truck Safety Task Force that hopes to collaborate with businesses to encourage them to take deliveries during off hours and at night. There are currently 119 businesses enrolled in the program.
Comments go both ways
Of interest are some of the comments at the end of the Gothamist article proving that the trucking industry still has a long way to go to upgrade its image with the motoring public:
Let's also not ignore the fact that truck driving is a job which tends to attract the, how should I put it, "coarse minded" people. Aggressive, irresponsible, no concern for human life, violently dismissive of anyone's objections to the way they drive, willing to risk children's lives to squeeze through a red, that sort of thing. I encounter them all the time, and I have never once met one who was polite or apologetic about their awful driving. In short, they're the very LAST people you would want driving such dangerous vehicles, let alone on city streets where the level of responsibility and caution required increases tenfold.
It sounds like anybody can get in box truck and rip around the city. If you combine that with a capitalist incentive to limit payroll by maximizing the work done by that driver in the time they are behind the wheel, you compromise on safety. Fedex and UPS drivers just gun it and wail on the horn, they don't care who they hit. Waste haulers seem determined to hit pedestrians for sport. They've been shown repeatedly that you can kill with impunity. What can we do to tie income and profits (as well as personal freedom) to the current externality of human life?
But some do come to the defense of truck drivers:
I used to drive a truck years ago in NYC and I have also been cycling here for over decade. After having experience doing both, I don't immediately rush to blame the truck driver when hearing of these accidents. I consider myself an extremely cautious driver, but still had a few close calls with cyclists who seemed to be completely oblivious to riding a bike safely in the city. To just blame truck drivers is simplistic thinking.
Sources: Gothamist, The League of American Bicyclists
Tagged Under:
Distracted Driving
Local CDL Drivers
NYC
Trucking Accidents