Roadcheck could result in temporarily higher freight rates
Last Updated: Sun, February 23, 2020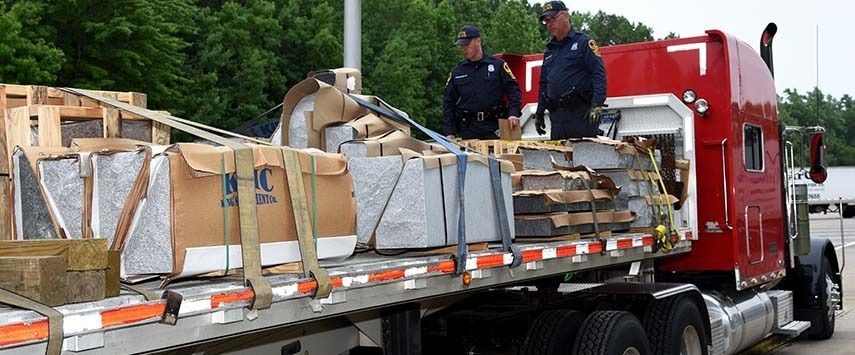 CVSA photo of a 2017 Roadcheck inspection
A watermelon association convention might not be the first thing that comes to a trucker's mind in looking for insight into his profession, but a speaker at the February 21 National Watermelon Association convention offered an interesting take on several aspects of the industry.
Kenny Lund, executive vice president of the Allen Lund Company, transportation brokers headquartered in La Canada, California, spoke out with a unique take on the coming Roadcheck blitz, but also touched on autonomous trucks, and California's new independent contractor law.
Like many industry experts Lund says that the first part of 2020 will continue to experience rates that are flat to slightly higher into the latter part of the year. However, he warns growers to try to schedule their shipments to avoid shipping during a short period in May that might see as much as a 40 percent jump in rates.
Why?
Lund attributes the expected rate surge to the Commercial Vehicle Safety Alliance's international Roadcheck, which is scheduled to take place over three days, during May 5-7.
He says the rate increase will come about because many drivers will avoid being on the road in order to not risk an inspection during the Roadcheck period.
The CVSA website says it is the largest targeted enforcement program of carriers and truckers in the world, and that on average 17 trucks and buses are expected to be inspected every minute in Canada, Mexico and the United States.
As Trucking Truth had previously reported, the emphasis on this year's Roadcheck will focus on driver requirements, a targeted emphasis triggered by the Federal Motor Carrier Safety Administration's hard enforcement of the electronic logging devices mandate that went into effect recently.
"The Commercial Vehicle Safety Alliance is one of the unaccountable quasi-government organizations that runs Roadcheck, and we see the highest prices in transportation when Roadcheck happens," Lund said, as reported in The Packer. "Why? Because thousands of truckers stop operating because (inspectors) do a concentrated inspection (period) for three days and it messes up transportation for about two weeks."
He recommends that shippers avoid shipping during this time that might see the highest rates of the year.
To his agriculture industry audience Lund recommended that if they have their own trucks and drivers they make sure they have all of their paperwork in order during the Roadcheck period, including medical testing requirements, etc.
Autonomous trucks
In speaking to the attendees, many of whom have a primary interest in shipping produce, Lund assured them that he doesn't believe autonomous trucks will be taking over any time soon.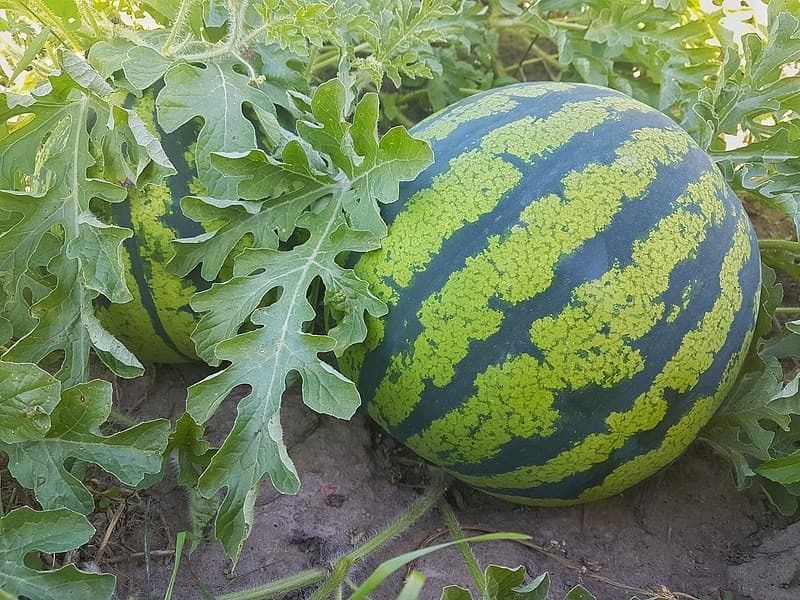 The problem, he said, comes down to the human element that just can't be replicated by a computer.
"I say no -- not for a long time, and especially with produce, where truckers have to be able to check the product, to make sure it is loaded properly, that it is pre-cooled, to check the temperatures, to make sure it is unloaded properly," he said, as reported in The Packer. "And so that will not happen."
Autonomous trucks might be useful for short hauls, such as from the field to the packing shed, and eventually it's foreseeable that self-driving rigs could be used on longer routes as long as each rig was accompanied by a driver.
One aspect of new telematics technology should be attractive to watermelon growers, however. He encourages them to take advantage of the technology that allows them to do live monitoring of conditions on their loads in the trailers during the haul.
"(The cost) is down to about $25 per load and it is your best insurance, and if you could tie that to a transportation management system, that is key," he said in The Packer.
California's AB-5
Lund gave his biggest warning about the consequences of California's new independent contractor law which he says is an attack on truckers.
Saying that the law started as an attempt to unionize the ridesharing industry, such as Lyft and Uber, Lund added that the dangerous consequences of the law could spread beyond that particular segment in California, to threaten many industries across the nation.
He noted that recent court rulings have held up enforcement of the law, but "it is very worrisome."
Of particular worry to Lund is that several other states, such as New Jersey, are entertaining similar treatment of their independent contractors. And he says that even the United States Congress might be getting into the action.
"If in this election the Senate is flipped (to Democratic) and presidency has flipped, you will see that (law) come in," he said. "It is going to make it very difficult for independent contractors to operate and that will affect all operations," he said, as reported in The Packer.
Sources: The Packer, DC Velocity, FreightWaves
Tagged Under:
Autonomous Trucks
FMCSA
Refrigerated
Self-Driving Vehicles
Trucking Industry Concerns