League of Cities offers solution to truck parking problem
Last Updated: Tue, April 13, 2021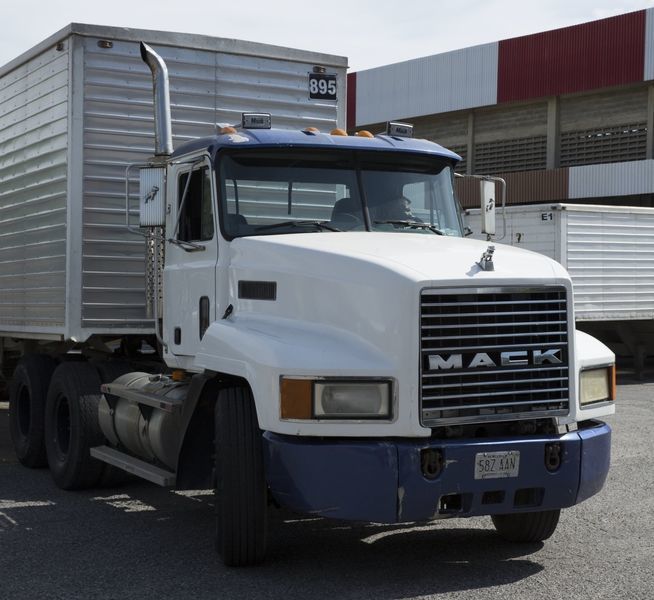 The lack of truck parking is a hot topic these days, with most solutions revolving around inducing government to allocate funding to build new parking spots, or revising regulations to allow commercializing of rest areas. But advocates for more and safer truck parking are finding a new ally in an organization representing members who have an excess of empty parking spots that could be converted to truck use.
The National League of Cities, in a recent article on its website, encourages its 2,000 members from cities and towns across the United States to scout around to see if they have unused parking spaces that could be used to alleviate the truck parking shortage.
In its article titled, "Have Excess Parking? Consider Truck Parking Partnerships," the NLC suggests city and town leaders explore their jurisdictions for possible parking areas.
Some of the potential truck parking areas could include:
Excess airport parking
City-owned staging areas, properties or parking lots near highway exits or trucking destinations including ports, rail yards, or major businesses
Stadium parking
Government building parking lots
Transit or maintenance yards
Major shopping malls
Government-owned sites waiting for development
Warehouses and other major shipping/receiving pressure points
The NLC, in the article, says that, "U.S. truckers are struggling to find the parking they need inside or immediately outside major urban areas, even during the pandemic. Like all drivers, commercial truck drivers need access to safe, secure, and accessible parking."
They go on to say that many cities and towns are reporting they are not using all of their city-managed parking. "Could this be a good supply-and-demand match for both cities and truckers?"
They suggest NLC members should, "Ask your transportation planners how they are looking at the future of parking management and revenue and how other cities are managing parking."
The virus situation gave a reprieve to the truck parking situation in some regards as less traffic in the early lockdowns lightened the burden for truckers needing to find parking, and many jurisdictions waived restrictions on truck parking within their areas. However, now that the virus threat is all but over many jurisdictions are now reverting back to "no truck parking" rules.
The NLC notes that the trucking industry reports that the following states and major highway corridors are in particular need for more truck parking:
New York
New Jersey
Pennsylvania
Illinois
Georgia
I-95 Corridor
I-5 Corridor
Chicago region
The NLC recommends member leaders in these areas in particular review their state Department of Transportation's freight plans and reach out to their staff and their local metropolitan planning organization's staff.
The website article recommends as well coordinating with trucking companies and truck stop operators to see where cities "should play a convening role with local business or engage in providing options for parking themselves."
The federal government began working on the truck parking problem back in 2015, with the Federal Highway Administration issuing a finding in its 2019 Jason's Law survey that some states have fewer public parking spaces than they did when the truck parking shortages first began.
The NLC recommends city and town leaders look toward federal grants to help fund modifying their existing parking spaces to accommodate trucks, or to partner with existing parking providers to build new truck parking within their jurisdictions.
Final advice to NLC members included, "Whether you're a small town strategically placed on a busy freight corridor, a first tier suburb right outside a major hub, or a large city that needs a strategy for moving freight through your city, considering your role in truck parking may be a win-win for your area and for the safety of the truckers who move goods throughout the country."
The Owner-Operator Independent Drivers Association commends the NLC for the part it is playing in helping to alleviate the truck parking shortage.
"OOIDA has been working in more ways than one to address the trucking parking crisis," Collin Long, OOIDA's government affairs director, is quoted in a Land Line article.
"That includes conversations with other organizations that are interested in and capable of helping, like the National League of Cities. We commend NLC for not only recognizing the truck parking shortage is a safety concern that affects cities across the country, but working with us to make sure local communities have the knowledge, tools and resources to provide truckers safe places to rest. We're not only working on legislation."
Jason's Law
The Jason's Law that is mentioned in regard to the need for safer truck parking is named for Jason Rivenburg, who in 2009 found himself needing to park near his delivery location in South Carolina. He was not permitted to park at the receiver, and had heard of a parking possibility at an abandoned gas station. In the middle of the night Jason was attacked and killed, with the killer making off with the $7 that Jason had in his wallet.
That tragic event became the rallying cry for the 2012 Congressional national truck parking survey and assessment that eventually included additional federal funding for truck parking.
Not everyone has gotten the NLC memo
Human nature being what it is, and prejudice against truckers still remaining high despite the warm feelings from the public toward truck drivers during the pandemic, some jurisdictions are going the opposite way that is being suggested by the NLC.
For example, Alexandria, Virginia, just passed a city ordinance prohibiting truck parking in commercial business areas except for very limited times.
Trucks may enter commercial business areas to actively load and unload freight, but they are not welcome to stick around for more than 2 hours before or after that.
Apparently, workers in those areas were complaining that the trucks impeded their ability to park near their places of employment, and that the trucks blocked bike lanes.
The few comments in the article were all supportive of the ordinance, and indicative of the general negative response to truckers in many towns and cities across the United States.
Some samples:
"Good. They pretty often block bike lanes,"
"Now we'll hear from the 'BUT TRUCKERS BRING YOU STUFF' folks who always seem to miss the point that … yeah we know that, but people also live and work here too."
---
Dave Wickenhauser went on the road driving big rigs after retiring from 33 years in newspaper journalism. His trucking novel, "Crimson Highway" the first in the Hugh Mann series, is available as an Amazon paperback, and as an Amazon Kindle ebook.
Sources: National League of Cities, National Coalition on Truck Parking, Land Line, ALX Now
Tagged Under:
Adverse Conditions
Truck Stops
Trucking Industry Concerns