Friday Short Haul - Court blocks AB-5, SBTC vs. FMCSA, Can Opener Bridge
Last Updated: Thu, January 9, 2020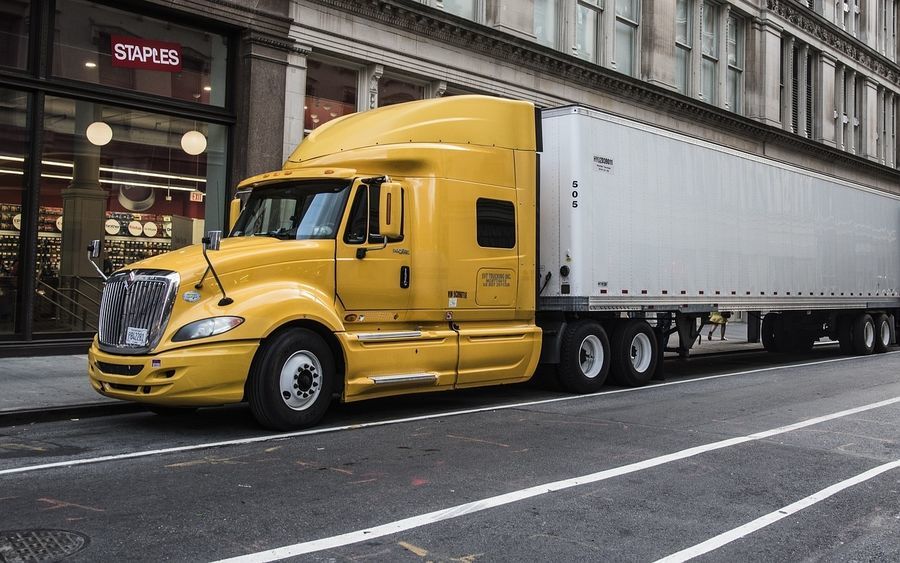 A second court ruling slaps down California's AB-5 law
Independent truckers in California won another victory against the state's AB-5 independent contractor law this week when a Superior Court ruled on a long-running lawsuit that Federal law preempts the new California law.
What this means, if the judge's decision stands, is that California cannot impose AB-5 on truckers because it violates Federal law that allows for the independent contractor trucker model.
In his January 8, 2020, decision Los Angeles County Superior Court Judge William Highberger invoked the Federal Aviation Administration Authorization Act which poses no such restrictions on truckers as imposed by California's AB-5.
The ruling came at the end of a two-year long lawsuit that was brought by the Los Angeles City Attorney's office against several trucking companies, including NFI Industries and its subsidiaries, Cal Cartage Transportation Express, CMI Transportation, and K&R Transportation.
The lawsuit alleges that those trucking firms misclassified drivers as non-employees, giving them an unfair competitive advantage over carriers whose drivers are company employees.
As the lawsuit progressed, California passed the infamous AB-5 which required employers to pass a three-pronged "ABC" test before they could classify drivers as independent contractors. But the judge remained unfazed by the new law.
"The question remains whether such a prohibition (the ABC test) has sufficient direct or indirect effects on motor carrier prices, routes and services and is therefore preempted by the FAAAA," Highberger wrote in his decision. "This court, like many others before it, concludes that it does."
This new victory for California independent truckers came on the heels of a decision last week by a Federal District Court Judge blocking enforcement of AB-5 in a ruling over a California Trucking Association lawsuit. Judge Roger Benitez invoked the same provisions from the FAAA Act that preempt California's AB-5.
As is often stated, "What California does, other states follow," New York State Governor Andrew Cuomo has announced an interest in pushing for the same-style independent contractor legislation as California's AB-5. New Jersey was also considering similar legislation, but that has recently stalled.
FMCSA under attack by a trucking coalition
The Small Business in Transportation Coalition is asking for the defunding and disbanding of the Federal Motor Carrier Safety Administration, alleging that the agency is negligent for "failure to faithfully execute its mandate, dereliction of duty, negligent and reckless disregard for public safety, failure to abide by Congressional directives, failure to reduce large truck fatalities, general incompetence, repeated violations of Federal Law and political corruption."

SBTC's complaint against the FMCSA is spelled out at length in a letter from SBTC's Executive Director James Lamb to the Hon. Roger F. Wicker, Chairman of the U.S. Senate Committee on Commerce, Science, and Transportation and Hon Peter A. DeFazio, Chairman of the House Committee on Transportation and Infrastructure.
The letter was copied to Department of Transportation Secretary Elaine Choa. DOT is the agency under which the FMCSA operates.
SBTC is a 15,000 member non-profit transportation industry trade group representing transportation professionals, associations, and industry suppliers.
The main pillar of SBTC's complaint against the FMCSA is its allegation that the agency withholds safety enforcement funds from the states in violation of 49 U.S. Code §14504(a).
"We pointed out on December 23, 2019, to the Secretary of Transportation how, despite their mission to 'reduce crashes, injuries and fatalities involving large trucks and buses' for three straight years now, FMCSA has unlawfully interfered with and delayed the collection and distribution of motor carrier safety funds for use by the states to, ironically, reduce crashes, injuries and fatalities involving large trucks and buses… by unreasonably stretching out rulemaking to set the Unified Carrier Registration fees contrary to law.
"We write to you today because your Department is charged with the responsibility under the UCR Act (49 U.S. Code § 14504a.) of setting UCR fees and your Department's delays for three years straight in processing the UCR Board's proposals for fees have caused -- and continue to cause – industry-wide chaos and confusion."
Lamb expressed that SBTC "cannot fathom" why the FMCSA would knowing withhold safety funds, and that the agency should have known that withholding such funds would have a devastating impact on states' ability to improve carrier safety.
"It appears these bureaucrats simply do not care," Lamb concluded.
The letter cited a Government Office of Accountability report to Congress stating that a majority of states surveyed responded that delays in funding hindered their ability to regulate motor carriers, which affected implementation of safety programs.
The nine-page letter went on with 5 more pages of additional allegations against FMCSA by the SBTC, concluding with:
"In the interest of public integrity, we therefore respectfully ask that you please hold hearings on this proposal to defund the agency and hold the Secretary and FMCSA executives accountable for these failures, unlawful and unethical activity, and patterns of fraud, abuse, waste, and mismanagement."
video link
Newly raised Can Opener Bridge still entertains watchers
Residents and visitors to Durham, North Carolina, and YouTube enthusiasts were disappointed late last year when the city raised the height of the infamous 11-foot-8-inch "Can Opener Bridge" by eight inches to try to alleviate its tendency for peeling the tops off of unwary truck drivers' box trucks and trailers.
However, the newly raised bridge has continued to claim victims, as can be seen in the accompanying video of a Penske truck driver barely NOT making it under the structure.
So, despite a plethora of warning signs, drivers continue to not heed the warnings, and Can Opener Bridge watchers continue to be entertained.
Sources: FreightWaves, Bloomberg Law, SBTC News Release, Boing Boing
Tagged Under:
Bridge Heights
FMCSA
Owner Operator
Trucking Accidents
Trucking Humor
Videos