Capacity issues have shippers looking at private fleets
Last Updated: Sun, May 5, 2019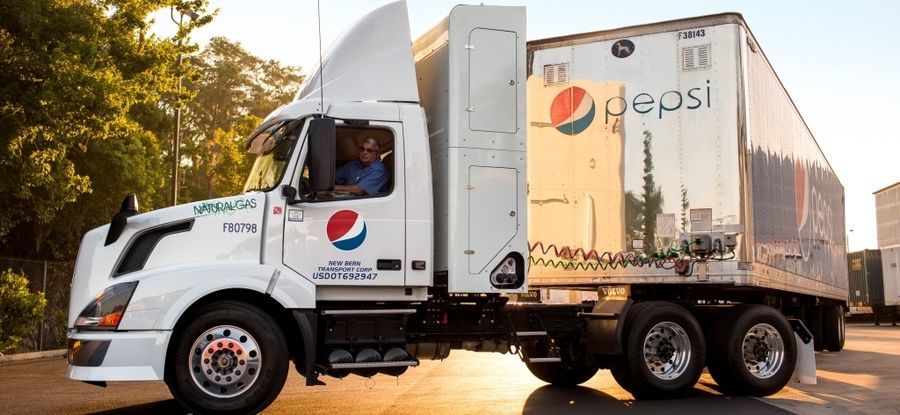 With the ,a href="https://www.truckingtruth.com/guide-pages/chapter1/truck-driver-demand-shortage.html">ongoing driver shortage and the capacity problems that the shortage creates for shippers, truck industry watchers are seeing an increase in manufacturers and retailers starting up their own private fleets – or signing with carriers for a dedicated operation.
It might be a surprise to some that private and dedicated fleets already outnumber for-hire carrier fleets in the United States. And that divide is growing.
According to 2018 statistics compiled by the National Private Truck Council, there are more than 200,000 companies that operate private fleets in the United States, representing 68 percent of all outbound freight.
And it might also be a surprise to some that Walmart, despite the disproportionately large share of news publicity that its fleet enjoys, is not the largest private fleet.
The 2018 numbers for private fleets shows the leader to be PepsiCo, Inc., with 14,300 tractors and 15,000 trailers, followed by Sysco with 7,800 tractors and 9,600 trailers, and Coco Cola with 7,536 tractors and 9,550 trailers. Walmart trails the top three with its 6,617 tractors and 61,000 trailers.
Even the smallest private fleet in a list of the top 100, Dunkin Brands Group, boasts 430 tractors and 450 trailers.
So, what is the attraction for manufacturers and retailers to maintain their own fleets or contract with a carrier for dedicated operation?
Greg Orr, executive vice president of U.S. truckload operations for TFI International, told DC Velocity, "It's really about [access to] steady capacity to support the [shipper's] business and having better control over service. In some cases, it's also a more predictable model in terms of cost."
Also, although the industry as a whole suffers from a driver shortage, and private fleets are not immune, private fleets generally pay better driver wages and enjoy less turnover as a result.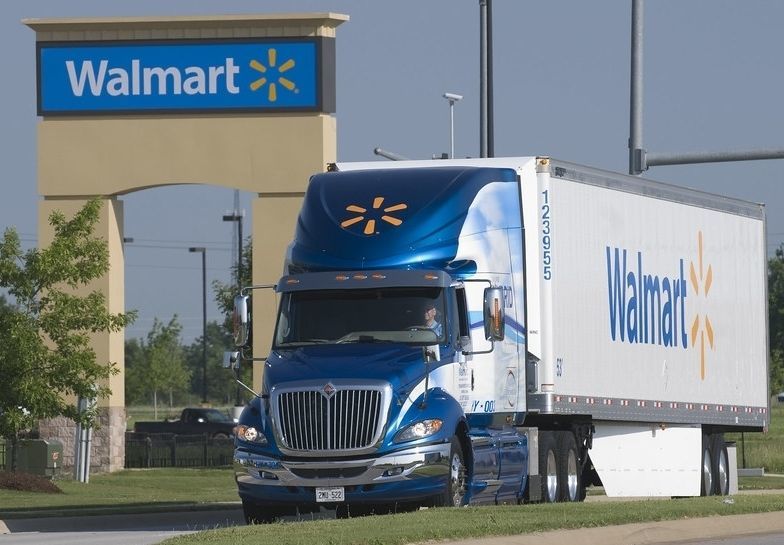 Walmart, for example, offers its drivers average annual pay of about $87,000 with veteran drivers earning more than $100,000. And, like Walmart, other private fleets promise a more-predictable work schedule, and better benefits like detention and sleeper pay.
An NPTC study last year found that private fleet driver turnover was about 14 percent annually compared to turnover for commercial for-hire carriers of 94 percent. The NPTC also found that private fleet drivers have a three-times better safety record than commercial industry drivers in general.
Companies wishing for the benefits of their own private fleets but not wanting to face all the infrastructure issues and risks with maintaining one can turn to contracting with a carrier for a dedicated operation.
Bart De Muynch, with market research firm Gartner, told DC Velocity that maintaining a fleet encompasses more than just buying trucks and hiring drivers and getting them on the road.
"You need an entire dedicated organization that can procure the equipment, design the network, do the scheduling and routing, and manage all the aspects—maintenance, safety, HR, regulatory compliance, and driver recruiting and retention," he said.
"If you are not that specialized [in transportation operations] and don't have the expert personnel and resources to manage it, you run the risk of exposing yourself to higher costs."
That's where a dedicated contract comes in.
Companies like Penske, which does a lot of dedicated business, will handle all aspects of running a fleet for its customers, like guaranteeing capacity, taking care of the operating authority, handling insurance, etc.
Carriers that run dedicated operations for their customers have a similarly high focus on safety, efficiency, and driver turnover as is enjoyed by private fleets.
Comparing benefits to disadvantages of private fleets
Here's a list of benefits to having a private fleet:
Guaranteed capacity – In today's just-in-time-inventory model manufacturers and retailers depend on an ever-decreasing window of time to move their freight. Now, as capacity decreases due to several factors, companies could find themselves with costly delays if they rely on the vagaries associated with for-hire carriers.
Customer service – A manufacturer's or retailer's private fleet drivers often become ambassadors for their company, putting on a better face for their employer, so to speak, than a for-hire driver might.
The ability to customize a fleet – Similar to guaranteed capacity, a company can adjust its fleet to meet the ebb and flow of demand, as well as better prepare for future needs.
Advertising and brand recognition – Not to be diminished is the huge brand recognition boon for a company to have hundreds, if not thousands, of its trailers adorned with billboard-sized logos and other media seen criss-crossing America on its highways.
Flexibility – Again, related to guaranteed capacity, a private fleet can meet sudden surges in demand for shipping than a for-hire, or even a dedicated contract might not be able to provide.
The disadvantages of maintaining a company's private fleet basically revolve around cost. The company must make a huge up-front investment in tractors and trailers, as well as creating a whole new shipping infrastructure on their grounds.
In addition, the cost of fuel, maintenance of equipment, and creating a whole new level of human resources apparatus might be enough to dissuade a company from creating its own private fleet. Then there are the regulatory compliance requirements, logistical organization and technological advances to consider.
But, obviously, many have successfully overcome these disadvantages and now seems the best time for many companies to turn to creating their own private fleets.
Sources: DC Velocity, Transport Topics, Fleet Owner, Winnesota
Tagged Under:
Trucking Industry Concerns
Trucking News