California voters approve Prop 22 to gain exemptions to AB-5
Last Updated: Mon, November 9, 2020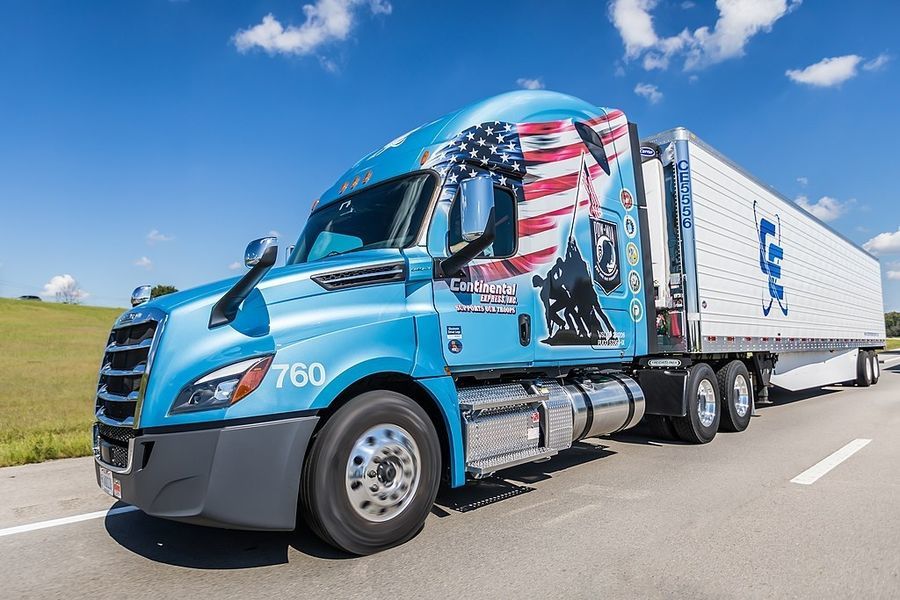 While the rest of the world awaits a final count of legal, legitimate votes in several battleground states that will determine who occupies the White House for the next four years the results are in that California voters handily gave the California State Legislature a beat-down with passage of Proposition 22.
This measure, voted on during the recent general election, allows gig-economy workers an exemption from AB5, the California employment law that tightens requirements for classifying contractors as employees.
Proposition 22 specifically applies to ride-hail and delivery companies like Uber, Lyft, Instacart, Postmates and Doordash, and does not address restrictions that AB-5 placed on independent contractor truckers. But, trucking industry watchers say that the Prop 22 victory could be a boost to trucking's own challenges of that law.
"The direct impact of Prop 22 is limited to true gig economy operations and does not translate to a larger win for the transportation industry," Scopelitis, a law firm specializing in trucking and transportation stated on its website.
"However, this victory is another indication of the overreach of AB5 and the value that voters place in being able to perform work as independent contractors," the statement concluded.
Yes On 22, a website supporting Proposition 22, said that the measure was passed with strong support from Democrats, Republicans, and Independents.
"This is a win for drivers across California. We're grateful voters—Republicans, Democrats, and Independents—came together to stand with the nearly one million drivers who overwhelmingly supported Prop 22 because it protects our ability to work as independent contractors," said Alfred Porche, an Army veteran who drives rideshare and delivery in Southern California.
"This campaign was about listening to drivers and making our voice count. More than 120,000 drivers actively supported this campaign by talking with friends, family, customers, and voters across the state to make sure they understood that the vast majority of drivers want to stay independent contractors."
Passage of the measure will "send a strong signal to elected leaders all over the nation," commented a retiree from Rancho Cordova who is a part-time Lyft driver.
The Western States Trucking Association's Joe Rajkovacz is quoted at HDT online that "I think this very much harms the state's legal argument that AB 5 is a 'law of general applicability,' which is the cornerstone of their legal argument defending AB 5 in federal court. There are so many exemptions now to AB 5, including this victory for Uber/Lyft, that it almost seems the only major industry now in the crosshairs of AB 5 is trucking."
He also suggested that the line is getting blurred now between the ride-share companies and independent truckers in the way they receive orders. Both industries now use app-based dispatching, Uber Freight for example. So, there'd be no reason to not apply a similar exemption to truck drivers who conduct business like drivers for Uber or Lyft.
According to the Scopelitis release, Proposition 22 allows for drivers to not be reclassified as employees, but they will be subject to guaranteed minimum payments with benefits.
Minimum pay would be set at 120 percent of the local minimum wage, including:
Full payment of tips to drivers
Per-mile compensation for the use of the vehicle
Health care subsidy
Occupational accident coverage
"This compromise marks the beginning of an alternate worker classification system (sometimes termed 'dependent contractors') within the United States," Scopelitis stated.
As reported in Transport Topics, Gregory Feary, president of Scopelitis, said a "dependent contractor" model based off of Propsition 22 might be the future for the trucking industry as an alternative to an employee vs independent contractor classification.
He told Transport Topics adhering to this dependent contractor model would be cheaper than fighting to defend agsint misclassification lawsuits.
"Maybe it's a way forward in certain states where it's currently pretty difficult to defend an independent contractor model," Feary told Transport Topics. "Maybe this is an alternate for the trucking industry. It's hard to say right now. If you think about the independent contractor model with that contingent liability, maybe it is actually not all that more costly."
Background
The effort to put Proposition 22 onto the ballot was the most expensive California measure to date. Uber, Lyft and DoorDash reportedly ponied up more than $200 million to fund the Prop 22 campaign, easily outstripping the opposition's funding amount.
By the end of voting day, November 3, 58 percent of California voters had told California Legislators to leave drivers in the gig-economy alone.
Proposition was initiated in opposition to California Assembly Bill 5, which established a three-prong test to determine if a worker was an employee or a contractor.
It's the middle "prong" that directly impacts independent contractor truckers, as it prevents them from performing work that is in the usual course of business for the hiring company.
Independent contractor drivers who haul freight for a carrier on a sub contract must either quit hauling their freight or become classified as an employee.
As it stands right now, enforcement of AB-5 is on hold because of an injunction placed early this year by a Southern California judge. There are also several lawsuits pending by members of the trucking industry and trade associations.
Sources: Scopelitis, Yes on 22, Trucking Info, Transport Topics
Tagged Under:
Owner Operator
Trucking Industry Concerns
Trucking News