Helping victims of crashes earn drivers Highway Angel awards
Last Updated: Sun, August 16, 2020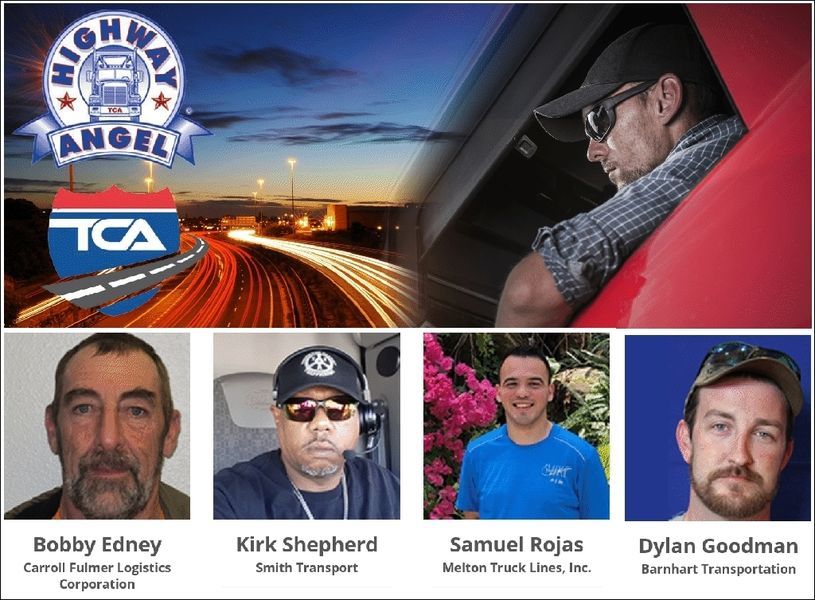 The Truckload Carriers Association has named several more drivers to its Highway Angels program, earning each of them a certificate, patch, lapel pin, and truck decals. Each of their employers also receives a certificate acknowledging their driver as a Highway Angel.
The program, begun by TCA in 1997, and sponsored by EpicVue, has honored hundreds of drivers for exemplary courtesy and courage while on the job, acknowledging good deeds that range from simple acts of kindness like fixing a flat tire to making life-saving efforts such as pulling someone from a burning vehicle and administering CPR.
Bobby Edney – Stayed with handicapped elderly driver who crashed into woods
Bobby Edney, a 35-year trucking veteran currently driving for Carroll Fulmer Logistics of Groveland, Florida, credits the good Lord for saving both him and a passenger car driver during a May 10 incident on I-77 near Refugio, Texas.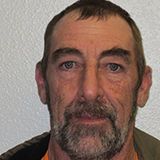 Edney said he had a load traveling in the right lane and first spotted the elderly driver of a Lexus sedan trying to pass him in the left lane. Just as the car was about to pass him the vehicle blew and tire and began to spin out of control.
The driver hit his brakes, causing him to shoot into Edney's lane, narrowly missing the front of his truck. Edney watched as the vehicle slammed into a brick wall and then veered off into some woods.
Immediately after moving to the shoulder and stopping there Edney called 911, and then went in search of the crashed car. "I then went looking for the car but couldn't see it in the woods. When I finally saw the car, I took a hammer and knocked the windows out," he told TCA.
After "what seemed like hours later, emergency personnel arrived," Edney related. They had to use a chainsaw to cut through trees to get to the car, and then they used the Jaws of Life to extricate the driver; who turned out to be an elderly man with a handicap tag on his rear view mirror.
"If I wouldn't have stopped, nobody would have known he was off in the woods. I saved a man's life is what I did," Edney shared proudly.
Edney was especially gratified that the out-of-control vehicle didn't take his truck off the highway and into the woods as well.
"Thank God he didn't blow his tire beside me because he would have rolled my truck as well, which was fully loaded with a delivery. And if I wouldn't have been paying attention and slammed on my breaks in time, I would have gone over the top of the sedan. The good Lord was with both of us that day."
Kirk Shepherd – Attempted to pull drugged-up driver from flaming vehicle
Kirk Shepherd, a driver for Smith Transport, was on I-76 near Knightstown, Indiana, on the afternoon of June 3 when he noticed a passenger car being driven erratically, swerving back and forth across the road, causing other drivers to take action to avoid the erratic vehicle.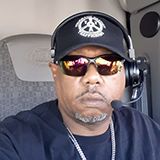 As this behavior continued for several miles Shepherd said to himself, "What's up with this dude?" and then decided to call 911, telling the dispatcher he was afraid the driver was going to kill someone. He then reported the mile marker.
Suddenly, the car sped up, "like a bullet out of a gun, leaving a cloud of dust along the median," recalled Shepherd. But the ride for the passenger car driver ended shortly after when he ran into the median and hit the guidewires.
"He tore four posts out of the ground and that stopped him. His front bumper came off and the hood was crumpled. I stopped on the right shoulder, right across from where he wrecked," Shepherd reported. He managed to get his rig stopped on the shoulder right across from the stopped car -- which was in the median – and ran through slowed traffic to cross the highway.
As flames and smoke began to come out of the engine compartment Shepherd attempted to move the driver out of the vehicle. But the driver appeared to be in shock and Shepherd said he couldn't pry the driver's left hand off of the steering wheel.
Others arrived to try to help removing the driver, so Shepherd ran back to his truck to get a fire extinguisher.
Patrol officers arrived and determined that the driver was high on something. "A deputy hit him with Narcan and that brought him back," Shepherd said.
Shepherd related later that he believes God was there that day. "It would have been just a short time before that driver collided with someone. Those guidewires stopped him from crossing to the other side."
Samuel Rojas – Dramatic rescue of woman driver from burning minivan
Samuel Rojas, of Port Hueneme, California, was in the right place at the right time on a Nevada highway to pull away a woman driver from an almost fully engulfed minivan who was struggling to free her dog.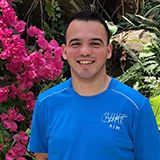 The lady had already suffered burns over 30 percent of her body before Rojas got to her, but Rojas' actions helped prevent her from suffering even worse burns trying to rescue her dog.
Rojas told TCA that he was heading south on U.S. 95 in Nevada on May 27 with a load for Melton Truck Lines when he decided to take a detour on Highway 163 to grab a sit-down meal in Kingman, Arizona As he slowed to 35 mph to take a steep incline he noticed a minivan passing him that had fire coming from beneath the vehicle. He said he laid on both horns to try to get the driver's attention, and then called 911 with their location.
"When I got to the top of the hill I saw the minivan was on the side of the road, completely in flames," he told TCA. He immediately slowed. "As soon as I hit 10 mph, I dropped the truck into neutral and pulled the parking brake and jumped out."
At the flaming vehicle he saw the driver struggling to get her dog. "It was so hot in there. I told her to leave the dog." So, he helped the driver over to sit on the steps of his truck and considered going back to try to rescue the dog.
He asked the lady how much fuel was in her vehicle, and when she told him she had just filled up he said he apologized saying it would be too risky trying to go back for her dog. She said she understood.
Rojas could tell that the lady was badly burned, and she complained of feeling hot. He grabbed towels and a thin blanket from his truck and wet them down with bottled water to help cool her down.
By then, flames from the burning minivan were beginning to set fire to nearby brush. Others had stopped by this time, so Rojas directed them to dig a trench around the burning vehicle while he grabbed a fire extinguisher form his truck and expended it on the flame.
Rojas helped the woman call her husband, and then stayed with her until an ambulance and firefighters arrived. He has kept in touch with her and her husband, and has learned that she was in the hospital for a couple of weeks, and would be having two or three months of physical therapy.
Dylan Goodman – Tried to help, but horrific crash resulted in a fatality
Dylan Goodman, a driver for Barnhart Transportation, was on his way home heading north on a bridge on I-35 near Justin, Texas, when he spotted a small red car stopped in the southbound slow lane with its flashers on.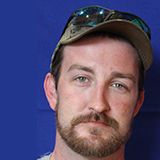 Traffic was heavy, and Goodman knew the driver in the car was in some danger. He said he tried to warn oncoming southbound traffic on the CB about the stalled car, but knew that "nobody runs with CBs anymore."
Then, he said, he watched helplessly as a semi truck came barreling down the road and hit her hard, sending the car like a missile down an embankment and into a patch of trees.
Goodman managed to get his truck quickly stopped and ran across the road to find the stricken vehicle; which was just "a mangled mess," he said.
"The roof was caved in and the door was pinched in on her. She was groaning and still conscious. I don't know where I got it, but I was able to pull the door open and pry the roof back and get into the vehicle to assess her condition."
Despite having EMT experience Goodman was unable to do anything to help the driver because she was so twisted up in the mangled mess of the interior. "I tried to comfort her to let her know someone was there with her . . . she was fading fast. I wish I could have done more. I feel horrible for her family."
He said she passed away about 30 minutes later.
"Doing this job you see a lot of stuff. Nothing can really prepare you for being put in that situation. You want to be able to show a little compassion. If it means losing an hour of drive time, well, tomorrow is a new day. Right now I'm on my way back to Texas. I made a cross for her. I noticed when I went through last week there was nothing there for her. I'll put it on the side of the road for her," he told TCA.
Sources: TCA Highway Angels
Tagged Under:
Adverse Conditions
CB Radio
Melton
Truck Driver Safety
Truck Driving Stories
Trucking Accidents