Friday Short Haul - Drivers can self-dispatch, driver pay on the increase, Hurrican Delta emergency
Last Updated: Fri, October 9, 2020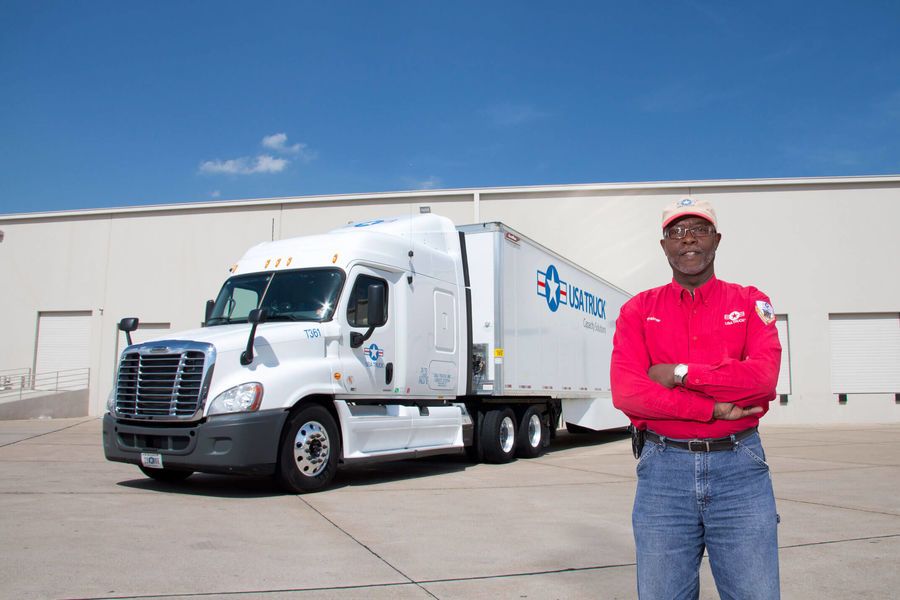 USA Truck experiments with a driver self-dispatch system
USA Truck has taken an innovative approach to load planning by basically doing away with load planning for select company drivers participating in their unique Drive Your Plan self-dispatch program.
It will be interesting to see if their experiment in giving drivers freedom and flexibility catches on across the industry.
The way it works is qualified USA Truck company drivers can use a custom load board app to choose from available loads that allow them to pick up freight from a specific area and with a specific destination, up to and including self-planning a load that will get them home for their home time.
Currently, USA Truck is allowing only a select number of drivers into the program. To qualify, company drivers must have had at least 12 months experience with USA Truck, and can't have changed jobs more than five times in the past three years.
During their time in the program, self-dispatched drivers must maintain a 2,000-mile weekly rolling average over several weeks, excepting for vacations and breakdown times.
"Our drivers have loved the program during our internal roll-out. Drivers ran significantly more miles, and the fleets on the program reported increased satisfaction scores as well," commented Blair Ewell, SVP of Operations for USA Truck.
Upon first entering the program drivers must complete a two to three week training with an extended orientation team in order to learn the equipment, planning boards and the on-board computer system.
"We are excited about Drive Your Plan; it addresses the age-old issue between drivers and planning. By giving drivers control of their pre-plans, where they want to drive, and letting them choose when to take home time we are taking steps to improve their driving experience," says Nick Wakefield, Vice President of Human Resources and Driver Recruiting & Retention.
USA Truck has opened their self-dispatch program to company drivers who are within a 75-mile radius of the following cities: Dallas and Houston, Texas; Oklahoma City and Tulsa, Oklahoma; West Memphis, Arkansas; Kansas City and St. Louis, Missouri; Joliet, Illinois; Indianapolis and Fort Wayne, Indiana; Cincinnati and Columbus, Ohio; Louisville, Kentucky; Detroit, Michigan; and, Pittsburgh and Carlisle, Pennsylvania.
"Drive Your Plan is not only great for our drivers experience but it is allowing us to enhance the career paths available for company drivers at USA Truck," Wakefield concluded.

Many carriers announcing bumps to driver pay
In a move that looks like it might be a repeat of the busy year of 2018 many carriers are beginning to raise driver pay in reaction to a tighter capacity and as a reward for drivers who stuck it out during the virus crisis.
For example, according to a recent article at Transport Topics, Schneider National is bumping pay by four cents per mile for their team drivers who have more than one year of experience with them. Even team drivers who have less than that year of experience will receive 2 cents more per mile.
Schneider Executive Vice President Dave Geyer told Transport Topics that the driver pay increase is a result of shippers paying higher rates for expedited transit times during the pandemic period, "and Schneider is passing the rate increase on to our team drivers."
Crete Carrier's and Shaffer Trucking's national and regional drivers also saw an increase in their pay beginning on October 1 as a reward for helping keep store shelves stocked during the pandemic.
"They've run more miles per driver than last year. And they've come through for our customers time after time," Crete Carrier President Tim Aschoff said in a news release announcing the pay increase. "Now, our customers are asking us to do more, allowing us to provide a well-deserved pay raise for our drivers."
According to the news release, in addition to the pay raise effective October 1, 2020, Crete Carrier and Shaffer Trucking will increase the quarterly safety and productivity bonus for the October thru December quarter. Eligible drivers who meet the bonus criteria will receive an additional three cents per mile.
A confluence of tighter capacity and higher rates is the impetus behind the trend to higher pay. According to Transport Topics, DAT Freight and Analytics reported on October 4 that the national average for van rates set a record by hitting $2.38 in September, and the spot market rates jumped to $2.46 per mile.
"For the last few weeks, it seems every couple of hours, some fleet is increasing pay," Leah Shaver, CEO of the Mankato, Minn.-based National Transportation Institute, told Transport Topics. "The fleets are telling us because capacity is so tight, they could do four times the amount of work, if only they had enough drivers."
"The driver shortage right now is as bad as I have ever seen it," Jeremy Reymer, CEO of Indianapolis-based driver recruiting firm DriverReach, told Transport Topics. "A driver with a CDL and a good safety record is very valuable right now."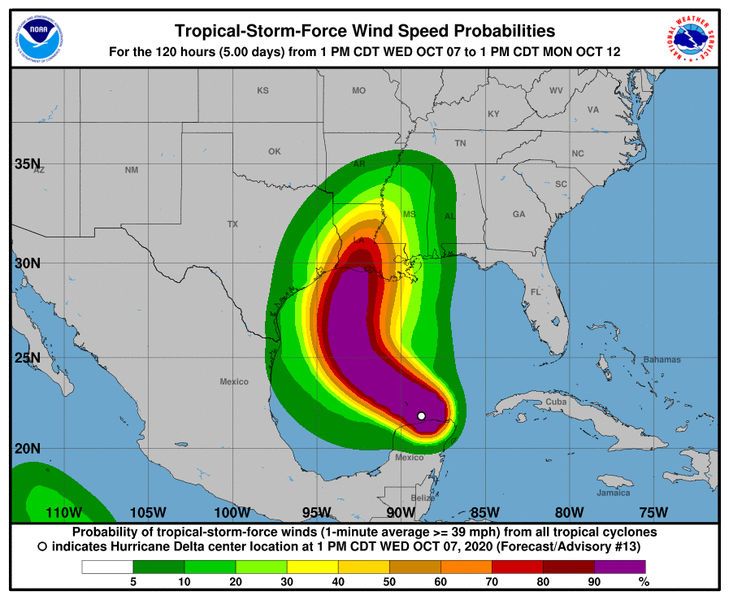 FMCSA announces emergency declaration for Hurricane Delta
Like the Federal Motor Carrier Safety Administration has done recently for so many other emergencies, most familiarly with the COVID-19 pandemic, it has now declared exemptions to hours of service and other regulations for drivers engaging in the immediate transportation of supplies, goods, equipment, fuel and persons and provides necessary relief in the southern states threatened by Hurricane Delta.
The affected states include Alabama, Florida, Louisiana, Mississippi and Texas.
"Such emergency is in response to Hurricane Delta, and its current and anticipated effects on people and property, including immediate threat to human life or public welfare from heavy rains, strong winds, storm surge, high surf, and flooding," FMCSA stated in its emergency declaration announcement.
As in other emergency declarations, like the recentWestern states wildfire emergencies, the exemptions ends when drivers transport cargo that is not in support of the hurricane relief efforts, and a driver exercising the HOS exemption must take a 10-hour break before resuming regular driving.
Also, not exempted are regulations prohibiting use of controlled substances and alcohol, and motor carriers and drivers who are subject to out-of-serice orders are not eligible for the exemption.
The declaration is in effect for the duration of the emergency or until November 6, whichever occurs first.
Sources: Transport Topics, FMCSA Declaration
Tagged Under:
Adverse Conditions
Coronavirus
Crete Carrier
Dispatcher Issues
FMCSA
Home Time
Schneider National
Shaffer Trucking
USA Truck