Telematics could be insurance-premium-saving boon for fleets
Last Updated: Tue, September 17, 2019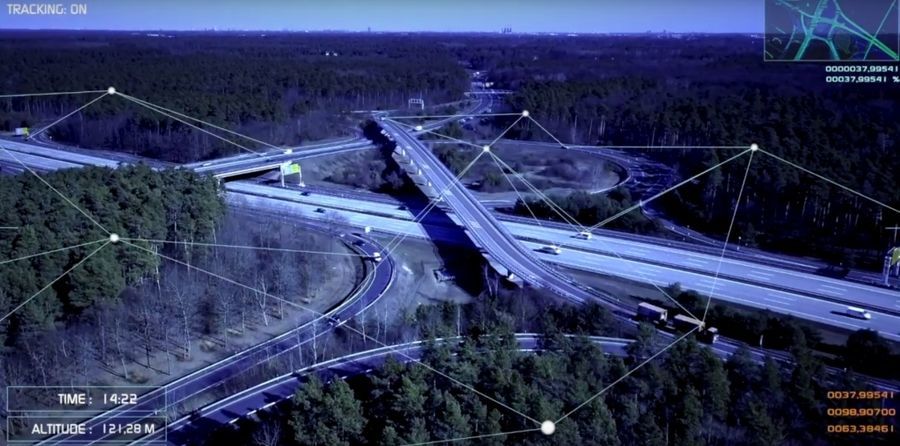 Continuing Trucking Truth's unofficial series on telematics and other advanced technologies in the trucking industry we take a look at how the insurance industry is reacting to this new dynamic, and how that interest by insurers benefits carriers.
It's no secret that insurance premiums that carriers pay to cover their fleets have been on the rise for the past few years.
Contributing to this increased cost for insurance are the enormous payouts that juries are awarding for truck-related accidents. And increased accident frequency that is exacerbated by the growing number of gadgets in a cab to distract the driver, the deterioration of America's highways, and the sheer number of vehicles that are on the highways these days are factors as well.
Insurers are also finding themselves up against plaintiffs in court who are financed by litigation financers that give plaintiffs almost unlimited funds to pursue their claims.
"Plaintiff attorneys are now engaging in litigation financing where an unrelated third party provides financing to the plaintiff in litigation in return for a portion of any financial recovery from the lawsuit," Randy Ramczyk, director of underwriting for transportation at Sentry Insurance told Transport Topics recently.
Normally, primary liability policies cover up to around $5 million, but that is a drop in the bucket compared to the jury verdicts that can reach up to the half a billion dollar range.
This unfavorable climate for insurers has resulted in rate increases, sometimes in the double digits, but often doubling the previous rates, as well as increasing exits by insurers from the market who provide coverage in the "excess" category; that is, coverage beyond the normal primary liability insurance.
Because smaller carriers often cannot reap the benefits of safety discounts, or because they have a loss history, when faced with increasing premium costs they simply choose to leave the industry.
Knowing this, and recognizing that the problem is only going to get worse, insurance providers are now working with trucking companies that incorporate telematics and other safety-enhancing technologies in order to help reduce the premium cost crunch.
Insurers are taking a three-pronged approach to alleviating the cost of premiums, and the likelihood of accidents occurring in the first place:
Giving discounts to carriers that employ telematics and other technology
Not all insurers will directly grant discounts to carriers that install safety technology into their vehicles. But data is available that fleets that do employ telematics and technologies like collision mitigation and avoidance systems, on-board cameras, etc., experience an accident-reduction bonus; a reduction that does result in reduced premiums.
Insurers are always very happy when losses decline, especially in the area of catastrophic loss.
"It is difficult to measure the exact impact of accidents that have either not happened at all or have been substantially mitigated by these technologies, especially for fleets that are largely self-insured," Todd Reiser, vice president of the transportation practice at insurance broker Lockton Cos, told Transport Topics.
On the negative side, and as a corollary to offering discounts for technology hardware, some insurers are reducing their own risks by establishing a prerequisite that fleets have safety-enhancing technology installed.
Also, fleet owners that have found it difficult to comply with, and be ready for, the December deadline for the full electronic logging device mandate will find themselves having to deal with more than just the Federal government.
Insurers will be reluctant to cover carriers who fail to install ELDs in their trucks. "It's doubtful that an insurer would agree to write that risk knowing a motor carrier was intentionally violating the mandate," Craig Dancer, of insurance broker Marsh USA Inc., told Transport Topics.
Subsidizing fleet-owners' costs for installing safety-enhancing technology
Rather than giving discounts, some insurers have seen the benefit of taking on the cost for a fleet to convert to telematics and other technologies.
"The insurer is betting that their investment in safety technology will be paid back over time based on their insured's improved loss experience," Dancer told Transport Topics.
"If you don't have claims, your insurance costs come down and you avoid driver injuries," Dancer said.
Porting telematic data directly to the insurer
A few insurers are giving discounts to carriers that share their telematics data with the insurer.
Accidents aside, insurers are wanting to know that drivers are not putting their trucking companies, and their insurers, at risk for potential losses by accident-prone behavior like having a lot of critical events such as hard braking.
These critical events are recorded by modern technology, and these events can measure things like unsafe speed, hard-braking, frequent lane departures, etc., that could indicate an unsafe driver.
"The key to implementing any technology is the follow-on coaching with a driver when critical events occur," Dancer told Transport Topics. "Between ELDs, vehicle telematics and camera systems, motor carriers have tremendous amounts of data to identify at-risk behaviors allowing the motor carrier to act before an accident."
A Teletrac Navman blog tells of a telematics-fueled move to what's called usage-based insurance and pay-as-you-drive programs. Basically, if carriers track driving habits and then share that data with insurers the insurers will use that data to link their premium costs to the fleet's safety performance behavior.
With this data, insurance companies will also be able to reduce their payouts for false claims.
The National Association of Insurance Commissioners says that usage-based-insurance can lower premiums for fleets that incorporate telematics systems. UBI tracks mileage and behaviors for setting premium costs, rather than using actuarial studies reflecting factors such as driving record, credit-based insurance score, personal characteristics (age, gender, and marital status), vehicle type, garage location, vehicle use, previous claims, liability limits, and deductibles.
Rather than pitting a fleet's premium cost against a universal computation based on the performance of other carriers, a fleet owner can reduce premiums by demonstrating a continuing, real-time accident-reducing safety record.
All this is possible when the carrier employs telematics that it can use to report data back to the insurance company.
As insurance premiums are directly tied to the loss risk, in order to reduce that cost it behooves carriers to do everything they can to prove to insurers their concern for safety.
Sources: Transport Topics, Teletrac Navman, NAIC
Tagged Under:
Distracted Driving
Electronic Logbooks
Truckers Technology
Trucking Accidents