Sides lining up on re-introduced $5 million insurance minimum bill
Last Updated: Wed, May 19, 2021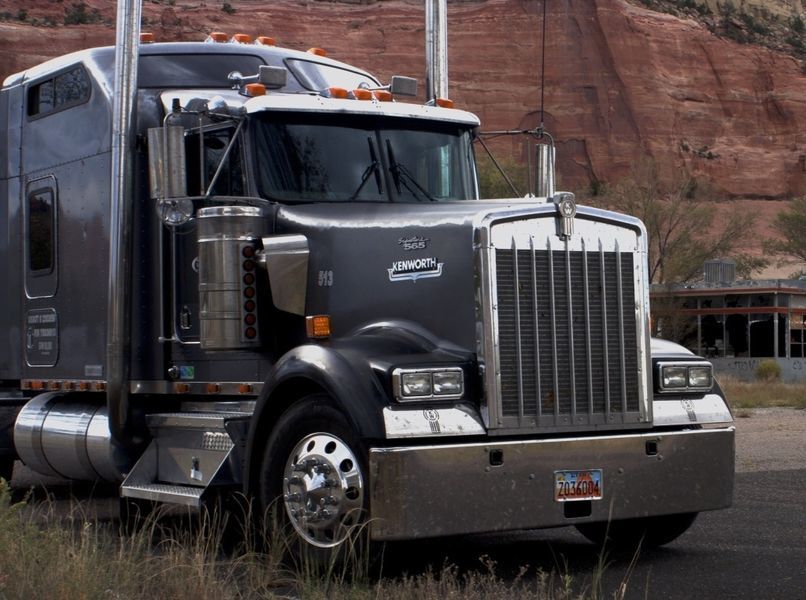 Details of the re-introduced Insurance Act bill that proposes increasing the minimum insurance requirement for commercial trucks to nearly $5 million are not available, but the bill is drawing a considerable amount of comments on both sides of the issue.
Re-introduced in April to the 117th Congress by Rep. Jesús "Chuy" García (D-IL), a member of the House Transportation and Infrastructure Committee, the required minimum is identical to the bill Garcia introduced in 2019. But one of the differences is that the newly proposed required minimum would be tied to the inflation rate of medical costs.
The amount proposed in the latest bill is more than double the amount Garcia asked for in an amendment last year to the failed "Moving Forward Act," of a $2 million insurance coverage minimum.
The current bill, as were the earlier attempts, arises from concerns by some that the current $750,000 required minimum set by Congress in 1980 has not kept up with the medical costs incurred by victims of truck crashes.
Rep. Garcia stated in his news release, "Families should not be saddled with long-term financial debt after dealing with the devastating injury or loss of a loved one. Still, thousands of families suffer in silence, burdened with insurmountable medical care costs after falling victim to catastrophic crashes with trucks."
"The Insurance Act will reduce these undue burdens by increasing the minimum insurance requirement for trucks, which has gone unchanged for over 40 years."
Motivation behind the bill is also to keep unsafe trucks off of the road.
Steve Owings, co-founder of Road Safe America, says. "Increasing the insurance minimums will help prevent unsafe trucking companies from getting on our roads, which will help keep other families from having to endure what families like mine do every single day."
Answering criticism that the hugely increased minimum is for enriching truck crash attorneys, is former National Highway Traffic Safety Administration administrator Joan Claybrook, who is now co-founder of Citizens for Reliable and Safe Highways.
She says, "Despite bogus arguments by trucking industry opponents, this bill is about grieving families and not enriching lawyers."
"Increasing the minimum insurance requirement, set in 1980, is necessary and supported by studies including a report by the U.S. Department of Transportation. No family should have to suffer economic hardship caused by a truck crash and industry lobbying to retain an out-of-date and obsolete federal limit."
The legislation is cosponsored by Representatives Jared Huffman (D-CA), Henry C. "Hank" Johnson, Jr. (D-GA), John Garamendi (D-CA), Mondaire Jones (D-NY), Eddie Bernice Johnson (D-TX), Steve Cohen (D-TN), Adriano Espaillat (D-NY), Alan Lowenthal (D-CA).
The legislation is supported by the Truck Safety Coalition, Citizens for Reliable and Safe Highways, Parents Against Tired Truckers, Institute for Safer Trucking, the American Association for Justice, and Road Safe America.
Opponents of the newly proposed $5 million insurance minimum are vocal
In an article titled, "Insurance Act back and as poisonous as ever," Latest Transport News magazine pulled no punches in expressing opposition to the proposed $5 insurance minimum.
The reference in the article's title is to an Owner-Operator Independent Drivers Association statement calling last year's proposed $2 million increase a "poison pill."
The magazine stated, "No matter which number is chosen, the legislation is unnecessary and would do nothing but drive small-business truckers out of business."
The new term running alongside "poison pill" for opponents of the legislation is now that it would be a "nail in the coffin."
"Especially when this been such a tough year for small businesses across the country with the COVID-19 pandemic, this would just be the nail in the coffin, unfortunately, for a lot of small trucking businesses that simply can't afford the higher and higher premiums and insurance costs above all the other taxes and fees that we see in the trucking industry," OOIDA's director of federal affairs said on Land Line Now, Jay Grimes said in the magazine article.
Latest Transport News makes a case disputing Garcia's assumption that safe trucking is tied to insurance coverage.
"Garcia will tell you that it's about improving safety and for the benefit of the victims of truck crashes. The research will tell you otherwise."
The article went on, "There is no proven correlation between an increase in insurance coverage and an increase in safety. And if you consider that small-business truckers are the safest drivers in the industry, taking those experienced and safe drivers off the road because they can no longer afford to stay in business would negatively affect safety."
Refuting the argument that rising medical costs have outstripped the minimum insurance requirement, the magazine points out that research from the Volpe National Transportations Center has shown that the current minimum of $750,000 covers medical costs in all but .6 percent of crashes. Also, point in fact, most trucking companies already carry at least $1 million in coverage anyway.
Grimes puts it bluntly that if it's not about safety or about financial coverage for the victims it must be that, "When you look between the lines, this would be a big boon for trial lawyers."
So what's a trucking company and owner-operators to do?
Assuming the anti-trucker juggernaut running through Congress these days sees the passage of Garcia's $5 million minimum insurance requirement, what can trucking companies and owner-operators do to keep their insurance premiums as low as possible?
In a recent article online The Trucker offers some advice:
Keep losses low. "Zero is best. The longer you've been in business with low or no losses, the better," says Brian Runnels, director of safety at Reliance Partners.
Not changing authority. Underwriters consider the change of a DOT number as a new business. Going from an independent contractor for a carrier to obtaining your own authority can trigger an underwriter's concern.
Sign up for a third-party safety program. Carriers have safety departments. Owner-operators are on their own. But there are services, such as Data Q and CarriersEdge, that can provide the same kind of safety programs that an insurance company might be looking for in order to offer lower premiums.
Keep documentation up to date. Insurance companies, when evaluating a carrier or just an owner-operator, like to see clean, complete records showing safety compliance. "When it comes time for insurance renewal or when they're shopping around for policies, it's very easy for the insurance people to come in and look at the history and see those records, and it's way cleaner and way more organized than having to pull together a pile of papers," says Mark Murrell, co-founder of CarriersEdge.
The bottom line, according to The Trucker is that, "There may not be many truckers in favor of paying higher insurance premiums, but any trucker can take steps to keep liability insurance costs as low as possible."
---
Dave Wickenhauser went on the road driving big rigs after retiring from 33 years in newspaper journalism. His trucking novel, Crimson Highway, the first in the Hugh Mann series, is available as an Amazon paperback, and as an Amazon Kindle ebook. Road Test, the sequel, is ready for publication, and will be available soon.
Sources: Rep. Chuy Garcia news release, Truck Safety Coalition, Latest Transport News, The Trucker, LandLine
Tagged Under:
The Economy And Politics
Trucking Accidents
Trucking Industry Concerns